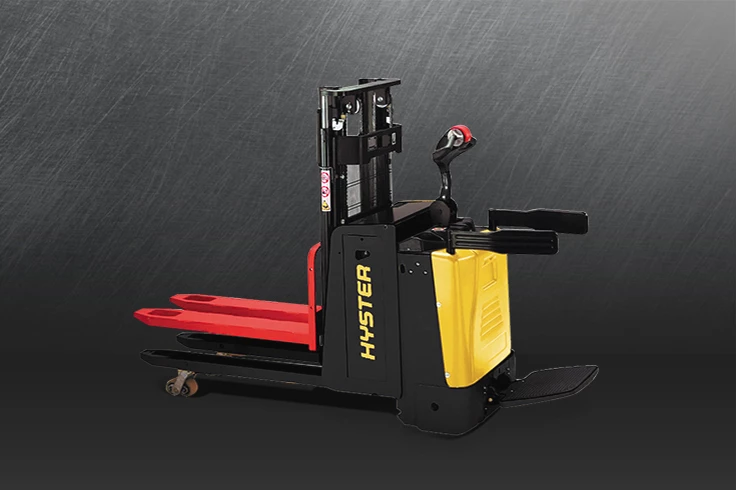 MEDIUM-DUTY APPLICATIONS
Electric platform double stacker pallet trucks for demanding warehouse and loading operations.
Welded fork construction
Compact chassis
Ergonomically positioned controls
Helicoidal gears
CAN bus technology and on-board diagnostics
Expect more and get it.
The Hyster® double stacker with folding platforms is designed to suit a range of specific applications.

The powerful AC motor provides excellent performance and reliable, proven components.
Welded fork construction
The welded design makes the P2.0SD highly resistant to torsion and heavy loads, while the tough, two-stage mast offers impressive through-visibility for enhanced productivity.
Compact chassis
Designed for improved accessibility, the compact chassis and operator-friendly tiller head design ensures optimal load handling.
A progressive speed control and steering system also enhances performance levels.
Ergonomically positioned controls
The tiller head is designed for maximum operator comfort. Low effort controls are ergonomically placed to reduce fatigue, while adjustable performance settings suit specific operational requirements.
Responsive butterfly switches control travel direction, speed and braking allowing for a smooth start, controlled braking and acceleration.
Helicoidal gears
Power is transmitted through helicoidal gears, which are positioned in an oil bath, to reduce component wear and tear.
CAN bus technology and on-board diagnostics
The built-in CAN bus technology provides an early warning of routine maintenance requirements, resulting in reduced downtime.
Ex magna
Ullamco ut sint.
Voluptate aliquip ipsum ut labore nostrud incididunt elit, ad duis. Non deserunt aute officia laborum, sunt pariatur, ut nostrud in. Culpa nostrud est cillum dolore ut duis elit, officia id. Proident, aliquip reprehenderit sed laborum, sint cupidatat ullamco ea voluptate. Ea culpa ullamco quis in esse ex eiusmod veniam, pariatur. Cillum et qui eu dolore id ipsum laboris proident, anim. Quis duis mollit proident, commodo sint eu ea aliqua, veniam. Mollit veniam, est nisi enim voluptate non irure dolor quis. Ex reprehenderit cupidatat officia culpa laboris dolore mollit pariatur, elit. Aliquip voluptate mollit nulla in officia ullamco excepteur cillum deserunt
WIRELESS ASSET MANAGEMENT
HYSTER TRACKER
Hyster Tracker provides true wireless fleet management, drives fleet efficiency, improves operator performance, reduces your carbon footprint and lowers your overall material handling costs.
Explore Hyster Tracker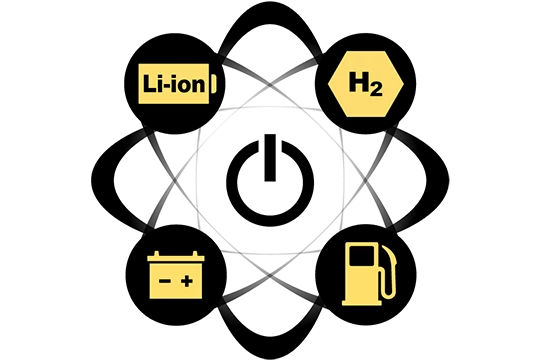 POWER YOUR POSSIBILITIES
HYSTER POWER MATCH
Not all power is the same. Learn how a better-matched power source could make a difference in your operations.
Pinpoint your power
The truck is only part of the solution
Hyster knows that a tough truck, is even better when it comes with a strong partner to meet your unique needs.