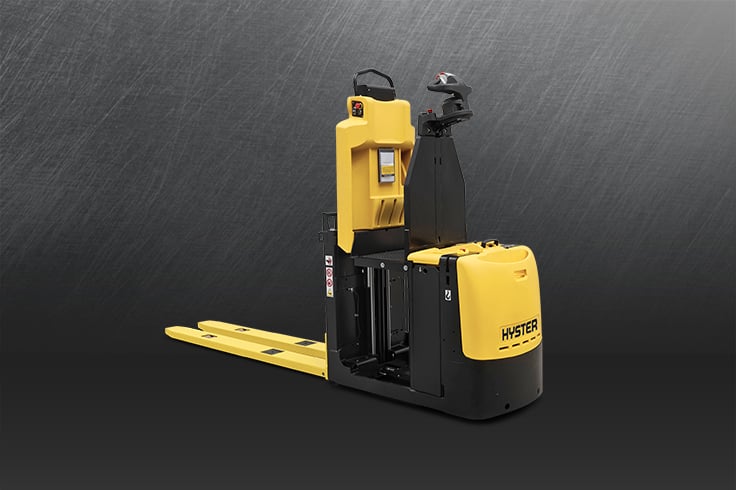 MULTI-LEVEL ORDER PICKER THAT LOWERS OPERATIONAL COSTS
Models

LO60-80

Capacity

6000-8000lbs
The LO2.5 horizontal order picker provides the opportunity for new slotting strategies and increased SKU capacity along with decreased travel path times without adding to the footprint of the warehouse. For new facilities there is the potential for a reduction in building costs with a smaller warehouse required to stock the same amount of SKUs. All of which adds up to a more productive, cost-effective operation.
Enhanced productivity
Ergonomic design
Durable components
Adjustable performance
A new level of innovation
Enhanced productivity
The multi-level order picker leverages the capabilities of a conventional pick vehicle with the speed and efficiency of a pallet truck. The operator can easily access the 6-10 foot strike zone with increased safety and less effort.
In many applications, the operator is required to travel the whole pick path to complete one order. The multi-level order picker provides the opportunity for different slotting strategies that will enable more SKUs to be stored in less space. Since the travel component of the pick process can make up to 70% of the total time, integrating the multi-level order picker into an efficient slotting technique can optimize the overall operation.
Ergonomic design
The suspended platform area allows easier pass through to optimize picking from both sides of the truck.
The optional lifting platform is foot controlled to facilitate ground and second level picking, reducing the distance the operator has to reach when picking from rack to pallet.
Fully adjustable power steering reduces steering effort by up to 90% and varies the amount of steer "assist" based on the control handle position, steer tire angle and truck travel speed.
The wrap around design keeps the operator's hands within the interior perimeter of the handle and the large control buttons are conveniently positioned reducing fatigue and repetitive movement.
Slow-speed forward and reverse direction buttons located on both sides of the backrest allow the operator to walk alongside the truck to the next pick location reducing fatigue and improving efficiency.
Durable components
Heavy-duty frame for maximum strength
O-ring face seals help eliminate leaks
Sealed connectors on critical connections
Robust pull rod design of load wheel axle ensures long term reliability
Adjustable Performance
When you want to pick more product faster, without the introduction of more pick zones and travel time, the LO2.5 is an ideal solution. Its adjustable performance settings allow the truck to be customized to the needs of the application and operator. In new and existing facilities this means that more can be stored and moved quicker, in a smaller footprint and with less touches.
| Model | Load Capacity | Lift Height | Platform Height | Battery Capacity Voltage | Weight |
| --- | --- | --- | --- | --- | --- |
| LO2.0 | 6000lbs | 4.7 | 38.6 | 24V / 425-750Ah | 2888 |
| LO2.5 | 8000lbs | 4.7 | 38.6 | 24V / 425-750Ah | 2888 |
Our dealers are our most important partners in helping you
We would not be where we are today without one of the most professional dealer networks in the industry. We work hard to design and manufacture the best lift trucks, but it is our stellar dealers that bring it all together for you.
Dealers help at every step of the process
Understanding your specific lift truck applications
Recommending special features to improve your productivity
Configuring the proper quotation
Helping with financing options when required
Prepping your truck for delivery after it leaves our factory
Arranging for operator training
Providing planned maintenance on your trucks
Supporting National Accounts management
Providing fleet management services, if needed
Providing emergency service and parts
Providing rental trucks at short notice
Helping determine exactly when to purchase new lift trucks

The GSA creates a centralized location for the federal government, offering products, services, and facilities needed for federal agencies to serve the public. As a GSA certified company, Hyster supports the GSA's mission to provide innovative solutions for federal agencies with cost-effective and high-quality products. You can also find more information on the General Services Administration at www.gsaadvantage.gov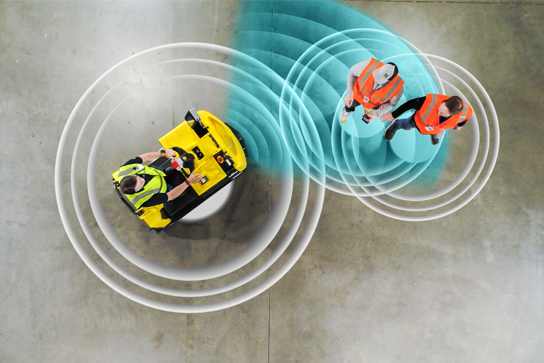 Hyster Reaction
Operator Assist Technology
First-of-its-kind technology controls lift truck performance based on real-time equipment status, location and operating conditions.
Discover Hyster Reaction™
WIRELESS ASSET MANAGEMENT
HYSTER TRACKER
Hyster Tracker provides true wireless fleet management, can drive fleet efficiency, improves operator performance, reduces your carbon footprint and lowers your overall material handling costs.
Explore Hyster Tracker
Watch Hyster Tracker Video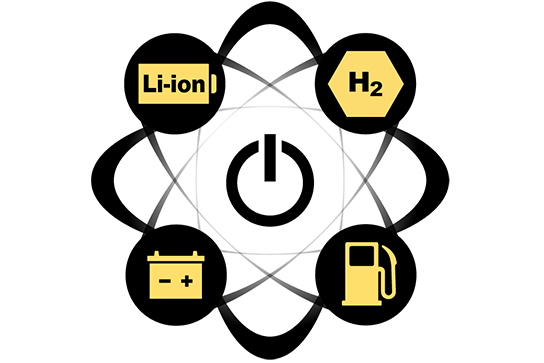 POWER YOUR POSSIBILITIES
HYSTER POWER MATCH
Not all power is the same. Learn how a better-matched power source could make a difference in your operations.
Pinpoint your power