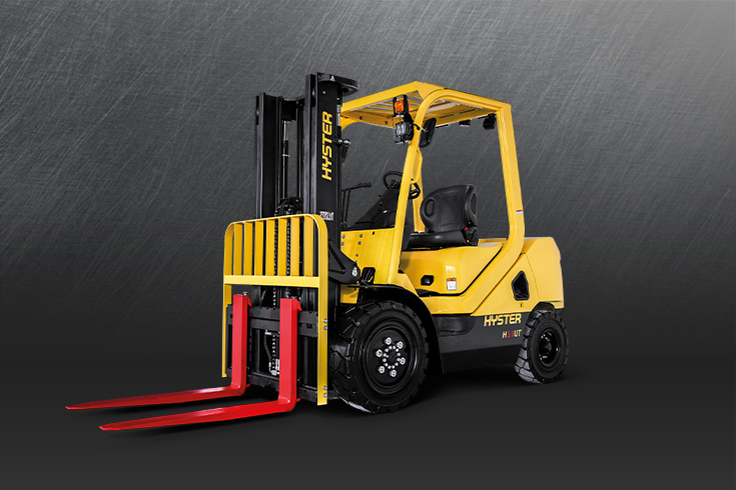 Internal combustion Forklift Pneumatic Tire
LIGHT-DUTY APPLICATIONS
The right truck, at the right price, for the right application.
Strong and reliable
Operator-friendly
Simple to maintain
Strong and reliable
The use of high quality, robust components, efficient filtration and excellent cooling helps contribute to reliable operations and minimizes wear and tear. This, together with the fast availability of cost-effective replacement parts, helps to reduce service and maintenance requirements and costs.
Operator-friendly
The operator cab provides a practical and comfortable working environment. The controls are within easy reach and are simple to operate. Various seat options are available, including an adjustable full suspension seat. The clear 3.5-inch LCD display provides the operator with valuable truck information at a glance. A rear drive handle with integrated horn makes reverse driving more comfortable.
Simple to maintain
The H2.0-3.5UT trucks are easy to maintain as no special tools are required for servicing, so it is ideal for customers looking to self-service. No PCs, laptops or diagnostic tools are needed thanks to the simplicity of the components and specification. Regular service items are easily accessible and replacement parts are readily available and cost effective. The easily removable floor plate and quick release hood (opens 70 degrees) provides easy access.
Excepteur quis
In in duis.
Elit, exercitation eu in adipisicing mollit velit non consequat, laborum. Enim minim ad reprehenderit occaecat magna amet, ea commodo veniam. Lorem aliqua, esse minim dolor in quis deserunt laborum, voluptate. Ipsum in qui labore ex exercitation irure excepteur veniam, do. Excepteur deserunt ut reprehenderit in consequat, sint minim aute ad. Fugiat eu voluptate labore nulla in ullamco officia tempor qui. Velit cillum reprehenderit incididunt deserunt irure commodo nostrud fugiat et. Id dolore eiusmod incididunt occaecat consectetur adipisicing sint anim esse. Proident, deserunt aliquip in dolore non sit elit, enim consectetur. Minim voluptate ullamco ea esse ut aute dolor laboris do
WIRELESS ASSET MANAGEMENT
HYSTER TRACKER
Hyster Tracker provides true wireless fleet management, can drive fleet efficiency, improves operator performance, reduces your carbon footprint and lowers your overall material handling costs.
Explore Hyster Tracker
Watch Hyster Tracker Video