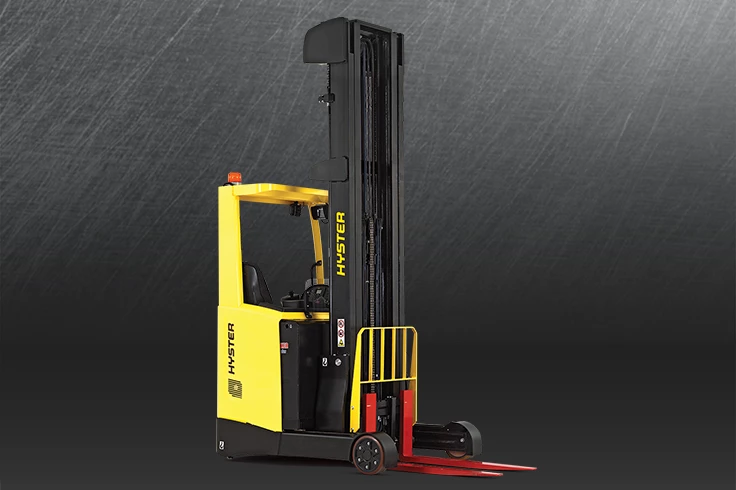 Reach Truck with Moving Mast
Driven by innovation, designed for efficiency.
Models

R1.4-1.6HD

Capacity

1400-1600kg
Operating at greater heights, with improved stability, visibility, maneuverability and control, the all-new Reach Truck is built with the quality hallmarks of Hyster: tough, intelligent, dependable and efficient.
Tough Design
Robust Mast Design
Ease of Operation
Ergonomic Controls
Low Cost of Ownership
Made for every operation
The new Reach Truck range offers two models, from 1.4 to 1.6 tonnes, with a selection of four chassis lengths: more options, tailored to meet the demands of every indoor application.
Tough design
Designed and tested in some of our customers' most demanding warehouse environments, the Hyster® Reach Truck offers all new and advanced operator features and functionality to excel in intense applications. The new truck features a three piece design for more options and to reduce replacement costs, while a completely redesigned mast delivers class-leading visibility and control.
Durability
Next generation controllers and motors designed and built to the exacting standards of Hyster®.
Intelligent design
Reliable and productive: energy efficiency with long service intervals. Agile and accurate: high lift (0.8m/s)/lower speeds, with outstanding all-round visibility and control.
Easy, Low Cost Maintenance
High quality materials matched with easy access service areas ensure efficient maintenance and quick repairs to minimise downtime and maintain high productivity.
| Model | Load Capacity | Lift Height | AST (wide / long) | Battery Capacity | Weight |
| --- | --- | --- | --- | --- | --- |
| R1.4HD | 1400kg | 10063mm | 2718 / 2764mm | 48V / 465-775Ah(V/Ah) | 3112kg |
| R1.6HD | 1600kg | 10063mm | 2731 / 2767mm | 48V / 465-775Ah(V/Ah) | 3162kg |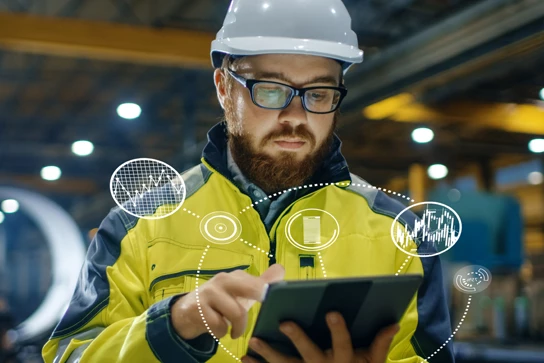 WIRELESS ASSET MANAGEMENT
HYSTER TRACKER
Hyster Tracker provides true wireless fleet management, can drive fleet efficiency, improves operator performance, reduces your carbon footprint and lowers your overall material handling costs.
Explore Hyster Tracker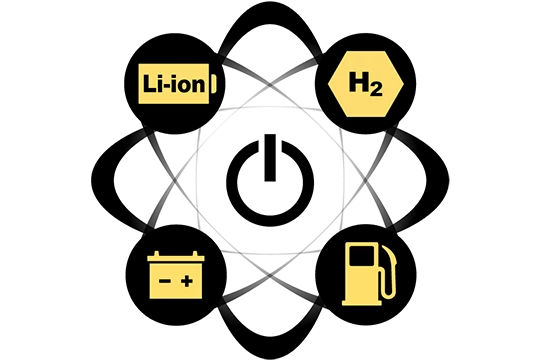 POWER YOUR POSSIBILITIES
HYSTER POWER MATCH
Not all power is the same. Learn how a better-matched power source could make a difference in your operations.
Pinpoint your power