Hyster Power Match
Hydrogen Fuel Cells
Hydrogen fuel cells perform like internal combustion engines but with maintenance-friendly attributes of electric options
Work Faster:

Hydrogen fuel cell can refill as quickly as 3 minutes – getting you back to work quickly.

Improve Worker Productivity:

Fuel cells deliver consistent power until the tank is empty, so your forklift operator will be efficient through an entire shift.

Free Up Space:

A hydrogen fueling system takes up a small facility footprint so you free up precious work space. In some cases, a fueling system can be moved outdoors.

Cleaner Work Environment:

Hydrogen fuel cells have no harmful emissions, helping you comply with emissions regulations and sustainability initiatives.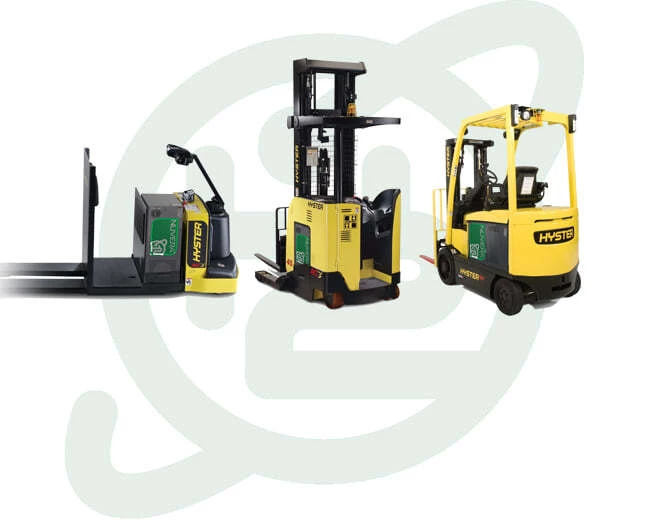 Calculate what hydrogen fuel cells can do for your operation
Find out your potential payback period with Hyster's payback calculator.
Get Started
Get the expertise to see if hydrogen fuel cells are right for your operation
Schedule a consultation