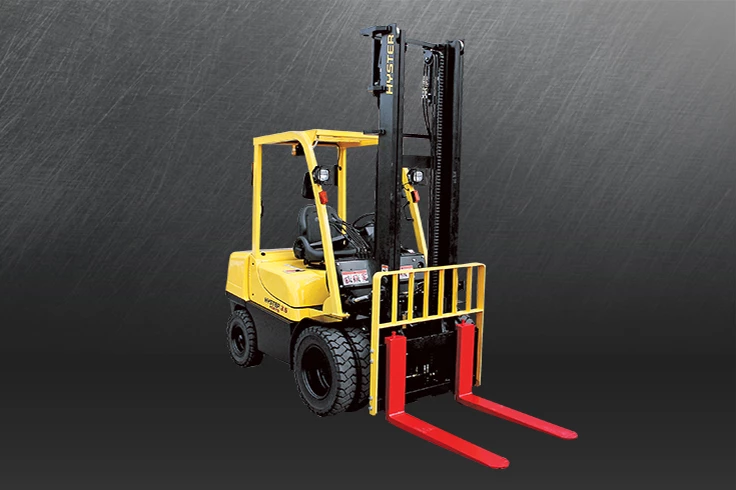 Internal combustion Forklift Pneumatic Tyre
LIGHT-DUTY APPLICATIONS
Models

H1.5-3.5XT

Capacity

1500-3500kg
Expect low running costs, every day of the week from this tough and reliable truck.
Heavy duty engine
Energy-efficient
Reduced service time
Operator friendly
#MISSING
This high quality, yet affordable truck series is reliable, productive, fuel-efficient and easy to service. With Hyster® support in the aftermarket these trucks will give long life and lasting truck value.
Heavy duty engine
The heavy-duty industrial engines deliver power efficiently with 500-hour service intervals. All engines feature cast iron blocks and five main bearing design, LPG engines feature coil over plug ignition designs, and especially hardened intake and exhaust valve seats to provide long operating life. Engines are fully isolated from the frame and axle to prevent direct transmission of noise and vibration, resulting in low vehicle noise and vibration levels.
The diesel engine has super quick glow plugs allowing the engine to start quickly and reliably under cold conditions, delivering a cleaner exhaust by advancing the fuel injection timing based on water temperature. The PSI 2.4L LPG engine is robust and reliable two engine modes, HiP for maximum productivity, ECO-eLo for the best fuel economy. Configurable cooling and filtration systems help to achieve maximum performance in specialised applications.
Energy-efficient
Auto-Deceleration System (ADS) reduces tyre and brake wear by up to 50%, by automatically slowing the truck down, when the operator's foot is lifted off the accelerator.
Controlled Power Reversal allows smooth, controlled direction changes and minimises powertrain repairs. This improves tyre life by 50%, saves fuel, and is fully adjustable for different applications.
Pacesetter VSM™ is an on-board computer that delivers greater uptime by monitoring and protecting key truck functions. It enables quick, easy diagnostics, minimising repair downtime and unnecessary parts swapping. The VSM also allows truck performance characteristics to be adjusted via the dash display, reducing product, truck and facility damage.
Oil Immersed Brakes are in a sealed unit which helps to reduce damage, maintenance, repair time and costs. It is ideal for applications in wet, dirty or corrosive environments, where low lifetime operating costs and maximum uptime are a priority.
Service intervals are every 500 hours, engine coolant and hydraulic oil change intervals are every 4,000 hours which help to reduce labour costs.
Reduced service time
Loads can be moved quickly thanks to powerful traction e and hydraulic systems. Class leading high visibility, rigidity and low settling times at elevation masts give precise and confident operation over a long service life. Enhanced lateral stability without compromise to travel on uneven surface and maintenance free HSM™ reduces truck lean by limiting the articulation of the steer axle, both providing the operator with confidence in the truck capabilities.
An integral side-shift option allows accurate load placement with minimal loss of capacity and the travel speed limit option does not impact truck acceleration or hoist speed.
An integral side shifting fork positioner keeps the operator on the seat and productive at all times and it also reduces lifting and strain on the operator. If attachments are required, fourth function hydraulics with interlock allow use with clamping attachments.
Operator friendly
A simple machine to service with 500- hour service intervals helps to reduce lifetime costs.Easy service access in conjunction with a simply layout of wiring and hydraulics provides greater access to components, which reduces service time for unscheduled repairs and regular maintenance. The superior filtration system, robust clutch packs, sealed electrical connectors and O-ring face seals all contribute to reducing service requirements. All parts are readily available and cost effective.
#MISSING
Excellent all-around visibility is provided by the optimum seat position and narrow overhead guard legs, as well as excellent through-mast load visibility. The operator compartment features a standard full suspension seat with 80mm suspension travel. This helps provide
unrivalled operator comfort and a smooth ride, delivering low vibration levels that reduce the chance of back problems. The seat backrest is adjustable to accommodate different driver seating preferences and the armrest angles are adjustable to fit the individual operator. Controls are well placed, and a large, low step makes it easy to get on and off the truck regularly.
The rear drive handle option includes a thumb operated horn button which allows the driver to alert others of their presence without taking their hands off the wheel or their eyes off their travel direction.
| Model | Load Capacity | Load Centre | Lift Height | Turning Radius | Weight | Engine |
| --- | --- | --- | --- | --- | --- | --- |
| H1.5XT | 1500kg | 500mm | 6025mm | 1960mm | 2700kg | Yanmar 4TNE92 |
| H1.8XT | 1800kg | 500mm | 6025mm | 1995mm | 2910kg | Yanmar 4TNE92 |
| H2.0XTS | 2000kg | 500mm | 6025mm | 2030mm | 3050kg | Yanmar 4TNE92 |
| H2.0XT | 2000kg | 500mm | 6025mm | 2195mm | 3360kg | Yanmar 4TNE92 |
| H2.5XT | 2500kg | 500mm | 6025mm | 2245mm | 3690kg | Yanmar 4TNE92 |
| H3.0XT | 3000kg | 500mm | 6250mm | 2365mm | 4200kg | Yanmar 4TNE92 |
| H3.5XT | 3500kg | 500mm | 6025mm | 2415mm | 4690kg | Yanmar 4TNE92 |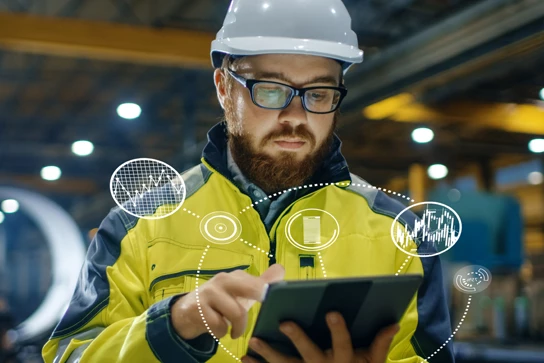 WIRELESS ASSET MANAGEMENT
HYSTER TRACKER
Hyster Tracker provides true wireless fleet management, can drive fleet efficiency, improves operator performance, reduces your carbon footprint and lowers your overall material handling costs.
Explore Hyster Tracker