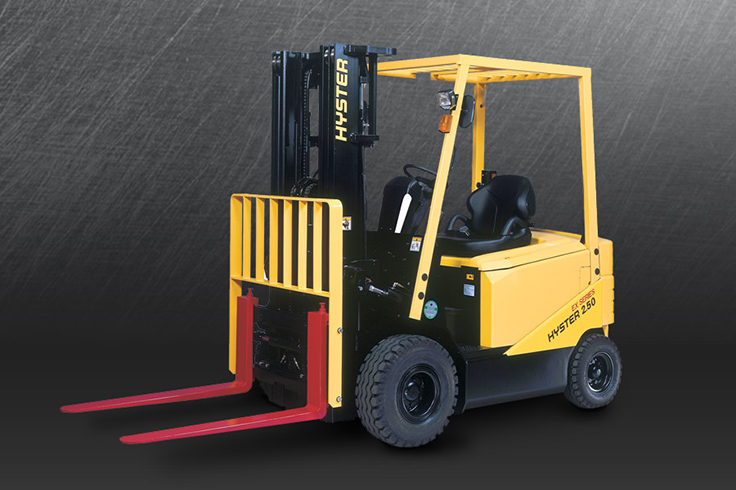 4 Wheel Electric Forklift Truck Pneumatic Tyre
Get maximum power and performance for your operation
With reliable performance at the forefront, the Hyster J3.50-4.00EX at 4000kg capacity is designed to meet the challenge of any demanding application.
Efficiency and performance focused
Stable control for tough applications
Perfect for a broad range of applications the Hyster J3.50-4.00EX is equipped with the right features to maximise your performance
Efficiency and performance focused
The power of the Hyster J3.50-4.00EX is backed by smart performance to help you maintain maximum productivity.
Maintenance free AC motors and microprocessor based controller for improved reliability and uptime
Faster acceleration, higher travel speeds, and greater lift speeds
Stable control for tough applications
Stability control is what is needed so your operators can manouvre and handle with confidence.
Drop down Battery Box (DBB) design gives lower center of gravity for improved stability
Steer axle swing control for greater road handling when cornering
Extended wheelbase prevents bouncing over rough ground at high speed
WIRELESS ASSET MANAGEMENT
HYSTER TRACKER
Hyster Tracker provides true wireless fleet management, can drive fleet efficiency, improves operator performance, reduces your carbon footprint and lowers your overall material handling costs.
Explore Hyster Tracker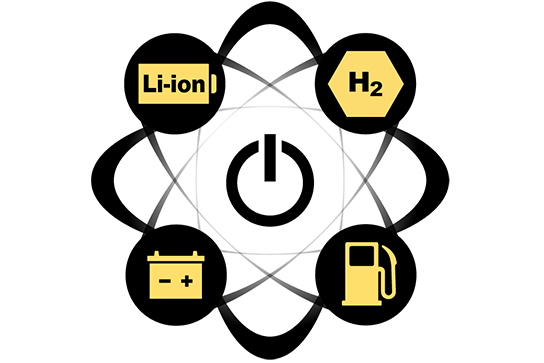 POWER YOUR POSSIBILITIES
HYSTER POWER MATCH
Not all power is the same. Learn how a better-matched power source could make a difference in your operations.
Pinpoint your power
The truck is only part of the solution
Hyster knows that a tough truck, is even better when it comes with a strong partner to meet your unique needs.