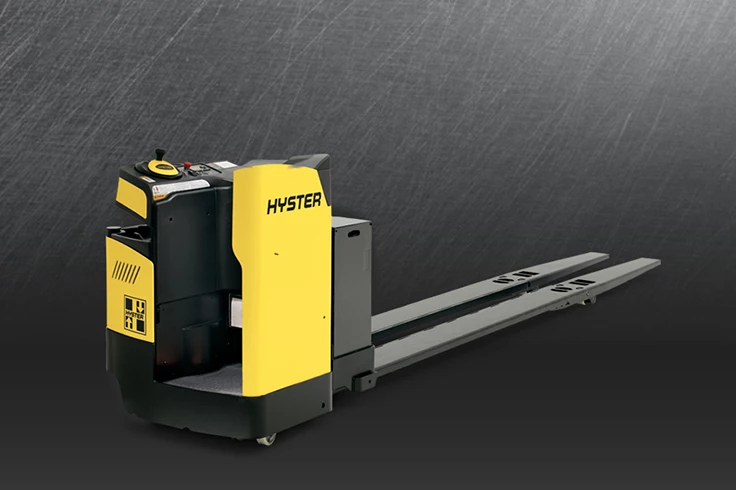 Enclosed End Rider Pallet Truck
ENCLOSED END RIDER THAT DEFINES PRODUCTIVITY
Models

BE80-100ZHD

Capacity

3628-4535kg
When your heavy-duty application demands that a truck runs dependably in demanding environments, the BE80-100ZHD enclosed end riders rise to the challenge and handle the pressure.
Decreased downtime
Low cost of operation
Built for comfort
Enhanced productivity
Advanced technology
Tough on the inside. Comfortable on the outside.
Decreased downtime
The enclosed end rider's load-bearing dual caster wheels can support a wide range of floor conditions, featuring a polyurethane spring block that reduces wear and tear. The fully serviceable design is easy to adjust, meaning less downtime and reduced replacement costs.
Fully boxed frame provides superior rigidity and durability.
Reinforced, thick bumper protects the truck from damage.
Brushless design of the AC traction motor provides improved reliability and maintenance intervals.
Optional tandem load wheels offer extended load wheel life under an increased load.
Larger drive tires result in easier transitions over dock plates and across expansion joints, reducing wear and vibration.
Electric power steering eliminates potential leak points and is efficient to service, helping to reduce downtime.
Low cost of operation
One of the best ways to keep your profits up is to keep your equipment costs down. The Hyster® BE80-100ZHD lift truck is designed to operate at peak efficiency so you can take your money straight to the bank.
High-efficiency AC traction motor requires no service.
Electro-mechanical park brake has no service requirements.
Dual wheel quick-adjust load-bearing caster provides support for the drive tire, helping to increase drive tire life.
Electric power steering eliminates potential leak points and is efficient to service, helping to reduce downtime.
Controller absorbs excess current during hydraulic motor activation to extend motor life.
Easily accessible lube fittings and serviceable bushings at all pivot points reduce wear and extend component life.
CANbus communication system helps reduce wear by simplifying truck wiring—fewer wires mean fewer potential failure points.
Built for comfort
The superior ergonomic design of the BE80-100ZHD series means greater comfort for your operator. Enhanced ergonomics combined with customizable performance characteristics increase overall productivity and uptime.
Backrest provides comfortable back support.
Contoured, fully padded compartment curbs fatigue in the back, hip, elbow and knees and aids balance.
Multi-function control handle is contoured and adjustable. Thumb-actuated fork raise/lower switch can be manipulated without releasing grip on the handle shaft.
Four programmable performance modes let operators tailor truck performance.
Cushioned floor mat rests on four isolator mounts which are bolted to the drive frame to reduce shock from dock plates and expansion joints.
Standard storage compartment, combined with the optional battery-mounted convenience tray, provides 84% more storage than the leading competitor.
Enhanced productivity
Featuring electric power steering and a tight turning radius, the Hyster® BE80-100ZHD enclosed end rider is one of the most productive trucks in the industry. Trucks that are heavily used during extended shifts must be extremely durable. By understanding the demands of heavy-duty applications, Hyster® has engineered the BE80-100ZHD series to take on your most demanding cross-docking and transport applications.
Standard Extended Shift AC controller settings provide the optimum balance between performance needs and battery shift life.
Standard electric power steering provides adjustable steer effort to suit the application.
Larger 10,000 lb. capacity allows the operator to move up to 25% more product per cycle.
Quad pallet forks option allows the operator to be extremely productive in heavy duty, high volume applications.
Advanced technology
Hyster® i3 Technology™ integrates commonality among Hyster® warehouse products and simplifies the way in which operators and technicians alike handle and service the truck. The Integrated Intelligent Interface ties together functionality, software, diagnostic codes, similar interfaces and is Hyster Tracker compatible. This technology allows operator input to optimize performance to suit operator skill level. It also provides setup and diagnostic menus for service technicians.
Hyster Tracker wireless asset management provides a scalable solution for fleets. From monitoring truck utilization to limiting operator access. Hyster Tracker allows you to track your fleet at your fingertips.
| Model | Load Capacity | Lift Height | Battery Capacity | Weight |
| --- | --- | --- | --- | --- |
| BE80ZHD | 3628kg | 236mm | 24V / 375-930Ah(V/Ah) | 680kg |
| BE100ZHD | 4535kg | 236mm | 24V / 375-930Ah(V/Ah) | 680kg |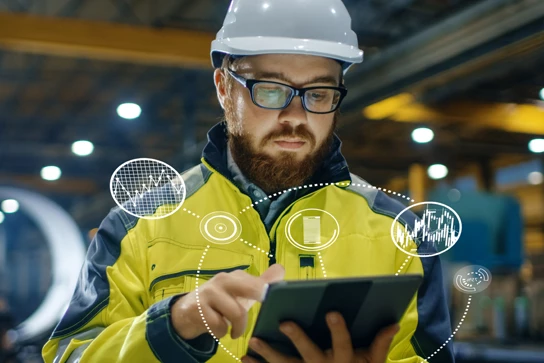 WIRELESS ASSET MANAGEMENT
HYSTER TRACKER
Hyster Tracker provides true wireless fleet management, can drive fleet efficiency, improves operator performance, reduces your carbon footprint and lowers your overall material handling costs.
Explore Hyster Tracker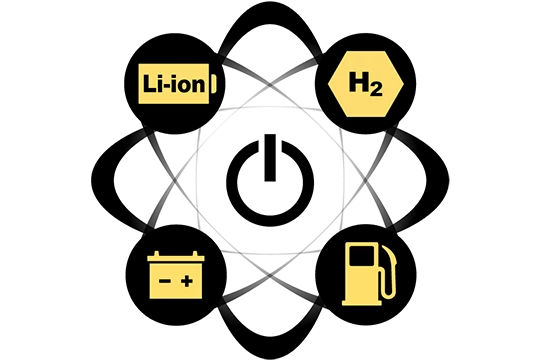 POWER YOUR POSSIBILITIES
HYSTER POWER MATCH
Not all power is the same. Learn how a better-matched power source could make a difference in your operations.
Pinpoint your power