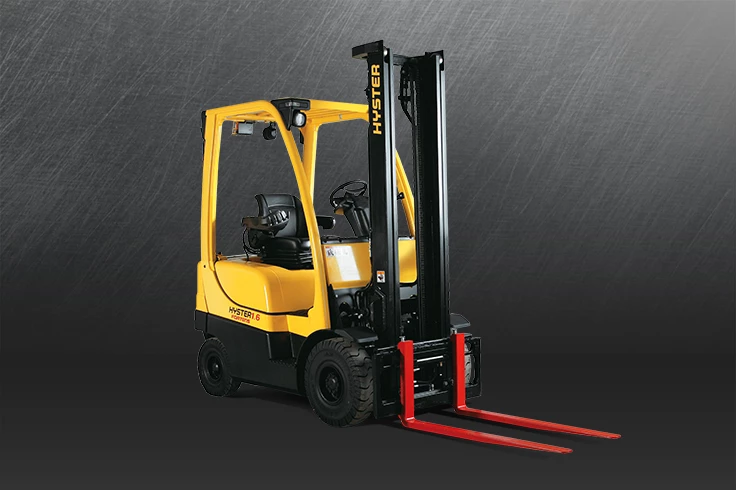 Internal combustion Forklift Pneumatic Tyre
Compact and reliable with the power to handle the toughest jobs
Models

H1.6-2.0FT

Capacity

1600-2000kg
Auto Deceleration System (ADS)
Heavy duty engines
Maximised efficiency
CAN bus technology
Class-leading ergonomics
Tough and reliable.
The most compact internal combustion forklift truck series in the Hyster® Fortens range, the H1.6-2.0FT is designed for demanding indoor and outdoor applications, providing a low cost of ownership.

Available with Fortens Advance configurations and a 2.6L diesel or 2.0L LPG engine, these tough and reliable forklift trucks are suited to the most intense 24-hour logistics and distribution operations.
Auto Deceleration System (ADS)
Auto Deceleration System (ADS) automatically slows the truck when the accelerator pedal is released, and finally brings the truck to a stop, which helps to significantly extend brake life. In addition, this feature assists the driver to accurately position the truck in front of a load.
There are 10 ADS settings, programmable via the dash display by a service technician, which deliver different braking characteristics, from very gradual to aggressive, to suit the needs of the application.
Heavy duty engines
The heavy duty industrial use engine comes with a cast iron cylinder block and no HT (high tension) wires, distributor caps or rotors. Super quick glow plugs allow the engine to start quickly and reliably under cold conditions, the cold start device delivering a cleaner exhaust by advancing the fuel injection timing based on water temperature. Whilst emissions have been reduced by controlling fuel injection timing according to engine load.
New performance optimisation developments are included such as cooling on demand, load sensing hydraulics (power on demand), RPM management and alternate engine idle speed to help further reduce the total fuel consumption in most applications.
ECO-eLo performance mode reduces energy consumption by up to 15% compared with previous generation engines and without compromising productivity.
Maximised efficiency
Pacesetter VSM™ is an on-board computer that delivers greater uptime by monitoring and protecting key truck functions. It enables quick, easy diagnostics, minimising repair downtime and unnecessary parts swapping. The VSM also allows truck performance characteristics to be adjusted via the dash display, reducing product, truck and facility damage.
Controlled Roll-Back on Ramps, the transmission controls the rate of decent of the truck on a ramp, when the brake and throttle pedal are released, to provide maximum control on a grade and increase operator productivity.
Service intervals are every 500 hours, engine coolant and hydraulic oil change intervals are every 4,000 hours which help to reduce labour costs.
CAN bus technology
The CANbus system enables reliable operation of the truck, providing reduced wiring complexity and keeps them away from heat sources. Non-mechanical, Hall-Effect sensors and switches are environmentally sealed to IP66 standards to keep out water and debris (allowing the truck to be pressure washable) and are designed to outlast the life of the truck.
The Hyster FortensTM is equipped with hassle-free hydraulic systems, featuring Leak-free Oring face seal fittings which reduce leaks for enhanced reliability. Fast, colour-coded daily checks and diagnostic systems can be managed via the dash display by the operator.
Class-leading ergonomics
With excellent all-around and through-mast load visibility, rigidity and low settling times at elevation, the class leading Hyster masts give precise and confident operation over a long service life.
Quiet and roomy cabs with air suspension seats and touch TouchPoint™mini levers provide comfort and less fatigue for the drivers of the truck. The adjustable armrest that accompanies the TouchPoint™ E-hydraulic configurations moves with the seat and telescopes forward.
The truck also has an easy to use three-point entry design with a step height of just 37.1cmLow vehicle noise and vibration level engines are fully isolated from the frame and axle to prevent direct transmission of noise and vibration to the driver.
| Model | Model Designation | Load Capacity | Load Centre | Lift Height | Turning Radius | Overall Width | Weight | Engine | Transmission |
| --- | --- | --- | --- | --- | --- | --- | --- | --- | --- |
| H1.6FT | Fortens | 1600kg | 500 mm | 5500mm | 1955mm | 1068 / 1108 / 1235mm | 3059kg | Yanmar 2.6L Diesel / PSI 2.0L LPG | ElectronicPowershift 1-speed |
| H1.8FT | Fortens | 1800kg | 500 mm | 5500mm | 1955mm | 1068 / 1108 / 1235mm | 3134kg | Yanmar 2.6L Diesel / PSI 2.0L LPG | ElectronicPowershift 1-speed |
| H2.0FTS | Fortens | 2000kg | 500 mm | 5500mm | 1985mm | 1068 / 1108 / 1235mm | 3294kg | Yanmar 2.6L Diesel / PSI 2.0L LPG | ElectronicPowershift 1-speed |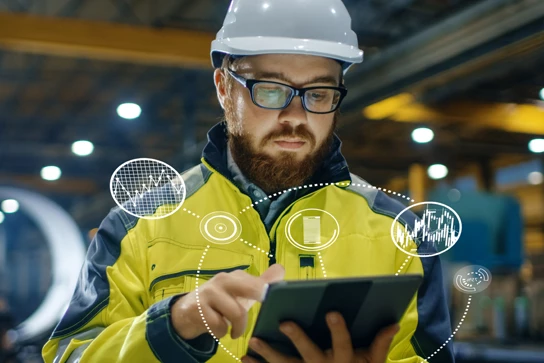 WIRELESS ASSET MANAGEMENT
HYSTER TRACKER
Hyster Tracker provides true wireless fleet management, can drive fleet efficiency, improves operator performance, reduces your carbon footprint and lowers your overall material handling costs.
Explore Hyster Tracker