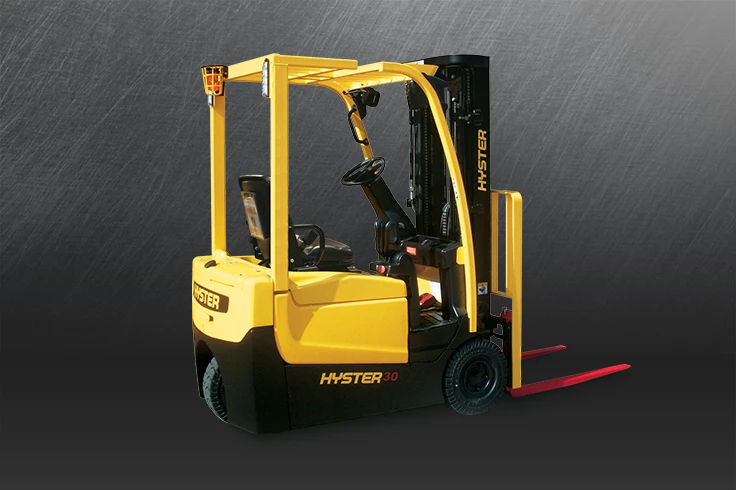 3 Wheel Rear Drive Electric Counterbalanced Forklift Truck
DESIGNED FOR PRODUCTIVITY AND MANEUVERABILITY
Models

A25-30XNT

Capacity

1300-1500kg
The A25-30XNT series can maneuver in tight spaces and move pallets in containers and warehouses, delivering a cost-effective solution to get the job done where space is at a premium.
Decreased downtime
Low cost of operation
Built for comfort
Enhanced productivity
The most compact truck we offer in its class
Decreased downtime
Downtime for service requirements is minimized, thanks to features such as maintenance-free AC motors, DIN wheel nuts, self-adjusting service brakes and gear-driven steering (no chain – no lubrication required), as well as extended service intervals.
AC motor technology allows the truck to work longer and more reliably, reducing downtime.
Hall-Effect sensors are virtually maintenance-free, making the truck more reliable and decreasing downtime.
Auto Deceleration System automatically slows the truck when the operator's foot is removed from the accelerator, reducing brake usage and associated brake maintenance requirements.
Proven components, such as O-ring face seal fittings and sealed electrical connectors, as well as a CANbus communications network provide long term reliability.
Low cost of operation
A25-30XNT trucks provide tremendous flexibility to customize the truck's hydraulic and traction performance to your application. A trained Hyster technician can maximize your truck's performance, whether it requires extended battery shift life, aggressive performance or fast travel speeds for long hauls.
Pacesetter Vehicle System Manager (VSM) continuously monitors and controls all major truck functions for efficiency and proper operation.
Durable, quality components mean long-term reliability and lower maintenance costs. Virtually maintenance-free components, such as AC motors, allow for 500-hour service intervals.
Thermal Management System protects the motors and controllers, leading to reduced maintenance costs.
Fast delivery of diagnostic information allows precise troubleshooting, easy maintenance planning and lower costs.
| Model | Load Capacity | Load Centre | Lift Height | Turning Radius | Battery Capacity | Weight |
| --- | --- | --- | --- | --- | --- | --- |
| A30XNT | 1300kg | 500mm | 5500mm | 1398mm | 24V / 735-875Ah(V/Ah) | 4830kg |
| A25XNT | 1300kg | 500mm | 5500mm | 1398mm | 24V / 735-875Ah(V/Ah) | 4560kg |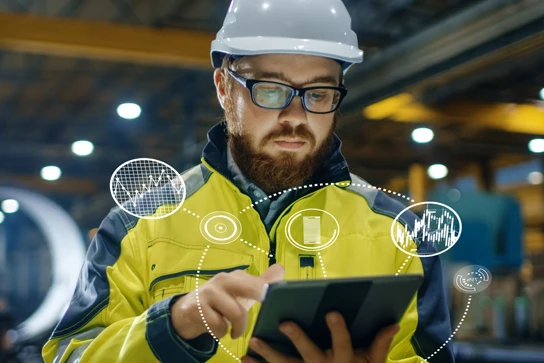 WIRELESS ASSET MANAGEMENT
HYSTER TRACKER
Hyster Tracker provides true wireless fleet management, can drive fleet efficiency, improves operator performance, reduces your carbon footprint and lowers your overall material handling costs.
Explore Hyster Tracker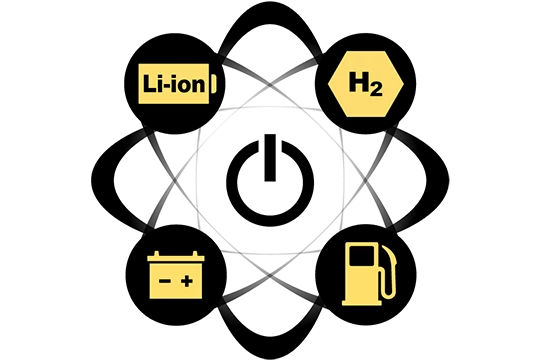 POWER YOUR POSSIBILITIES
HYSTER POWER MATCH
Not all power is the same. Learn how a better-matched power source could make a difference in your operations.
Pinpoint your power