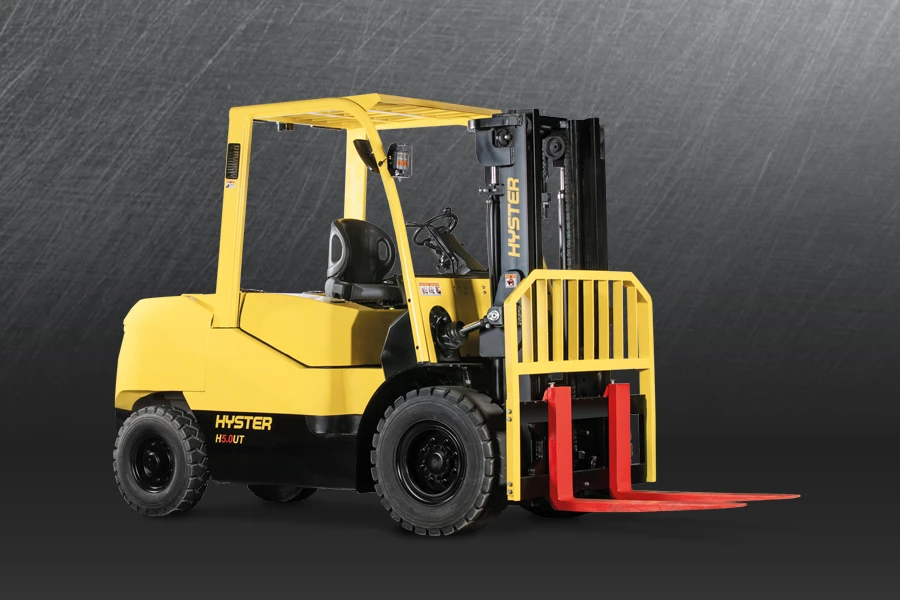 Meets the Need, Makes the Move
Models

H4.0-5.0UT

Capacity

4000-5500kg
The UT series was developed for your customers who need a no-nonsense truck that meets the need and makes the move, but is also backed by the power of the Hyster name.
Ergonomic Design
Low Cost of Ownership
Durable and Reliable
Ergonomic Design
The ergonomically designed operator compartment, with a familiar automotive layout, means that operators can work more comfortably. A full suspension seat offers adjustable comfort. An operator presence system is standard.
3.5" LCD display
Wide view mast
Low step height
Spacious foot room
Dual suspension system (transmission and operator)
Small diameter steering wheel with adjustable tilt steering column
Low Cost of Ownership
Easy access to serviceable components and a clean configuration means maintenance can be performed more easily. The use of high quality, robust components, efficient filtration and excellent cooling boosts reliability and helps to decrease wear and tear. This, together with the convenient availability of cost-effective replacement parts helps to reduce service maintenance requirements and costs.
Large access area for service and repairs
Simple components
Computer-based diagnostics not required
Durable and Reliable
One-piece, welded, high strength overhead guard
Muffler and engine protective system
Low center of gravity
Heavy duty transmission
| Model | Load Capacity | Load Centre | Lift Height | Turning Radius | Weight | Engine | Transmission |
| --- | --- | --- | --- | --- | --- | --- | --- |
| H4.0FT | 4000kg | 500mm | 6500mm | 2850mm | 6230kg | Mitsubishi 3.1L Diesel | Electronic Powershift 2-speed |
| H4.5FT | 4500kg | 500mm | 6500mm | 2850mm | 6500kg | Mitsubishi 3.1L Diesel | Electronic Powershift 2-speed |
| H5.0FT | 5000kg | 500mm | 6500mm | 2905mm | 7010kg | Mitsubishi 3.1L Diesel | Electronic Powershift 2-speed |
Excepteur quis
In in duis.
Elit, exercitation eu in adipisicing mollit velit non consequat, laborum. Enim minim ad reprehenderit occaecat magna amet, ea commodo veniam. Lorem aliqua, esse minim dolor in quis deserunt laborum, voluptate. Ipsum in qui labore ex exercitation irure excepteur veniam, do. Excepteur deserunt ut reprehenderit in consequat, sint minim aute ad. Fugiat eu voluptate labore nulla in ullamco officia tempor qui. Velit cillum reprehenderit incididunt deserunt irure commodo nostrud fugiat et. Id dolore eiusmod incididunt occaecat consectetur adipisicing sint anim esse. Proident, deserunt aliquip in dolore non sit elit, enim consectetur. Minim voluptate ullamco ea esse ut aute dolor laboris do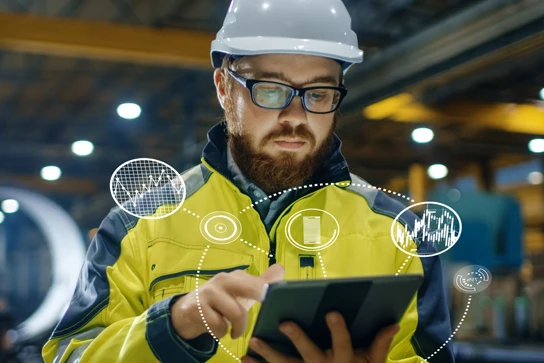 WIRELESS ASSET MANAGEMENT
HYSTER TRACKER
Hyster Tracker provides true wireless fleet management, can drive fleet efficiency, improves operator performance, reduces your carbon footprint and lowers your overall material handling costs.
Explore Hyster Tracker