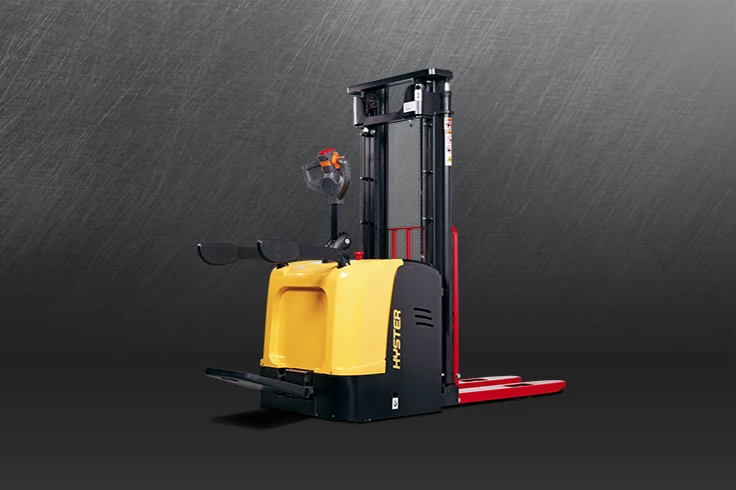 Platform High Lift Stacker
LIGHT TO MEDIUM-DUTY APPLICATIONS
Models

S1.5UT S

Capacity

1500kg
The reliable, straight-forward and affordable solution. Every time.
Compact design
High visibility mast
Easy to operate
Low maintenance
Easy servicing
Right stacker. Right price. Right application.
Simple to maintain with a low cost of operation, these robust stackers can optimise vehicle loading and unloading operations, as well as boost pallet transportation rates over short and long distances.
Compact design
Built for a long working life, the compact design allows ease of operation and turning in smaller aisles. Proven, high quality and robust components (fully qualified through Hyster development processes) result in reliable operation and lower wear and tear. Built-in pressure relief valve protects from overloading.
High visibility mast
With lift capacity of 1.5 tonnes at 600mm load centre, faster load placement and retrieval is achievable thanks to excellent visibility through the mast. Full free lift mast options for low overhead clearance are available as well as different mast options including a 2-stage NFL up to 3.5m and 3-stage FFL up to 5.6m. The low centre of gravity enhances stability at full height and provides the operator with peace of mind.
Easy to operate
The truck itself is simple and easy to operate with easy to reach controls. Operators can transport stock while riding comfortably on the cushioned ergonomic platform. The midmounted tiller arm and tiller head design for increased operator comfort. The small turning radius and low centre of gravity increase manoeuvrability and stability in tight warehouse environments. Low effort controls ergonomically placed to reduce operator fatigue and optimise load handling. Selectable performance modes can be tailored to suit requirements.
Low maintenance
Maintenance-free AC technology is built for long working life and lower wear and tear. CANbus technology means less wiring and better performance, while sideways battery removalreduces downtime and hall effect sensors increase component life. The built-in pressure
relief valve protects from overloads and the durable plastic covers protect the truck's key components.
Easy servicing
Due to the uncomplicated design, servicing can be carried out quickly and easily. Troubleshooting and servicing is more efficient due to simple electronic components and with sideways battery removal the truck is easy to maintain. There is easy access to regular
service items and replacement parts are readily available. The low voltage protection setting extends the battery life
| Model | Load Capacity | Lift Height | AST (wide / long) | Battery Capacity | Weight |
| --- | --- | --- | --- | --- | --- |
| S1.5UT S | 1500kg | 5600mm | 2535 / 2515mm | 24V / 240h(V/Ah) | 1320kg |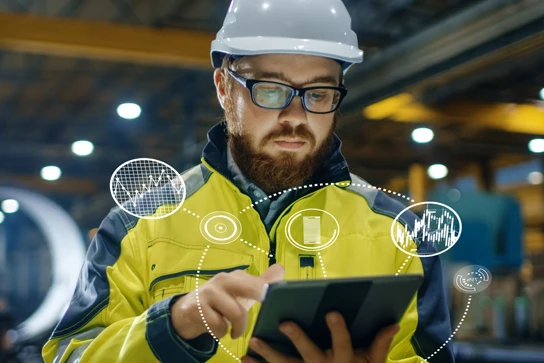 WIRELESS ASSET MANAGEMENT
HYSTER TRACKER
Hyster Tracker provides true wireless fleet management, can drive fleet efficiency, improves operator performance, reduces your carbon footprint and lowers your overall material handling costs.
Explore Hyster Tracker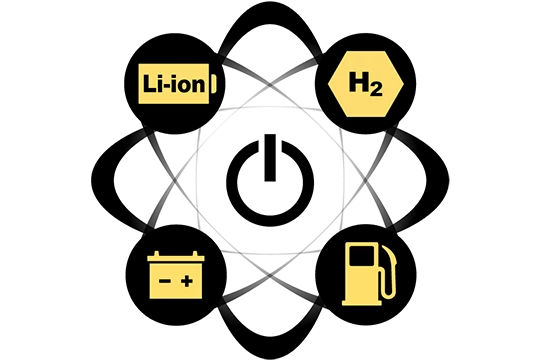 POWER YOUR POSSIBILITIES
HYSTER POWER MATCH
Not all power is the same. Learn how a better-matched power source could make a difference in your operations.
Pinpoint your power