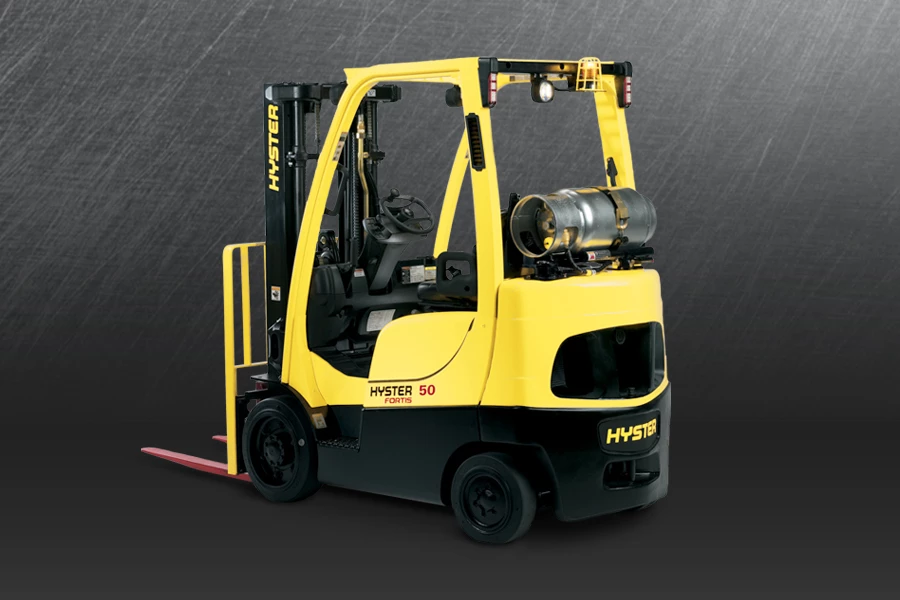 Internal Combustion Forklift Cushion Tire
HIGH PERFORMANCE WITH LOW COST OF OPERATION
Models

S30-35FT, S40FTS

Capacity

1361-1814kg
The S30-40FTS series is suited for a variety of indoor applications such as warehousing, food and kindred products, and electronics and electrical equipment.
Decreased downtime
Low cost of operation
Operator comfort
Enhanced productivity
One smart move after another
Decreased downtime
Industrial lift truck downtime results from problems with the powertrain, electrical system, cooling system or hydraulic system. The advanced design of the S30-40FTS series can help reduce that downtime. This truck offers excellent service access to allow for easy maintenance. Together these factors assist you in maintaining maximum productivity in your operation.
Pacesetter VSM industrial onboard computer monitors and protects the powertrain to help maximize uptime.
Transmission gears and shafts are strong to handle the most demanding duty cycle.
Electronic-controlled powershift transmission has state-of-the-art, strong clutch packs.
Hyster brakes are self-adjusting and self-energizing with a heavy-duty backing plate.
Low cost of operation
The S30-40FTS series offers significant annual savings in operating consumable costs.
Auto Deceleration System extends brake life
Controlled power reversal increases tire life
Electronic hydraulic control system reduces fuel consumption.
Electronically controlled transmissions, clutch packs with enhanced operating life, stronger gears and shafts, and Hyster premium brakes provide unmatched reliability.
CANbus communications, non-mechanical sensors and switches, and sealed connections minimize electrical problems.
Leak-free O-ring face seal fittings at connection points and a superior filtration system take the worry out of hydraulics.
Pacesetter VSM reduces service checks and repairs.
Service access is provided through a one-piece floor plate.
Onboard diagnostics reduce repair time.
Coil-over-plug ignition eliminates spark plug wires
Operator comfort
The ergonomic design helps to reduce operator fatigue and increase productivity through superior operator comfort, precise, effortless handling, and easy entry and exit.
Easy-to-use 3-point entry design of operator compartment uses a molded hand grip and armrest/hip restraint to minimize muscle/joint strain.
Increased shoulder clearance gives operators greater foot room.
Isolated drivetrain minimizes the effect of powertrain vibration and road-borne shocks.
Swing-out bracket frees the LPG tank from over the counterweight to simplify changeout. An optional EZXchange bracket further minimizes arm and back strain.
Enhanced productivity
Productivity means moving more of your loads in less time with less cost. The S30-40FTS series boosts performance to increase productivity and meet application requirements.
Hyster Stability System (HSS®) is built into the fundamental design of every truck—it's not "added on" like other manufacturers—to allow for travel across various surfaces and to minimize truck lean for enhanced lateral stability. HSS® is a maintenance-free design, and its passive mechanical system uses gravity to optimize steer-axle geometry.
Hyster® Variable Power Technology™ provides adjustable performance modes that maximize productivity or fuel economy to fit specific application requirements. With two selectable performance modes, the truck can be tailored to achieve a balance of enhanced performance and superior fuel economy or maximize productivity during peak business periods.
| Model | Load Capacity | Load Centre | Lift Height | Turning Radius | Overall Width | Weight | Engine | Transmission |
| --- | --- | --- | --- | --- | --- | --- | --- | --- |
| S30FT | 1361kg | 600mm | 5486mm | 1955mm | 37mm | 6159kg | PSI 2.0L LPG | ElectronicPowershift 1-speed / DuraMatch™ 1-speed |
| S35FT | 1587kg | 600mm | 5486mm | 1983mm | 38.8mm | 6591kg | PSI 2.0L LPG | ElectronicPowershift 1-speed / DuraMatch™ 1-speed |
| S40FTS | 1814kg | 600mm | 5486mm | 1983mm | 38.8mm | 6971kg | PSI 2.0L LPG | ElectronicPowershift 1-speed / DuraMatch™ 1-speed |
Excepteur quis
In in duis.
Elit, exercitation eu in adipisicing mollit velit non consequat, laborum. Enim minim ad reprehenderit occaecat magna amet, ea commodo veniam. Lorem aliqua, esse minim dolor in quis deserunt laborum, voluptate. Ipsum in qui labore ex exercitation irure excepteur veniam, do. Excepteur deserunt ut reprehenderit in consequat, sint minim aute ad. Fugiat eu voluptate labore nulla in ullamco officia tempor qui. Velit cillum reprehenderit incididunt deserunt irure commodo nostrud fugiat et. Id dolore eiusmod incididunt occaecat consectetur adipisicing sint anim esse. Proident, deserunt aliquip in dolore non sit elit, enim consectetur. Minim voluptate ullamco ea esse ut aute dolor laboris do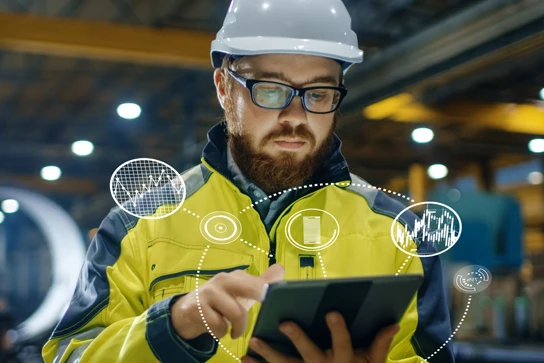 WIRELESS ASSET MANAGEMENT
HYSTER TRACKER
Hyster Tracker provides true wireless fleet management, can drive fleet efficiency, improves operator performance, reduces your carbon footprint and lowers your overall material handling costs.
Explore Hyster Tracker