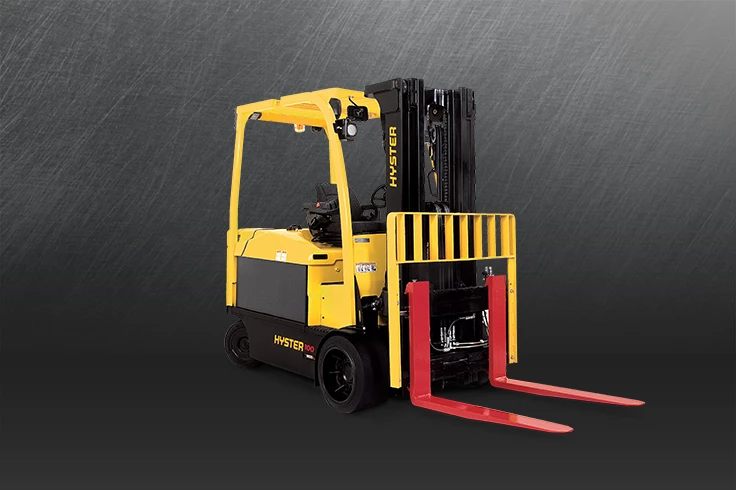 4 Wheel Electric Forklift Truck Cushion Tire
AC ADVANTAGE FOR HEAVY-DUTY APPLICATIONS
Models

E80-120XN

Capacity

4000-5500kg
The E80-120XN series trucks do the heavy lifting with ease—up to 12,000 pounds—so your operators can be more productive, and you can maximize your ROI – just what you expect from Hyster.

Decreased downtime
Low cost of operation
Built for comfort
Enhanced productivity
Performance options
Get more from your work day
Decreased downtime
The standard AC traction and hydraulic motors are unsurpassed in the materials handling industry so they spend more time working and less time being worked on.
BRUSHLESS AC TECHNOLOGY
Eliminates motor brushes
Requires no periodic maintenance
Eliminates scheduled downtime and the cost for parts and service
Eliminates the service requirements created by brush wear dust
Does away with the commutator and its related parts and service costs
Low cost of operation
The E80-120XN series lowers your cost of operations by delivering increased productivity, lowered energy consumption, advanced dependability and reduced maintenance costs.
The Pacesetter VSM monitors and communicates the truck's multiple systems via the CANbus communication system, keeping a constant check on the unit and vital components.
A two-piece floor plate and side plates can be easily removed for unrestricted service access.
CANbus communications simplifies wiring and improves serviceability.
On-board diagnostics reduce repair time and minimize expensive part-swapping.
Easy battery access is provided via the spring-assisted hood and quick release handle.
| Model | Load Capacity | Load Centre | Lift Height | Turning Radius | Battery Capacity | Weight |
| --- | --- | --- | --- | --- | --- | --- |
| E80XN | 4000kg | 500mm | 5550mm | 2165mm | 36V / 2300Ah - 48V / 1800Ah - 80V / 1000Ah(V/Ah) | 7217kg |
| E100XN | 5000kg | 500mm | 5740mm | 2341mm | 36V / 2300Ah - 48V / 1800Ah - 80V / 1000Ah(V/Ah) | 8112kg |
| E100XNS | 5000kg | 500mm | 5740mm | 2240mm | 36V / 2300Ah - 48V / 1800Ah - 80V / 1000Ah(V/Ah) | 8121kg |
| E120XN | 5500kg | 600mm | 5750mm | 2420mm | 36V / 2300Ah - 48V / 1800Ah - 80V / 1000Ah(V/Ah) | 8824kg |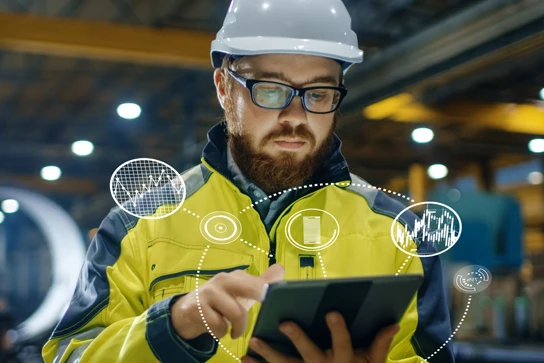 WIRELESS ASSET MANAGEMENT
HYSTER TRACKER
Hyster Tracker provides true wireless fleet management, can drive fleet efficiency, improves operator performance, reduces your carbon footprint and lowers your overall material handling costs.
Explore Hyster Tracker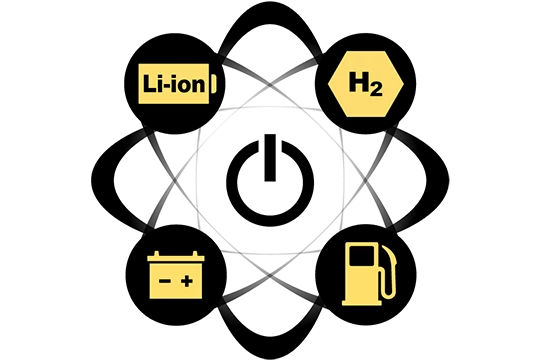 POWER YOUR POSSIBILITIES
HYSTER POWER MATCH
Not all power is the same. Learn how a better-matched power source could make a difference in your operations.
Pinpoint your power