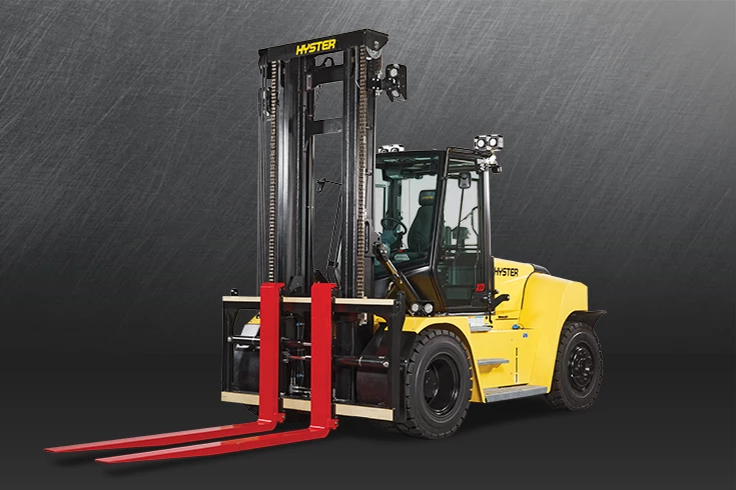 Heavy Duty Forklift Truck Pneumatic Tire
Big Trucks for Heavy-Duty Applications
Models

H280-330XD48, H360XD(S)36, H360XD(S)48, H400XD

Capacity

12701-18144kg
Heavy-duty forklifts for your harshest applications.
Robust design
Excellent visibility
Operator comfort
Low cost of ownership
Easily serviceable
Engineered for maximum dependability in the most demanding applications.
Robust design
The truck has been engineered for long load centers, wide loads and heavy duty-cycle conditions. Oversized and reinforced mast channels, rollers, stub shafts and chain anchors cater to heavy duty applications. A special purpose-built mast design for this truck series has been developed from the ground up featuring less mast deflection than comparable products with overhead tilt.
The steer axle is designed for longer life, providing an adjustable outside turning radius which reduces stress on the axles and improves tire life by mitigating tire scrubbing.
Excellent visibility
Open carriage design, mast chains mounted on the outside of the mast low cowl and increased space between mast channels and valve block location enable enhanced forward view of fork tips at travel and load height.
Curved, scratch resistant, tempered glass front and rear windshields, FOPS certified armored glass top window and one piece steel-framed glass doors provide operators with excellent all-around visibility. On the exterior, sloping counterweights enhance visibility of steer tires for improved maneuverability and reduced tire gouging.
Operator comfort
The ergonomically designed high visibility cab puts greater productivity within easy reach. Equipped with an armored glass top window, curved front and rear windows and steel doors with tempered glass, the operator cab provides excellent all-around visibility. Inside the cab there is more space with the largest entry area in the industry, more control with a full-color screen displaying performance data at the operator's fingertips and more comfort with an exclusive lateral sliding seat, adjustable steering column and foot pedal, plus ergonomic controls.
Low cost of ownership
Fuel consumption is a key driver of the total cost of ownership for heavy duty lift trucks. Hyster high capacity lift trucks are engineered with integrated powertrain system and on-demand hydraulics to deliver low fuel consumption with high levels of productivity.
The engine design produces more power and torque using XPI high-pressure, common-rail fuel injection and variable geometry turbochargers. Advanced controls enable the engine to provide peak performance and operating efficiency while delivering great fuel economy and durability.
Easily serviceable
Hyster forklifts are designed with the service technician in mind. Gull-wing hoods provide quick access to key components, and daily checks don't require tilting the cab. A tilting cab provides easy access to hydraulic components in seconds. Galvanized, broad, slip-resistant running boards foster quick daily checks, while a large access bay enables easy radiator cleaning. A hydraulic sight gauge makes for at-a-glance fluid level checks.
| Model | Load Capacity | Load Centre | Lift Height | Turning Radius | Overall Width | Weight | Engine | Transmission |
| --- | --- | --- | --- | --- | --- | --- | --- | --- |
| H360XD36 | 16329kg | 914mm | 3984mm | 5184mm | 2540mm | 20926kg | Cummins QSB 6.7L Diesel | ZF WG161 |
| H400XD | 18144kg | 610mm | 3984mm | 4847mm | 2540mm | 20817kg | Cummins QSB 6.7L Diesel | ZF WG161 |
| H360XD48 | 16329kg | 1219mm | 3984mm | 5184mm | 2540mm | 22601kg | Cummins QSB 6.7L Diesel | ZF WG161 |
| H280XD48 | 12701kg | 1219mm | 3750mm | 4948mm | 2540mm | 1942kg | Cummins QSB 6.7L Diesel | ZF WG161 |
| H360XDS36 | 16329kg | 914mm | 3984mm | 4874mm | 2540mm | 21574kg | Cummins QSB 6.7L Diesel | ZF WG161 |
| H330XD48 | 14969kg | 1219mm | 3984mm | 4874mm | 2540mm | 22273kg | Cummins QSB 6.7L Diesel | ZF WG161 |
| H360XDS48 | 16329kg | 1219mm | 3984mm | 4874mm | 2540mm | 23381kg | Cummins QSB 6.7L Diesel | ZF WG161 |
Our dealers are our most important partners in helping you
We would not be where we are today without one of the most professional dealer networks in the industry. We work hard to design and manufacture the best lift trucks, but it is our stellar dealers that bring it all together for you.
Dealers help at every step of the process
Understanding your specific lift truck applications
Recommending special features to improve your productivity
Configuring the proper quotation
Helping with financing options when required
Prepping your truck for delivery after it leaves our factory
Arranging for operator training
Providing planned maintenance on your trucks
Supporting National Accounts management
Providing fleet management services, if needed
Providing emergency service and parts
Providing rental trucks at short notice
Helping determine exactly when to purchase new lift trucks
Introducing the XD series cab for Hyster Big Trucks
Reimagined design that maximizes operator comfort and uptime.
Climb Inside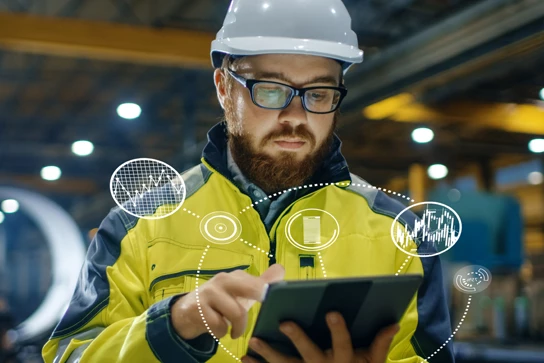 WIRELESS ASSET MANAGEMENT
HYSTER TRACKER
Hyster Tracker provides true wireless fleet management, can drive fleet efficiency, improves operator performance, reduces your carbon footprint and lowers your overall material handling costs.
Explore Hyster Tracker
Watch Hyster Tracker Video