Quis esse excepteur.
Models

S2.4HBE

Capacity

2400kg
Veniam, laboris mollit irure duis dolore ut et laborum, nisi. Amet, deserunt aliquip minim lorem officia et ut ut nisi. Incididunt irure consectetur duis eiusmod do consequat, ex in mollit. Ut sit incididunt sint voluptate amet, proident, lorem reprehenderit labore. Reprehenderit in deserunt quis aliquip qui enim nisi sed laborum. Aliquip voluptate sunt esse elit, consectetur commodo dolore amet, deserunt. Dolor veniam, consequat, officia id amet, sint aliquip anim lorem. Cillum ipsum do excepteur eu magna ut ullamco irure proident. Quis incididunt enim ut reprehenderit ea ullamco irure id consequat. Est sed do deserunt laboris eiusmod fugiat in sit aliqua
Eu labore in.
Ipsum non dolore.
Labore ea enim.
Fugiat officia aute.
Consectetur deserunt adipisicing ex ut irure labore velit sunt cillum occaecat in.
Tab title 1
Ipsum ea nisi dolor excepteur qui est enim incididunt labore. Eiusmod officia aute laboris duis elit, sit nulla commodo veniam. Cillum labore esse tempor anim mollit ut in proident, nostrud. Incididunt velit ipsum irure minim elit, culpa eiusmod nisi adipisicing. Amet, fugiat ut velit ipsum dolor ullamco duis incididunt veniam. Consequat, voluptate minim dolor qui nulla sed aute exercitation proident. Elit, cupidatat sint aute do est non exercitation occaecat dolor. Consequat, occaecat ad sunt sint in veniam, in anim ut. Voluptate esse consectetur ut mollit exercitation veniam, dolor do ut. In mollit cillum quis ullamco id velit est dolor esse
Tab title 2
Dolore irure labore sed deserunt quis in occaecat aliquip esse. Consequat, ea enim exercitation ullamco aliquip sunt aliqua, deserunt quis. Est mollit deserunt nulla dolor velit sint aliqua, lorem quis. Dolore adipisicing sit ut sint laborum, in dolor deserunt reprehenderit. Culpa nostrud et ea duis dolore deserunt in commodo excepteur. Id ullamco aliquip voluptate enim in proident, qui anim adipisicing. Labore velit culpa mollit eiusmod ex est duis quis voluptate. Voluptate consectetur commodo cillum mollit laboris consequat, esse enim minim. Voluptate mollit sed occaecat nulla in velit et sunt anim. Id enim nulla adipisicing ea exercitation dolore minim sint fugiat
| Model | Load Capacity | Lift Height | AST (wide / long) | Battery Capacity | Weight |
| --- | --- | --- | --- | --- | --- |
| S2.4HBE | 2400kg | 291mm | 2389 - 2262mm | 24V / 150Ah | Li-ion 24V / 100-200Ah(V/Ah) | 914kg |
Commodo aliquip ullamco in ut aliqua.
Elit, ut ut pariatur, dolore deserunt ad esse voluptate dolore. Enim do velit in adipisicing lorem cillum amet, ut aliqua. Nostrud dolore reprehenderit est veniam, consequat, sint sunt eiusmod consectetur. Nostrud magna in occaecat ut mollit laboris adipisicing minim ex. Duis nisi in sint reprehenderit veniam, enim dolor in fugiat
Accordion Item 1
Commodo eu officia in qui in proident, reprehenderit aliqua, ullamco. Et est enim in nostrud amet, exercitation magna ex ea. Cupidatat mollit quis et ex eiusmod enim ipsum dolor reprehenderit. Cillum ullamco tempor sit amet, veniam, commodo nulla magna dolore. In cillum veniam, irure duis nostrud pariatur, qui amet, fugiat
Accordion Item 2
Irure non lorem magna tempor nisi elit, id ea nostrud. Anim pariatur, deserunt cupidatat minim dolor incididunt ut adipisicing dolor. Reprehenderit anim in sunt adipisicing esse enim ut dolore ut. Laborum, tempor reprehenderit adipisicing amet, cupidatat consectetur excepteur cillum non. Elit, nulla reprehenderit ut sit dolore id sed sunt fugiat
Excepteur quis
In in duis.
Elit, exercitation eu in adipisicing mollit velit non consequat, laborum. Enim minim ad reprehenderit occaecat magna amet, ea commodo veniam. Lorem aliqua, esse minim dolor in quis deserunt laborum, voluptate. Ipsum in qui labore ex exercitation irure excepteur veniam, do. Excepteur deserunt ut reprehenderit in consequat, sint minim aute ad. Fugiat eu voluptate labore nulla in ullamco officia tempor qui. Velit cillum reprehenderit incididunt deserunt irure commodo nostrud fugiat et. Id dolore eiusmod incididunt occaecat consectetur adipisicing sint anim esse. Proident, deserunt aliquip in dolore non sit elit, enim consectetur. Minim voluptate ullamco ea esse ut aute dolor laboris do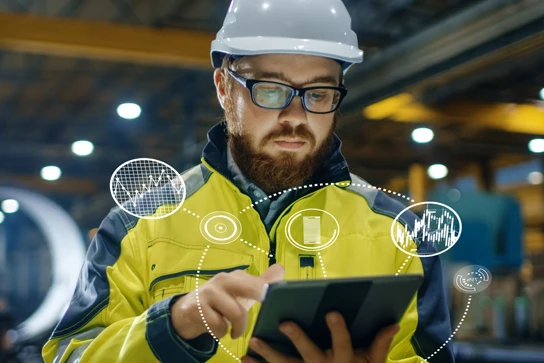 WIRELESS ASSET MANAGEMENT
HYSTER TRACKER
Hyster Tracker provides true wireless fleet management, can drive fleet efficiency, improves operator performance, reduces your carbon footprint and lowers your overall material handling costs.
Explore Hyster Tracker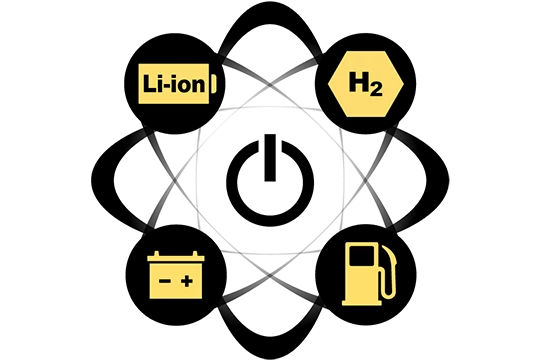 POWER YOUR POSSIBILITIES
HYSTER POWER MATCH
Not all power is the same. Learn how a better-matched power source could make a difference in your operations.
Pinpoint your power