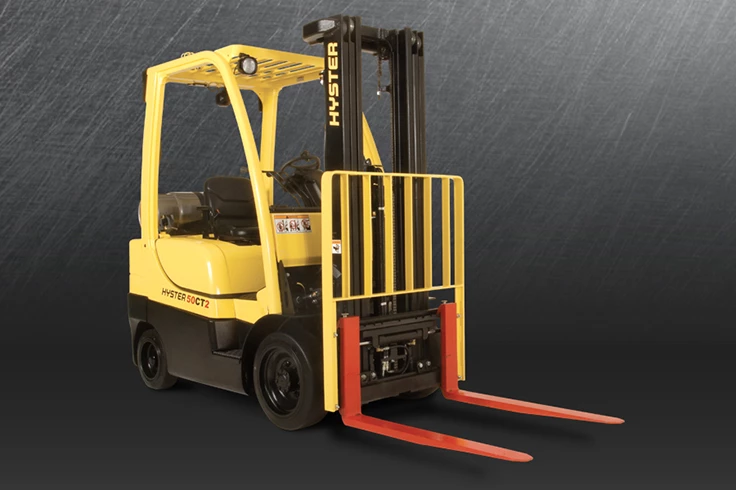 Internal Combustion Forklift Cushion Tire
THE "EVERYDAY" LIFT TRUCK
Models

S40-50CT2

Capacity

1814-2267kg
The CT2 forklift can be your everyday workhorse due to its versatility and innovative features.
Low cost of operation
Efficient and productive
Easy to service
Operator comfort
Made to work hard, and smart
Low cost of operation
Optimized for your demanding 5000 lb. applications, the CT2 forklift doesn't carry the added weight of components that are designed for heavier capacity trucks. This weight optimization, coupled with a solid performing powertrain and our electronically controlled powershift transmission, make this truck a spirited performer.
The CT2 forklift provides excellent balance of fuel consumption and productivity, as well as outstanding value and impressive savings.
Utilizing a documented industry standard test cycle, the CT2 model used less fuel than the major competition. This translates into lower costs and an improvement to your bottom line.
Efficient and productive
Hyster® Variable Power Technology™ provides adjustable performance mode that offer the flexibility to maximize fuel economy or productivity to match application needs. With two selectable performance modes, the CT2 series can be tailored to achieve a balance of enhanced performance and superior fuel economy, or to maximize productivity during peak business periods when moving more loads is integral to the success of your operation.
Easy to service
You haven't fully tested the CT2 series until you've serviced it for the first time. That's when the "cowl-to-counterweight" access and one-piece floorplate reveal other engineering advantages made to keep your truck running smoothly. Configured so you don't have to remove the LP tank to open the hood, the CT2 lift truck is easy to service, so you can get back to being productive. And when needed, your Hyster dealer is ready with fast, cost-efficient support.
Operator comfort
The operator compartment features a low step height, ample foot room and a fully adjustable seat and steering column. Vibrations are minimal, due to the isolated powertrain. The Hyster CT2 series has been designed with a low-profile counterweight and LP tank mount which can lessen operator fatigue in operations that require significant rearward travel.
| Model | Load Capacity | Load Centre | Lift Height | Turning Radius | Overall Width | Weight | Engine | Transmission |
| --- | --- | --- | --- | --- | --- | --- | --- | --- |
| S40CT2 | 1814kg | 600mm | 5486mm | 2062mm | 42mm | 7616kg | PSI 2.4L LPG | Electronic Powershift 1-speed |
| S50CT2 | 2267kg | 600mm | 5486mm | 2062mm | 42mm | 7928kg | PSI 2.4L LPG | Electronic Powershift 1-speed |
Excepteur quis
In in duis.
Elit, exercitation eu in adipisicing mollit velit non consequat, laborum. Enim minim ad reprehenderit occaecat magna amet, ea commodo veniam. Lorem aliqua, esse minim dolor in quis deserunt laborum, voluptate. Ipsum in qui labore ex exercitation irure excepteur veniam, do. Excepteur deserunt ut reprehenderit in consequat, sint minim aute ad. Fugiat eu voluptate labore nulla in ullamco officia tempor qui. Velit cillum reprehenderit incididunt deserunt irure commodo nostrud fugiat et. Id dolore eiusmod incididunt occaecat consectetur adipisicing sint anim esse. Proident, deserunt aliquip in dolore non sit elit, enim consectetur. Minim voluptate ullamco ea esse ut aute dolor laboris do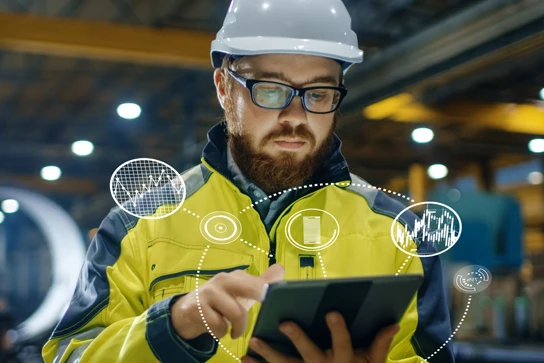 WIRELESS ASSET MANAGEMENT
HYSTER TRACKER
Hyster Tracker provides true wireless fleet management, can drive fleet efficiency, improves operator performance, reduces your carbon footprint and lowers your overall material handling costs.
Explore Hyster Tracker