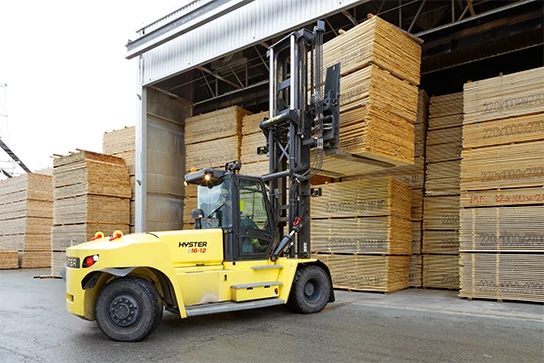 Load variation
Loose logs, raw and finished wood products vary significantly in type, shape, size and weight presenting particular handling challenges.
Handling load variety with minimum risk of damage.
Power pile slope carriage offer increased tilting capability of +/-4°
Simultaneous fork positioning to help stabilise loose loads.
Levelling forks offer a height adjustment of +/-100mm.
A wide range of attachments help combat rough terrain and stability issues. A capable truck with the right configuration and correct front-end attachment is the solution.
Discover Hyster products