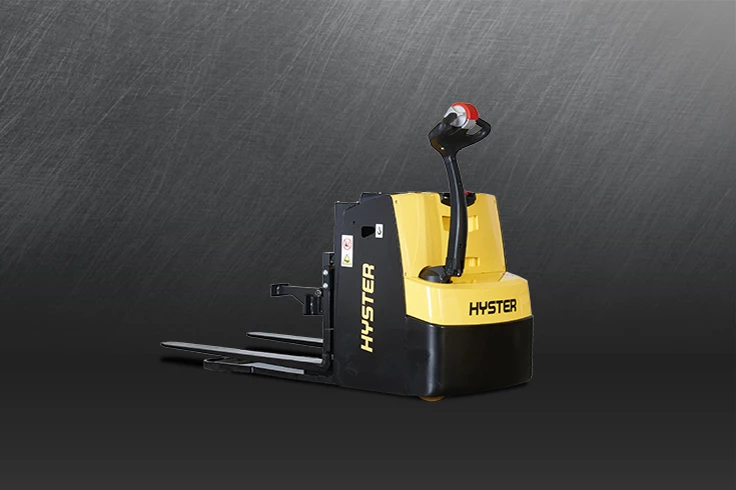 MEDIUM TO HEAVY-DUTY APPLICATIONS
Models

S2.4HBE

Capacity

2400kg
Designed for battery exchange of the entire Hyster range of electric counterbalance trucks.
Creep-speed button
Ergonomic tiller arm
High-performance motor
Adjustable forks
Efficient servicing
The tough teammate
The S2.4HBE provides precise alignment of the battery before insertion into the counterbalance truck.

The spring-assisted tiller arm is mounted onto the drive unit and the low anchor point ensures minimum steering effort.
Creep-speed button
The creep button located under the tiller head allows for precise alignment of the battery before insertion in to truck.
Ergonomic tiller arm
The tiller head features an ergonomic shaped handle with angled grips and the large butterfly buttons that control the direction, travel speed, electromagnetic brake, lift and lower buttons can be operated with either hand.
High-performance motor
The powerful 1kW SEM traction motor, delvers an excellent response to operating commands and maintains sufficient torque in a variety of situations.
Adjustable forks
The battery stops are adjustable for different sizes of battery.
For 24V and 48V batteries, the battery stops should be applied to position the battery on the forks - the right distance from the fork tips, so the battery can be positioned in the truck correctly.
80V batteries do not require to have the stops applied when replacing the battery.
Efficient servicing
Quick remove covers make servicing easy, while the service interval for hydraulic oil and filter change is 3000 hours.
| Model | Load Capacity | Lift Height | AST (wide / long) | Battery Capacity | Weight |
| --- | --- | --- | --- | --- | --- |
| S2.4HBE | 2400kg | 291mm | 2389 - 2262mm | 24V / 150Ah | Li-ion 24V / 100-200Ah(V/Ah) | 914kg |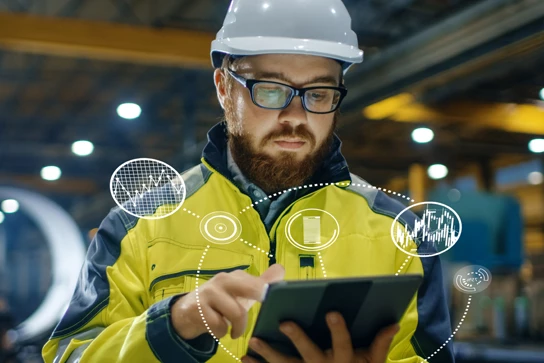 WIRELESS ASSET MANAGEMENT
HYSTER TRACKER
Hyster Tracker provides true wireless fleet management, drives fleet efficiency, improves operator performance, reduces your carbon footprint and lowers your overall material handling costs.
Explore Hyster Tracker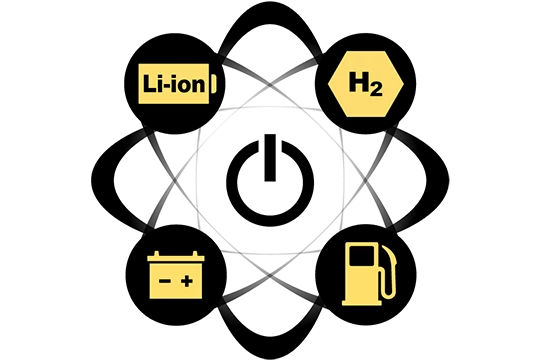 POWER YOUR POSSIBILITIES
HYSTER POWER MATCH
Not all power is the same. Learn how a better-matched power source could make a difference in your operations.
Pinpoint your power
The truck is only part of the solution
Hyster knows that a tough truck, is even better when it comes with a strong partner to meet your unique needs.