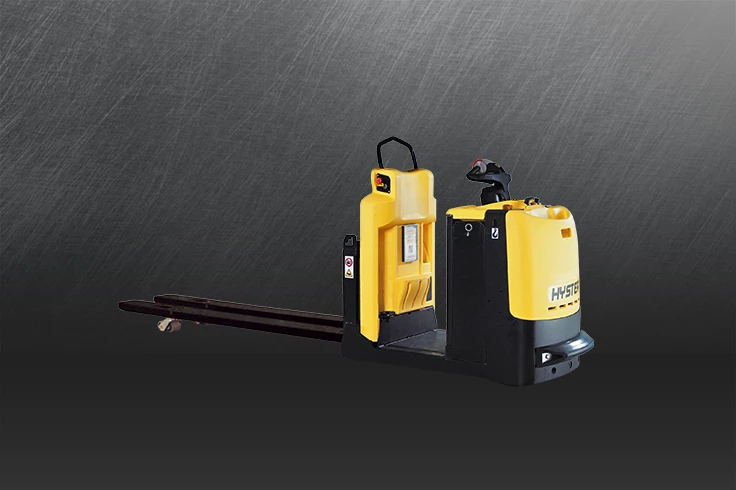 LIGHT TO MEDIUM-DUTY APPLICATIONS
Models

LO2.0-2.5, LO1.0F, LO2.0S

Capacity

1000-2500kg
Ever reliable, ever popular, Hyster® low level order pickers deliver high standards and lower operation costs.
Reliable and efficient
Durable design
Reduced travel time
Operator-friendly
Minimised downtime
A NEW LEVEL OF INNOVATION
Designed for time sensitive low-level order picking, this tough and cost-efficient range ensures customer orders can be fulfilled quickly and reliably shift after shift.

With fixed or rising platform options for ground or second level picking, these order pickers are ideal for horizontal transport activities such as cross-docking and load shuttling.

Reliable and efficient
CAN bus technology provides reduced wiring complexity and easy access to components.
The truck's solid frame construction also ensures long-term reliability and durability.
AC traction and DC pump motors provide enhanced energy efficiency.
Adjustable performance settings also allow the truck to be tailored to the specific needs of the application.
Durable design
The solid frame construction and reliable components ensure long-term reliability and durability.
The sturdy wrap around bumper plate protects the truck against impacts and damage and minimises repair costs.
The robust pull road design on the load wheel axle ensures long term reliability and all of the electronics including the AC traction motor, sealed combi-controller (with IP65 rating), sealed electrical connectors and hall effect sensors and switches are all protected and enclosed ensuring excellent reliability and reduced servicing costs for maximum productivity.
Reduced travel time
The Powerful 2.6kW AC drives motor with high performance acceleration, braking and travel speed feature high thermal capacity for stop and go operations.
A maximum travel speed of 13 km/h without load (optional) reduces travelling time on long runs between docking and picking areas.
A large battery capacity also makes the truck ideal for dual shift operations.
Acceleration, travel and braking speeds can be adjusted to the particular needs of the application via the console by a service engineer.
For the operator, effortless electrical steering and automatic speed reduction on cornering ensures excellent control and high productivity.
Operator-friendly
Scooter control and electric steering reduces the arm movement required to change direction, keeping the driver within the truck footprint at all times. This provides added protection and reduces operator fatigue resulting in increased productivity.
The platform sensor, that detects when the operator is on board, covers the entire platform floor, which along with the high, soft touch, back rest, allow operators to locate the most comfortable driving position.
A wide and long operator platform provides increased comfort and allows easier pass through to optimise picking on both sides.
Whilst the foot-controlled lifting platform on the LLOP option facilitates up to second level picking and limits the amount of reaching the operator has to do from rack to pallet, reducing operator fatigue.
Minimised downtime
The truck's low maintenance AC traction motor with built-in thermal protection is fully enclosed for protection against damage and debris, minimising service downtime.
CANbus system and diagnostic control is monitored via the console or a single plug-point plus fault codes can be displayed on the console for easy service identification.
A one-piece hood provides easy access to key components and the AC motor cover is easily removed by two screws to provide full access to all the main components.
| Model | Load Capacity | Lift Height | Platform Height | AST (wide / long) | Battery Capacity | Weight |
| --- | --- | --- | --- | --- | --- | --- |
| LO1.0F | 1000kg | 690mm | - / 980mm | 2859mm | 24V / 465Ah(V/Ah) | 1045 / 1190kg |
| LO2.0S | 2000kg | 120mm | - / 980 / 1500mm | 4062mm | 24V / 465Ah(V/Ah) | 1220 / 1365kg |
| LO2.0 | 2000kg | 120mm | - / 980 / 1500mm | 4008mm | 24V / 465Ah(V/Ah) | 1050 / 1195 / 1225kg |
| LO2.5 (robot) | 2500kg | 120mm | | 5190 / 5162mm | 24V / 620Ah(V/Ah) | 1221kg |
| LO2.5 | 2500kg | 120mm | - / 980 / 1500mm | 4153mm | 24V / 620Ah(V/Ah) | 1165 / 1310 / 1340kg |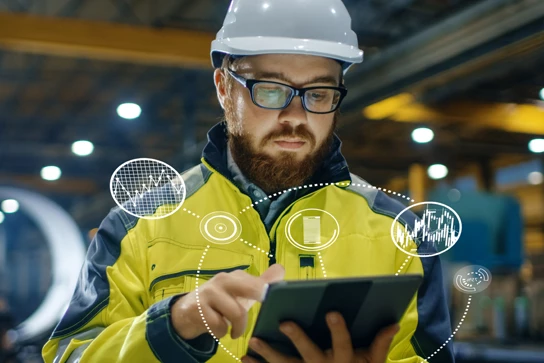 WIRELESS ASSET MANAGEMENT
HYSTER TRACKER
Hyster Tracker provides true wireless fleet management, drives fleet efficiency, improves operator performance, reduces your carbon footprint and lowers your overall material handling costs.
Explore Hyster Tracker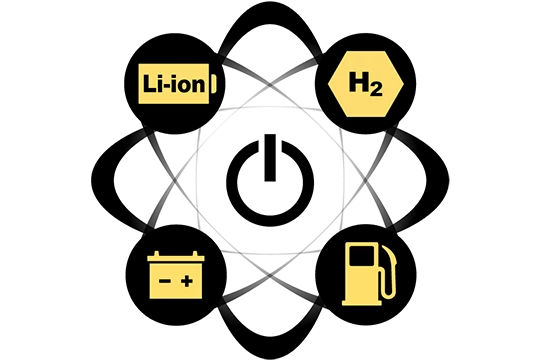 POWER YOUR POSSIBILITIES
HYSTER POWER MATCH
Not all power is the same. Learn how a better-matched power source could make a difference in your operations.
Pinpoint your power
The truck is only part of the solution
Hyster knows that a tough truck, is even better when it comes with a strong partner to meet your unique needs.