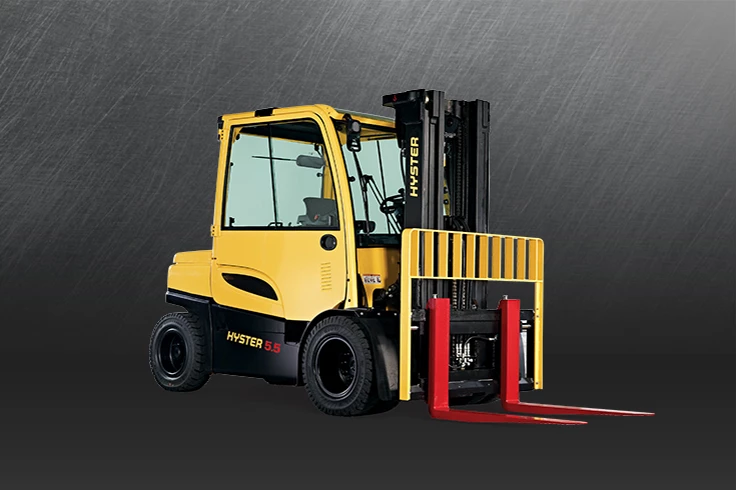 4 Wheel Electric Forklift Truck Pneumatic Tyre
HEAVY-DUTY APPLICATIONS
Models

J4.0-5.5XN

Capacity

4000-5500kg
Tough, powerful, high capacity electric fork lift trucks with a low cost of operation
Strong construction and proven components
Industry-leading speeds
AC traction motors
Vehicle System Manager (VSM)
Long service life
An electric truck with ICE-like performance.
These powerful four-wheel electric counterbalanced trucks deliver excellent manoeuvrability and a low cost of operation through customisable performance settings. This results in a perfect balance between energy efficiency and performance.

Designed to operate both indoors and outdoors, this tough electric truck delivers ICE-like performance combined with low energy consumption for metal, timber, beverage, bottling, paper, pulp and automotive industries.
Strong construction and proven components
The truck's robust and highly rigid construction includes a heavy-duty mast and axle for excellent load handling and designed to handle loads found in tough indoor or outdoor applications.
Proven components enable long term reliability and durability with VSM (Vehicle system manager), O-ring face seal fittings, AC motors, sealed electrical connectors, Hall effect sensors, Solid state encoders.
Industry-leading speeds
The truck is designed for heavy duty usage with superb residual capacity and Heavy Duty Class IV carriage and side shift allowing operators to be more productive through confident load handling.
High performance setting offers the ultimate in eBalance. The truck also offers the fastest travel speeds in the industry (21km/h unladen) to match ICE truck performance with an impressive maximum laden lift speed of 0.44m/s.
AC traction motors
The Dual 10 kW AC front-wheel traction motors provide smooth acceleration, fast travel and rapid direction changes.
Combined with regenerative braking and a powerful hoist motor this truck delivers powerful handling capabilities in the most demanding of applications.
A Zero Turning Radius steer axle and dual AC drive motor provide combine with compact dimensions to enable excellent maneuverability in narrow aisles where space can be restricted.
The driver can turn the truck on the spot and operate with the 4 tonne model in aisle stacking widths that can be as small as 4,161mm.
Tab tiVehicle System Manager (VSM)tle 4
The VSM monitors the operation of the forklift truck and helps to protect the key components, while adjusting the performance settings to meet the application specific requirements.
Long service life
Virtually maintenance-free components such as the truck's AC motors mean a full service check isn't required until 1,000 hours of use.
VSM and CANbus technology provide faster troubleshooting and resolution of issue.
A standard warranty of 2000 hours or one year and power train warranty of 4000 hours or two years. A programmable maintenance reminder provides further peace of mind.
| Model | Load Capacity | Load Centre | Lift Height | Turning Radius | Battery Capacity |
| --- | --- | --- | --- | --- | --- |
| J4.0XN | 4000kg | 500mm | 6000mm | 2411mm | 80V / 840-930Ah(V/Ah) |
| J4.5XN | 4500kg | 500mm | 5735mm | 2411mm | 80V / 840-930Ah(V/Ah) |
| J5.0XN | 5000kg | 500mm | 5735mm | 2411mm | 80V / 840-930Ah(V/Ah) |
| J5.0XN6 | 5000kg | 600mm | 5290mm | 2573mm | 80V / 840-930Ah(V/Ah) |
| J5.5XN6 | 5500kg | 600mm | 5290mm | 2573mm | 80V / 840-930Ah(V/Ah) |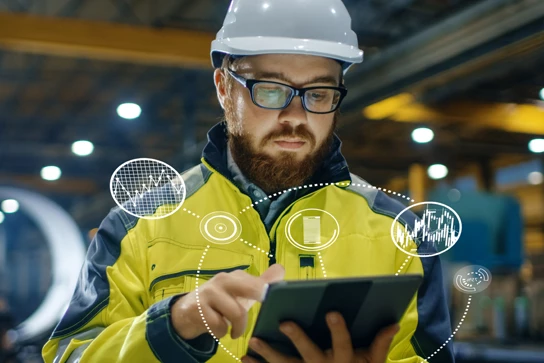 WIRELESS ASSET MANAGEMENT
HYSTER TRACKER
Hyster Tracker provides true wireless fleet management, drives fleet efficiency, improves operator performance, reduces your carbon footprint and lowers your overall material handling costs.
Explore Hyster Tracker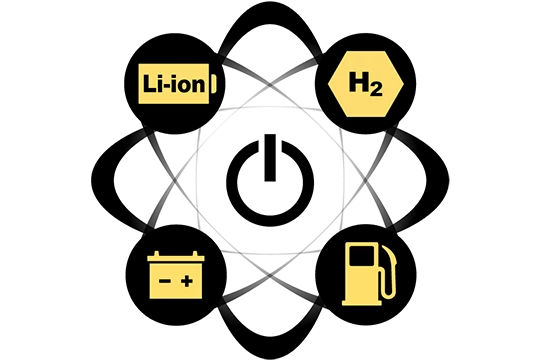 POWER YOUR POSSIBILITIES
HYSTER POWER MATCH
Not all power is the same. Learn how a better-matched power source could make a difference in your operations.
Pinpoint your power
The truck is only part of the solution
Hyster knows that a tough truck, is even better when it comes with a strong partner to meet your unique needs.