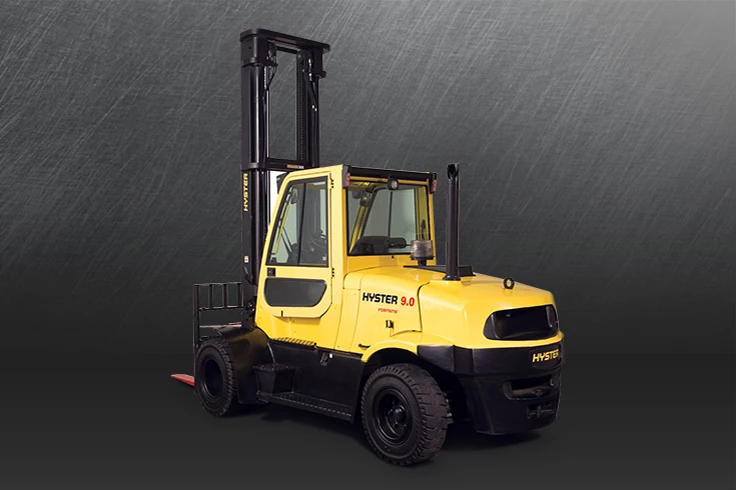 Internal combustion Forklift Pneumatic Tyre
HEAVY-DUTY APPLICATIONS
Models

H8.0-9.0FT

Capacity

8000-9000kg
Compact strength and proven performance for applications where size matters.
Efficient engine
DuraMatch™ 3 transmission
Low emissions
Ergonomic cab
Efficient servicing
Outstanding reliability and low cost of operation
This series of forklift trucks represents a powerful, compact materials handling solution for a wide range of applications that demand outstanding reliability and a low cost of operation.

With diesel or LPG engines included within the series, these tough, dependable machines are available with Fortens, Fortens Advance and Fortens Advance+ configurations.
Efficient engine
The heavy duty industrial use engine comes with a cast iron cylinder block and no HT (high tension) wires, distributor caps or rotors. Super quick glow plugs allow the engine to start quickly and reliably under cold conditions, the cold start device delivering a cleaner exhaust by advancing the fuel injection timing based on water temperature. Whilst emissions have been reduced by controlling fuel injection timing according to engine load.
New performance optimisation developments are included such as cooling on demand, load sensing hydraulics (power on demand), RPM management and alternate engine idle speed to help further reduce the total fuel consumption in most applications.
ECO-eLo performance mode reduces energy consumption by up to 15% compared with previous generation engines and without compromising productivity.
DuraMatch™ 3 transmission
DuraMatch™ 3 transmission provides Auto Deceleration System (ADS) which automatically slows the truck when the accelerator pedal is released and brings the truck to a stop which helps to significantly extend brake life. In addition, this feature assists the driver to accurately position the truck in front of a load.
There are 10 ADS settings, programmable via the dash display by a service technician, which deliver different braking characteristics, from very gradual to aggressive, to suit the application.
The Pacesetter VSM™ controls the transmission to deliver smooth direction changes. The VSM reduces the throttle to slow the engine, initiates auto-deceleration to stop the truck, changes the transmission direction automatically and increases the throttle to accelerate the truck.
Low emissions
An active regenerating Diesel particulate filter significantly reduces the number of services interventions. DPF performance is constantly monitored and displayed on supplemental display at operator eye level.
Auto-Speed Hydraulics with Automatic Inching Control; when lifting a load, the engine speed is automatically increased to provide full hydraulic power.
The Pacesetter VSM™ maintains the current travel speed (or prevents travel) until operator steps on accelerator. No operator inching is required and productivity is increased by simplifying operator actions.
Ergonomic cab
Operator space is optimised, thanks to the modern overhead guard design and significantly expanded floor space.
The truck also has an easy to use three-point entry design with a step height of just 32.1cm.
The isolated operator compartment minimises the effect of powertrain vibration.
The adjustable armrest that accompanies the E-hydraulic TouchPoint™ mini-levers moves with the seat and telescopes forward.
The Rear grab handle with horn button facilitates reverse driving.
An infinitely adjustable steering column, 30 cm diameter steering wheel with spinner knob and full-suspension seat enhance driver comfort.
Efficient servicing
Service access to both sides of the engine compartment is via a gull-wing hood and a simplified layout of wiring and hydraulics offers greater access to components. This results in reduced service time for unscheduled repairs and regular maintenance.
Pacesetter VSM™ - the truck's industrial on-board computer, features a CANbus communications network. This system permits adjustment and optimisation of the truck's performance, in addition to monitoring key functions. It enables quick, easy diagnostics, minimizing repair downtime and unnecessary parts swapping.
Hassle-Free Hydraulic systems, featuring Leak-free O-ring face seal fittings reduce leaks for enhanced reliability. Non-mechanical, Hall-Effect sensors and switches have been fitted and are designed to outlast the life of the truck.
| Model | Model Designation | Load Capacity | Load Centre | Lift Height | Turning Radius | Overall Width | Weight | Engine | Transmission |
| --- | --- | --- | --- | --- | --- | --- | --- | --- | --- |
| H8.0FT-9 | Fortens Advance | 8000kg | 900mm | 6065mm | 3794mm | 2239mm | 12417kg | Kubota 3.8L Diesel / GM 5.7L LPG | DuraMatch™ 3, 3-speed |
| H9.0FT-6 | Fortens Advance | 9000kg | 600mm | 6065mm | 3794mm | 2239mm | 11956kg | Kubota 3.8L Diesel / GM 5.7L LPG | DuraMatch™ 3, 3-speed |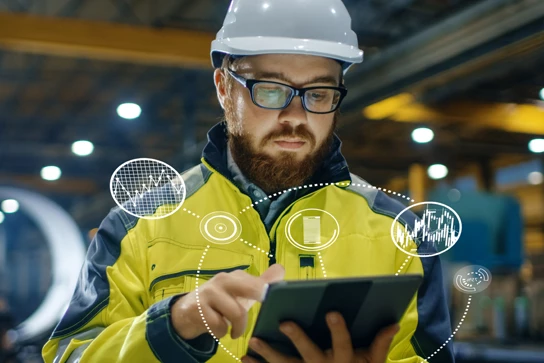 WIRELESS ASSET MANAGEMENT
HYSTER TRACKER
Hyster Tracker provides true wireless fleet management, drives fleet efficiency, improves operator performance, reduces your carbon footprint and lowers your overall material handling costs.
Explore Hyster Tracker
The truck is only part of the solution
Hyster knows that a tough truck, is even better when it comes with a strong partner to meet your unique needs.