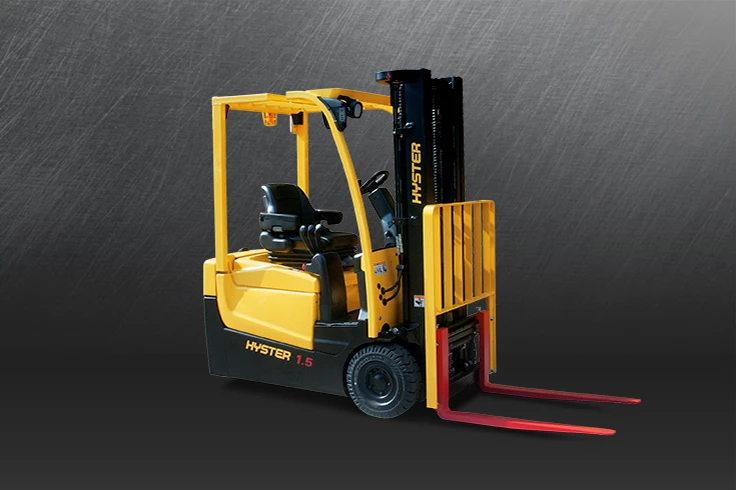 3 Wheel Rear Drive Electric Counterbalanced Forklift Truck
LIGHT TO MEDIUM-DUTY APPLICATIONS
Models

A1.3-1.5XNT

Capacity

1300-1500kg
Built to perform in confined spaces, the A1.3-1.5XNT delivers impressive power and reliability without breaking the bank thanks to its economic design.
Strong chassis construction
Efficient handling
Operator-friendly design
Low cost of ownership
Long service life
The most compact truck we offer in its class
This compact, 24V, rear-wheel drive forklift truck provides the economy, performance, manoeuvrability and reliability required in tight applications,

With both a low acquisition cost and low cost of operation, the A1.3-1.5XNT is an economy truck that delivers powerful results in tight warehouse operations, or when unloading containers and lorries.
Strong chassis construction
The truck's strong chassis construction provides excellent durability and stability, boosting driver confidence and enhancing productivity. A steel hood and durable side covers provide increased resistance to impact damage and general wear and tear.
Efficient handling
24V rear-wheel drive provides smooth acceleration and excellent travel, torque and lifting performance. This is combined with regenerative braking to deliver efficient load handling.
AC motor technology on traction and hoist allows the truck to work more reliably for longer periods, significantly reducing downtime. The tight, class-leading turning circle allows the 1250kg model to operate faster in aisle widths of just 3,053mm.
Operator-friendly design
The operator compartment features a standard full suspension seat with 80mm suspension travel. This helps provide unrivalled operator comfort and a smooth ride, delivering low vibration levels from 0.3-0.5m/s2, reducing the chance of back problems. A class leading low noise level of 59dB(A) reduces the stress on operators making them more productive for longer by ensuring that they are comfortable at all times.
Low cost of ownership
The truck intelligent design delivers the right balance (e-Balance) of performance, manoeuvrability and battery shift life, which is matched to the application, providing increased productivity at less cost.
The eLo (Energy-Low) performance setting reduces energy costs, delivering the lowest energy consumption of 3.9kWh/h (1.3t) and 4.0 kW/h (1.5t) on the VDI 2198 test (45 cycles).
Long service life
The VSM delivers diagnostic data to the dash display, enabling operators to anticipate maintenance needs and quickly carry out fault diagnosis.
Virtually maintenance-free components such as the truck's AC motors mean a full service check isn't required until 1,000 hours of use. The truck is fully serviceable without having to remove the battery, while the motor, pump, controller and oil tank are all easily accessible.
| Model | Load Capacity | Load Centre | Lift Height | Turning Radius | Battery Capacity | Weight |
| --- | --- | --- | --- | --- | --- | --- |
| A1.3XNT | 1300kg | 500mm | 5500mm | 1398mm | 24V / 735-875Ah(V/Ah) | 2700kg |
| A1.5XNT | 1300kg | 500mm | 5500mm | 1398mm | 24V / 735-875Ah(V/Ah) | 2905kg |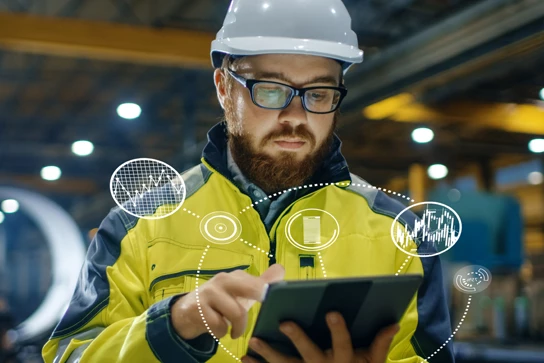 WIRELESS ASSET MANAGEMENT
HYSTER TRACKER
Hyster Tracker provides true wireless fleet management, drives fleet efficiency, improves operator performance, reduces your carbon footprint and lowers your overall material handling costs.
Explore Hyster Tracker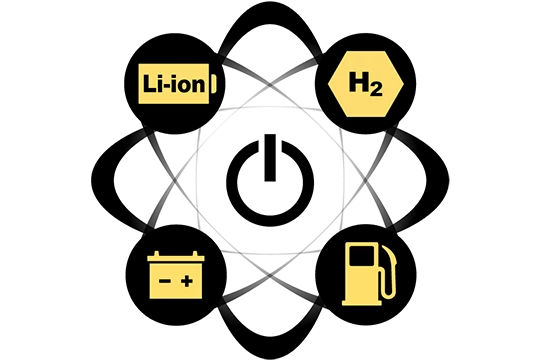 POWER YOUR POSSIBILITIES
HYSTER POWER MATCH
Not all power is the same. Learn how a better-matched power source could make a difference in your operations.
Pinpoint your power
The truck is only part of the solution
Hyster knows that a tough truck, is even better when it comes with a strong partner to meet your unique needs.