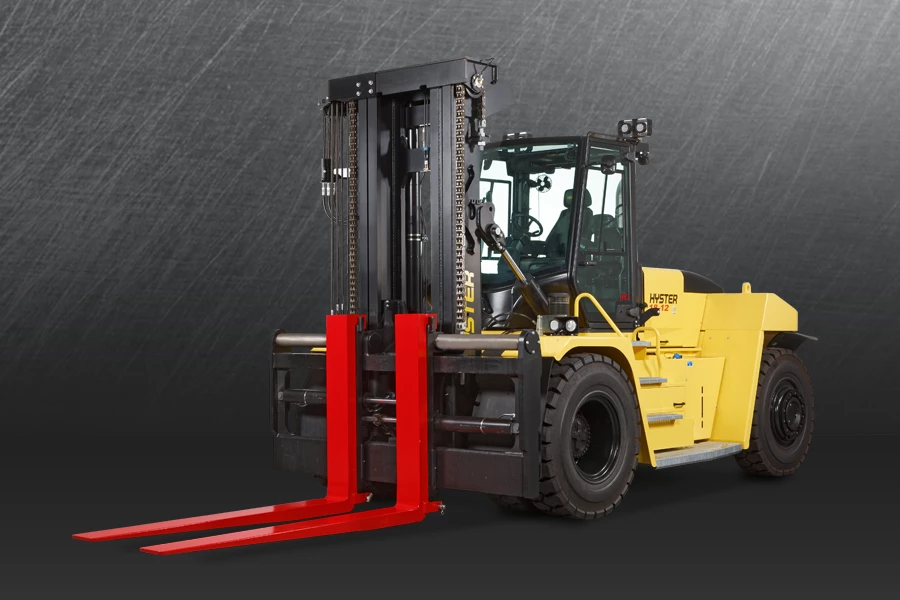 Heavy Duty Forklift Truck Pneumatic Tyre
HEAVY-DUTY APPLICATIONS
Models

H18-20XD

Capacity

18000-20000kg
Depend on the power of Hyster® heavy-duty forklift trucks
Compact wheelbase
Robust design
Energy-efficient
Ergonomic cab
Easily serviceable
Handle tight turns and heavy loads with ease.
Among the most compact machines available on the market in this capacity range, these heavy-duty forklift trucks are trusted for their reliability and strength around the world.

With fast travel, impressive lift speeds and a high-performance powertrain featuring engine and transmission protection systems, these trucks deliver maximum reliability and a low total cost of ownership.
Compact wheelbase
The ultra compact short wheelbase models are designed for applications where operating space is restricted. The compact 'S' (short) models feature a wheelbase of just 3.50m.
With fast travel and lift speeds, the high-performance power train features engine and transmission protection systems providing maximum reliability and low total cost of ownership.
Robust design
The mast, with robust mast channels, rollers, stub shafts and chain anchors, is designed to excel in heavy duty applications. The sturdy mast design for this truck series enables less mast deflections while offering a number of 2-stage mast options for a wide variety of applications in multiple industries.
Greaseable load rollers with roller bearings can provide years of dependable performance in the front end. Carriages are designed to have minimal capacity derate on sideshifting carriages, enabling the truck to provide close to full rated capacity under all operating conditions.
Available in short wheel base to deliver an optimum combination of compactness, nimbleness and agility for applications with space constraints requiring a tighter turning radius.
Excellent visibility
A low profile carriage enables a clear line of vision for an optimized view of fork tips. Forward visibility is uncluttered by the position of hydraulic valves, hoses or mast crossmembers with a clear view through the mast window. Canted hoses are arranged along the line of sight so the operator sees only one hose and has good visibility.
Curved, scratch resistant, tempered glass front and rear windshields, FOPS certified armored glass top window and one piece steel-framed glass doors provide operators with excellent all-around visibility. On the exterior, sloping counterweights enhance visibility of steer tires for improved maneuverability and reduced tire gouging.
Ergonomic cab
The ergonomically design high visibility cab puts greater productivity within easy reach. Equipped with an armoured glass top window, curved front and rear windows and steel doors with tempered glass, the new operator cab provides excellent all-around visibility.
Inside the cab there is more space with the largest entry area in the industry, more control with a full-colour screen displaying performance data at the operator's fingertips and more comfort with an exclusive lateral sliding seat, adjustable steering column and foot pedal, plus ergonomic controls.
Easily serviceable
Hyster forklifts are designed with the service technician in mind. Gull-wing hoods provide quick access to key components, and daily checks don't require tilting the cab.
A tilting cab provides easy access to hydraulic components in seconds.
Galvanized, broad, slip-resistant running boards foster quick daily checks, while a large access bay enables easy radiator cleaning. A hydraulic sight gauge makes for at-a-glance fluid level checks.
| Model | Load Capacity | Load Centre | Lift Height | Turning Radius | Overall Width | Weight | Engine | Transmission |
| --- | --- | --- | --- | --- | --- | --- | --- | --- |
| H18XDS9 | 18000kg | 900mm | 7000mm | 4934mm | 2923mm | 27669kg | MTU 7.7L Diesel | ZF - 5WG211 |
| H18XDS | 18000kg | 900mm | 7000mm | 5250mm | 2923mm | 27052kg | MTU 7.7L Diesel | ZF - 5WG211 |
| H20XD9 | 20000kg | 900mm | 7000mm | 5250mm | 2923mm | 28858kg | MTU 7.7L Diesel | ZF - 5WG211 |
| H20XDS9 | 20000kg | 900mm | 7000mm | 4934mm | 2923mm | 30030kg | MTU 7.7L Diesel | ZF - 5WG211 |
Introducing the XD series cab for Hyster Big Trucks
Reimagined design that maximises operator comfort and uptime.
Climb inside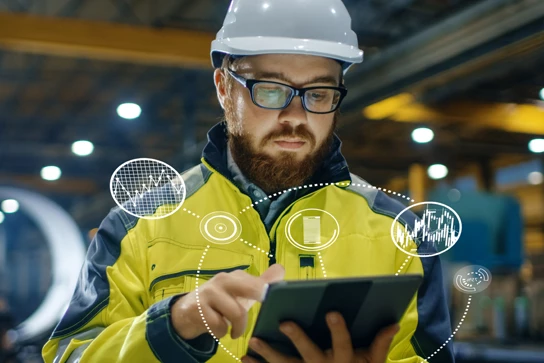 WIRELESS ASSET MANAGEMENT
HYSTER TRACKER
Hyster Tracker provides true wireless fleet management, drives fleet efficiency, improves operator performance, reduces your carbon footprint and lowers your overall material handling costs.
Explore Hyster Tracker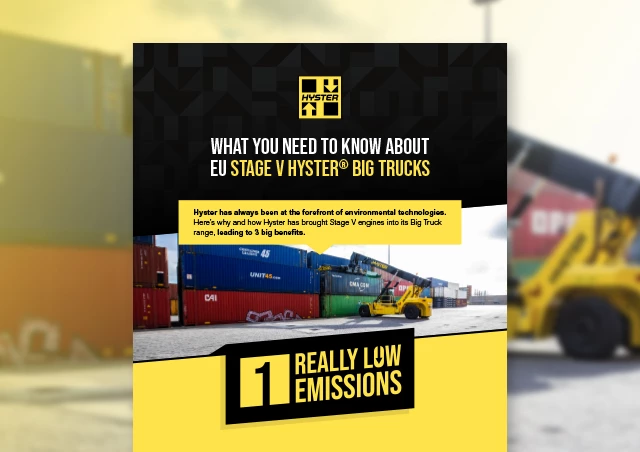 Stage V Engines for Big Trucks
WHAT YOU NEED TO KNOW ABOUT EU STAGE V HYSTER® BIG TRUCKS
Hyster has always been at the forefront of environmental technologies. Here's why and how Hyster has brought Stage V engines into its Big Truck range.
View infographic
Frequently asked questions
HVO: a step towards zero-emissions
Did you know Hyster Big trucks trucks and specified engines in the 2-3.5t range are able to run on HVO100 according EN15940? HVO is a cleaner fuel that offers up to 90% reduction in CO2 emissions. Helping the transition towards zero-emissions with internal combustion engines (ICE) that offer exceptional durability and consistent power delivery even in the most extreme environments.
Find out more
The truck is only part of the solution
Hyster knows that a tough truck, is even better when it comes with a strong partner to meet your unique needs.
Quality processes manufacturing
See how our high capacity forklift trucks, Empty Container Handlers, ReachStackers and Top Picks are built in our factory in Nijmegen, the Netherlands.
Watch Video