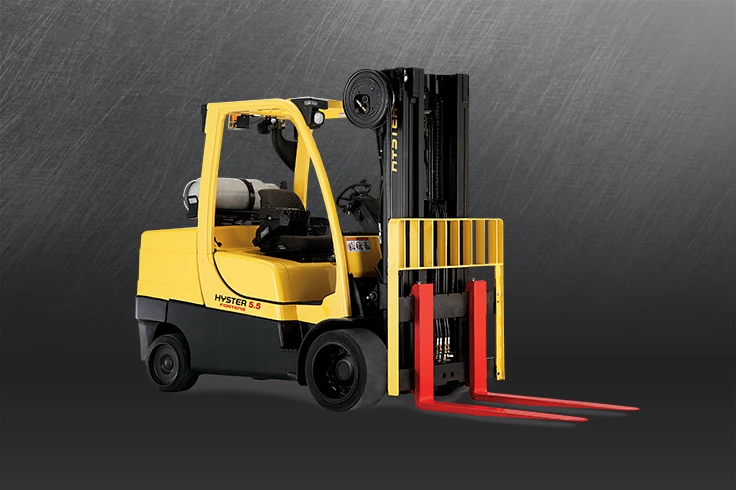 Internal combustion Forklift Cushion Tyre
HEAVY-DUTY APPLICATIONS
Models

S4.0-5.5 FT

Capacity

4000-5500kg
Designed for indoor use, the Fortens ® S4.0-5.5FT lift truck series is suited for applications such as paper manufacturing, industrial/commercial machinery and primary metal products.

Decreased downtime
Low cost of operation
Built for comfort
Enhanced productivity
Proven stability
Always up for a challenge
Decreased downtime
Industrial lift truck downtime results from problems with the powertrain, brakes, electrical system, cooling system or hydraulic system. Advanced design of the S4.0-5.5FT truck series helps to reduce that downtime.
Pacesetter VSM industrial onboard computer monitors and protects the powertrain to maximise uptime.
Strong transmission gears and shafts handle the most demanding duty cycle.
Electronic-controlled powershift transmission has state-of-the-art, strong clutch packs that provide longer life.
Heavy Duty Premium wet disc brakes provide excellent stopping power and extremely long service life. Brakes are completely sealed from water and dirt making them ready for tough environments.
Low cost of operation

The S4.0-5.5FT series is configured to provide improved efficiency, while enhancing reliability and superior serviceability to reduce your operating costs.
The Kubota 3.8L spark-ignited LPG engine lowers the operating cost per load moved yet delivers excellent productivity.
Auto Deceleration System extends brake life by automatically slowing the truck when the accelerator pedal is released.
Optional on-demand hydraulic system manages oil flow, supplying the right amount of oil as needed, thereby reducing fuel consumption.
Controlled power reversal feature virtually eliminates tire spin, thereby increasing tire life.
Built for comfort
The S4.0-5.5FT series features an ergonomically designed operator compartment that enhances overall comfort and productivity.
Low noise level at operator ear lessens driver fatigue.
Isolated drivetrain minimises the effect of powertrain vibration and road-born shocks.
Adjustable steer column and optional full suspension seat assures the right fit.
Easy-to-use 3-point entry design of operator compartment uses a large molded hand grip and open non-slip step with a low step height to minimize muscle/joint strain during entry/exit.
Swing-out bracket simplifies changeout.
Optional EZXchange bracket minimizes arm and back strain for easier changeouts.
Increased shoulder clearance gives operators greater foot room.
Enhanced productivity
Productivity means moving more loads in less time with less cost. The S4.0-5.5FT series helps to increase productivity through performance, operator comfort and control, service time and dependability.
Hyster® Variable Power Technology™ provides adjustable performance modes that allow customers to maximize productivity or fuel economy.
Optional load-sensing on-demand hydraulic system introduces a smarter way to meet the truck's hydraulic load demands.
Featuring Variable Displacement Pump (VDP) technology, the pump produces oil flow only when needed. The system minimizes the amount of engine power required, resulting in greater fuel economy.
Pacesetter VSM manages all vehicle systems to optimize performance and significantly increase overall reliability and enhance diagnostic capabilities for maximum uptime.
Proven stability
Our patented Hyster Stability System (HSS®) is built into the fundamental design of every truck—it's not "added on" like other manufacturers—to allow for articulation on uneven surfaces and to minimize truck lean for enhanced lateral stability.
| Model | Load Capacity | Load Centre | Lift Height | Turning Radius | Overall Width | Weight | Engine | Transmission |
| --- | --- | --- | --- | --- | --- | --- | --- | --- |
| S4.0FT | 4000kg | 500mm | 5300mm | 2298mm | 1170 / 1270mm | 5795kg | Kubota 3.8L LPG | DuraMatch™ 1-speed / DuraMatch™ 2, 2-speed |
| S4.5FT | 4500kg | 500mm | 5300mm | 2447mm | 1320 / 1420mm | 6977kg | Kubota 3.8L LPG | DuraMatch™ 1-speed / DuraMatch™ 2, 2-speed |
| S5.0FT | 5000kg | 500mm | 5300mm | 2534mm | 1320 / 1420mm | 7595kg | Kubota 3.8L LPG | DuraMatch™ 1-speed / DuraMatch™ 2, 2-speed |
| S5.5FTS | 5500kg | 500mm | 5300mm | 2375mm | 1320 / 1420mm | 7618kg | Kubota 3.8L LPG | DuraMatch™ 1-speed / DuraMatch™ 2, 2-speed |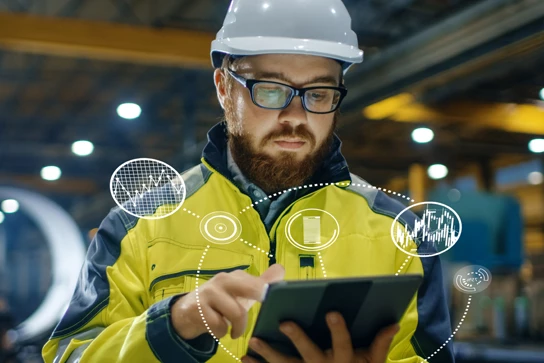 WIRELESS ASSET MANAGEMENT
HYSTER TRACKER
Hyster Tracker provides true wireless fleet management, drives fleet efficiency, improves operator performance, reduces your carbon footprint and lowers your overall material handling costs.
Explore Hyster Tracker
The truck is only part of the solution
Hyster knows that a tough truck, is even better when it comes with a strong partner to meet your unique needs.