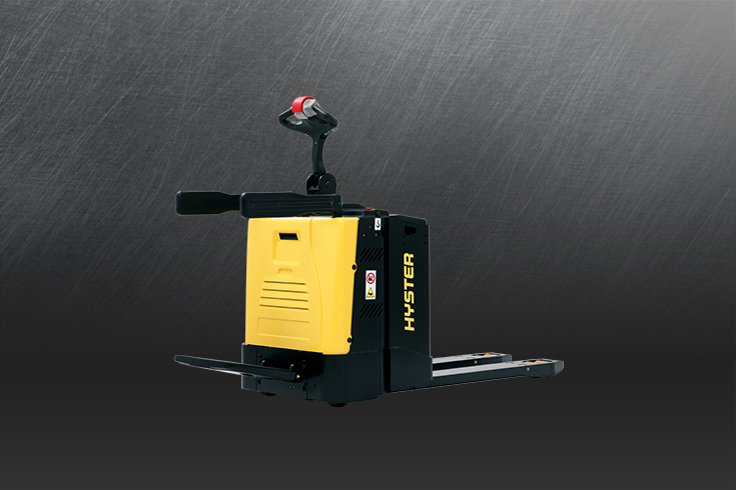 Platform Low Lift Pallet Truck
MEDIUM-DUTY APPLICATIONS
Models

P2.0SE

Capacity

2000kg
Electric platform pallet trucks for demanding warehouse and loading operations.
Ergonomic design
Fast travel speeds
Low cost of ownership
Reduced maintenance requirements
Robust and durable design
Exceptional maneuverability
Delivering a low cost of operation, these robust Hyster® platform pallet trucks can optimise vehicle loading and unloading operations and boost pallet transportation rates over short or long distances.

Folding platforms and a powerful AC motor deliver high productivity and performance for a range of applications.
Ergonomic design
The ergonomically designed tiller head is designed for maximum operator comfort, the low effort controls are positioned to reduce operator fatigue and the dual lift/lower controls allow the operation by either hand. fly-by-wire steering and operation modes that can be modified to suit application requirements, such as pedestrian or stand-on, with or without side arms raised. The corner control system reduces speed automatically when cornering.
Fast travel speeds
With fast acceleration to 12.0km/h unladen, 8,5km/h laden speed operation, power steering and progressive stiffening when cornering productivity and operation cycle times are more productive. The P2.0S model comes with a fixed platform with scooter control steering as an
option, which helps to reduce operator effort when steering. Keeping the operator within the footprint of the truck and close to the truck frame, it increases operator protection and fork tip visibility is excellent.
Low cost of ownership
To help reduce the cost of ownership the power transmission, is supplied with Helicoidal gears which run in an oil bath, helping to reduce wear and tear, adherence to IP54 standards help to protect against dust and water.
The truck's AC motor and power transmission provides superior performance and reduced operation costs, resulting in extended service intervals. Service intervals are extended and the On-board charger on SE models saves time with on-site recharging.
Reduced maintenance requirements
Maintenance requirements are minimised, reducing the associated costs and downtime. There is a built-in diagnostic system for preventative maintenance communication. The lift motor construction provides low maintenance requirements. CANbus technology offers
enhanced functionality and reliability.
| Model | Load Capacity | Lift Height | AST (wide / long) | Battery Capacity | Weight |
| --- | --- | --- | --- | --- | --- |
| P2.0SE (stand-on) | 2000kg | 130mm | 2746 / 2675mm | 24V / 210-375Ah(V/Ah) | 750kg |
| P2.0SE (pedestrian) | 2000kg | 130mm | 2300 / 2229mm | 24V / 210-375Ah(V/Ah) | 750kg |
WIRELESS ASSET MANAGEMENT
HYSTER TRACKER
Hyster Tracker provides true wireless fleet management, can drive fleet efficiency, improves operator performance, reduces your carbon footprint and lowers your overall material handling costs.
Explore Hyster Tracker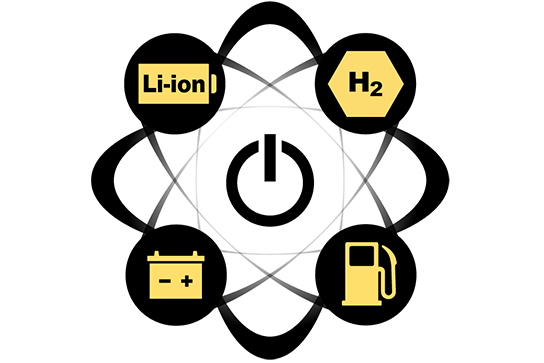 POWER YOUR POSSIBILITIES
HYSTER POWER MATCH
Not all power is the same. Learn how a better-matched power source could make a difference in your operations.
Pinpoint your power
The truck is only part of the solution
Hyster knows that a tough truck, is even better when it comes with a strong partner to meet your unique needs.