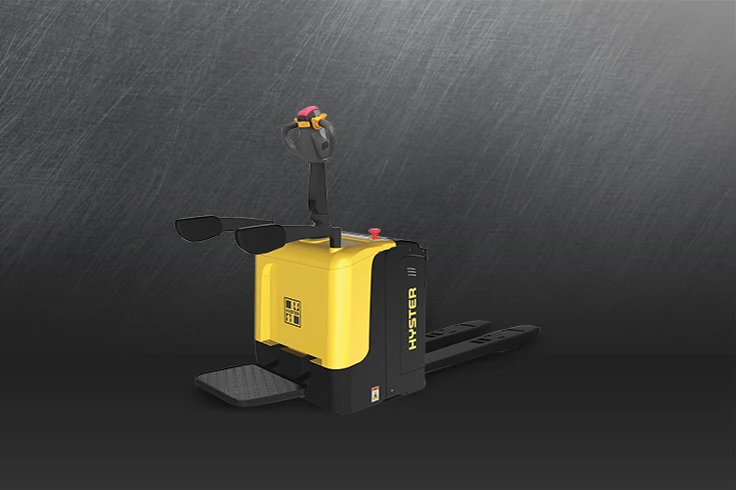 Platform Low Lift Pallet Truck
LIGHT TO HEAVY-DUTY APPLICATIONS
Models

P2.0UT S

Capacity

2000kg
High productivity with a low cost of operation. The best of both worlds.
Quick and easy to manoeuvre
Ergonomic design
Extended service life
Strong and durable
Reliable. Affordable. Adaptable. More able, all round.
A capacity of 2 tonnes and variable speed control, means the Hyster® P2.0UT S Platform Pallet Truck is ideal for boosting pallet transportation rates over short and long distances.

The small turning radius also makes it suitable for lorry loading and unloading.
Quick and easy to manoeuvre
Rapid travel speeds of up to 7.1km/h and a small turning radius maximise manoeuvrability in compact aisle widths of less than two metres thanks to a compact footprint and a small turning radius.
Lift capacity of 2 tonnes at 600mm load centre also allows operators to get the job done easily and quickly.
Ergonomic design
Operators can transport stock while riding comfortably on the cushioned ergonomic platform while the fit-for-purpose foldable platform enables pedestrian operation.
The long handle reduces steering and manoeuvring effort and the low speed switch feature is in the handle along with the emergency reverse system allowing the operator to be in control all of the time.
Simple and easy to operate, the P2.0UT S comes with variable speed control and electric steering is an option.
Extended service life
Uncomplicated in design makes servicing quick and easy. There is easy access to regular service items and troubleshooting and servicing is more efficient due to simple electronic components.

Maintenance-free AC technology for maximum uptime is enhanced by built-in pressure relief valve that protects from overloads. The low voltage protection setting extends battery life while sideways battery removal reduces downtime.
All pivot points have grease fitting and serviceable bushing, CANbus technology minimises wiring and hall effect sensors reduce wear and and extending component life.
Strong and durable
Built for a long working life, the robust frame with durable plastic covers protects key components. Whilst the built-in pressure relief valve protects from overloading. Proven, high quality and robust components (fully qualified through Hyster development processes) result
in reliable operation and lower wear and tear. The Robust frame with durable plastic covers and low skirting on main chassis and with the riser axle located at the highest point of the forks, protects them from constant contact with uneven floors. The truck is water-proof and dust-proof which also protects key components. The built-in pressure relief valve protects the trucks from overloading and the pull rod design protects against bending.
| Model | Load Capacity | Lift Height | AST (wide / long) | Battery Capacity | Weight |
| --- | --- | --- | --- | --- | --- |
| P2.0UT S | 2000kg | 202mm | 1960 / 2010mm | 24V / 210Ah(V/Ah) | 710kg |
Platform Pallet Truck
P2.0UT S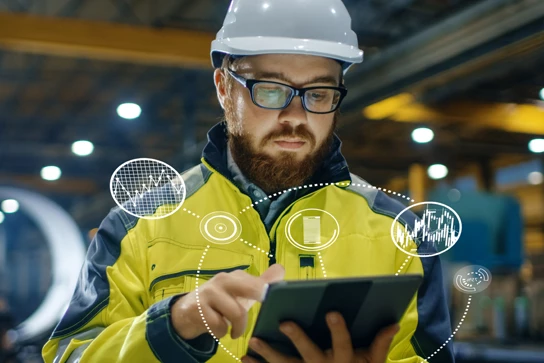 WIRELESS ASSET MANAGEMENT
HYSTER TRACKER
Hyster Tracker provides true wireless fleet management, drives fleet efficiency, improves operator performance, reduces your carbon footprint and lowers your overall material handling costs.
Explore Hyster Tracker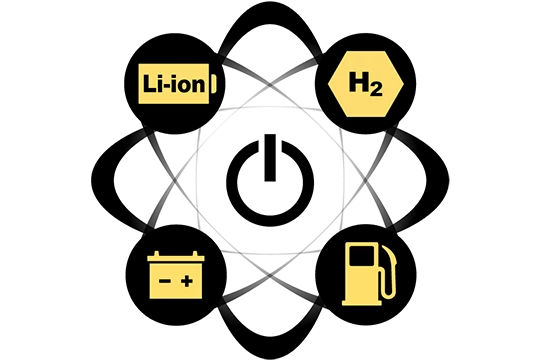 POWER YOUR POSSIBILITIES
HYSTER POWER MATCH
Not all power is the same. Learn how a better-matched power source could make a difference in your operations.
Pinpoint your power
The truck is only part of the solution
Hyster knows that a tough truck, is even better when it comes with a strong partner to meet your unique needs.