Beverage
Handling the beverage Industry
Online beverage sales are expected to quadruple by 2023 – increasing smaller, frequent deliveries . Are you meeting increasing demands?
Hyster, the Beverage People
Businesses and manufactures are under increasing pressures to produce more, transport greater load sizes and increase their warehousing capacity. The diverse product mix led by consumer demand is driving a shift towards greater non-alcoholic and organic alternatives. Varying product load sizes add greater complexity as forklift operators require dual purpose attachments that will help to optimise their operations in order to meet seasonal demands.
Facts and Figures
The Beverage industry continues to see year on year growth due to the desire for a greater selection of non-alcoholic and organic alternatives that satisfy consumer demand.
15 billion litres
Global alcoholic drinks market
Forecasted growth between 2016-2021
€ 1.5 trillion
Global alcoholic drinks market
Forecasted revenue by 2021
€ 67 billion
Global beer market
Forecasted revenue between 2017-2022
Our vision on the Beverage industry
Through working with key players in the beverage industry across the globe, we gained a deep understanding of your challenges.

In this video we present our vision on your industry, and outline how we help you optimise your beverage operation.
Challenges
TURN YOUR BIGGEST HEADACHES INTO OPPORTUNITIES
The consumer-driven dynamic is straining beverage applications – both in the facility and on the delivery route.
Solutions
Take control with Game Changing Solutions
Exceed customer expectations with tough solutions that deliver.
Proven Approaches
DRIVE YOUR BUSINESS FORWARD WITH ADVANCED SERVICES AND SUPPORT
Innovations designed to help increase operational efficiency and achieve next level performance.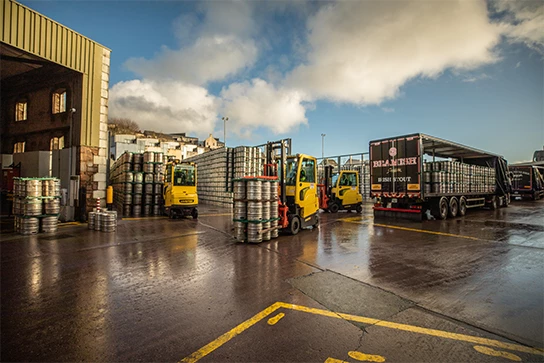 ENVIRONMENTAL AND SUSTAINABILITY IMPACT
For Heineken International, the reliability and efficiency of its distribution chain are of the utmost importance and Hyster® lift trucks are in use within many of the 70 Heineken sites around the world, including Italy, France, Poland, Slovakia, Russia, Cork in Southern Ireland, and also Ghana, Nigeria and Egypt.
By switching from diesel to electric lift trucks, Heineken have reduced their site CO2 emissions by 112 tons per year on their Cork site.
Read more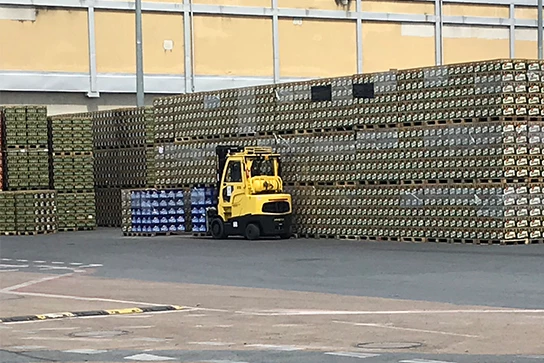 Plzensky Prazdroj get the job done
Czech Republic's largest brewery, Plzensky Prazdroj, produces a number of beer brands including its flagship, Pilsner Urquell. It is a member of Asahi Holdings.
Before approaching Hyster Europe, Plzensky Prazdroj faced several materials handling challenges, including sourcing specific rental equipment during seasonal peaks.
Hyster has supplied Plzensky Prazdroj with a fleet of forklift trucks.
Read more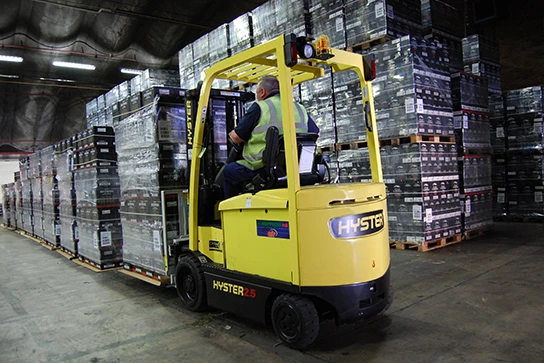 How Chivas Brothers increased throughput
Chivas Brothers is the Scotch whisky and premium gin business of Pernod Ricard.
The company bottles whisky brands such as Chivas Regal and The Glenlivet on site, following years of ageing in maturation warehouses located throughout Scotland.
Chivas Brothers required a range of handling solutions in its dry and finished goods warehouses at its bottling operation in Paisley, near Glasgow.
The Hyster distribution partner provides fleet management services for Chivas Brothers' operations throughout Scotland covering more than 100 units.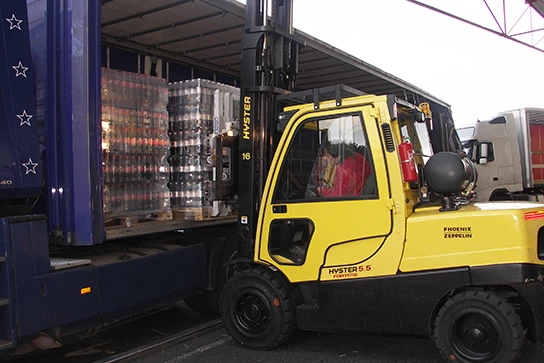 Optimised fleet utilisation
Coca-Cola Beverages has a main production facility and logistics centre in Prague with 8 other branches across the Czech Republic acting as distribution centres and providing interim storage.
Before talking to Hyster, the company had previously faced several materials handling challenges, for example:
The company purchased trucks from multiple suppliers resulting in a mixed fleet, uneven utilisation rates and increased operational costs across the 9 sites
High seasonal demand meant the fleet needed to expand at certain peak times.
There was always a difficulty in getting hold of the right number and right type of truck on short term contracts. There were constant technical difficulties and rising service costs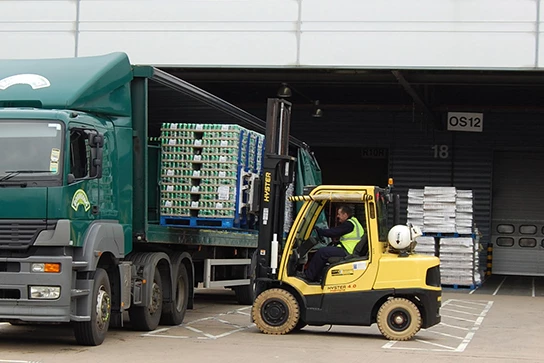 Deliver high turning products with confidence
Britvic Soft Drinks is one of the UK's leading soft drinks businesses. The company operates six UK production facilities plus a National Distribution Centre (NDC) based in Lutterworth, Leicestershire.
Over ten years, Britvic has developed a strong partnership with Hyster and its UK distribution partner who provides a bespoke service suited to its materials handling fleet of over 200 units across six sites in the UK.
Value Adds
Services and support you can depend on
Hyster has tough trucks for your operation - plus the service and support to back them up.