Metals
Elevate your operational efficiency and Stay ahead of competition
Metals are the backbone of industrial value creation. More than 70% of global metals production comes from outside the EMEA region. Are you ready to succeed in this competitive environment?
Facts and Stats
Industry insights
Ambitious carbon-lean targets are driving the way to adopting breakthrough green technologies for an industry that is fundamental to the EU and global economy, and underpins the development of major manufacturing sectors right along the value chain.
30%
Co2 reduction for metals production by 2030
51%
of global steel production supports building and infrastructure industry
12%
of global steel production supports automotive industry
Challenges
Transform Your Greatest Challenges into Opportunities
Improving safety, reducing costs and carbon footprint of operation are key success factors across the metals industry supply chain.
Solutions
Take control with Game Changing Solutions
Proven Approaches
Demonstrated to Increase Productivity
Innovations that deliver world class solutions tailored around our customers specific needs.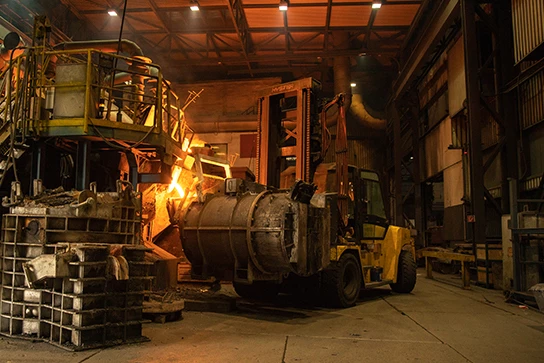 Maximise performance in extreme conditions
Hyster has supplied Hundhausen with specialist equipment to withstand extreme temperatures for over 30 years.
The factory in Schwerte, Germany produces high quality ductile cast iron elements for the automotive and commercial vehicle industries, serving clients such as BMW, MAN, Mercedes and SAF. High demand has resulted in the need for investments in new production technology including a new oven with a melting capacity of 35 tonnes per hour.
Watch video on Youtube
Learn more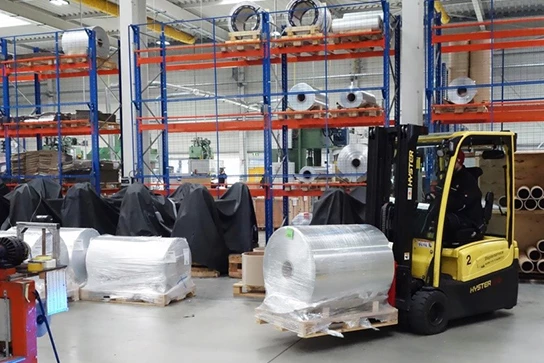 Reliability of Hyster trucks to support just-in-time delivery for Metals industry
Braunmetall, a medium-sized family company, was founded in 1992 by Klaus Braun as a nonferrous metal trading company for the roofing trade. The sale of copper, zinc and aluminium strips for the roofing industry is still the mainstay of Braun Metall Vertriebs GmbH.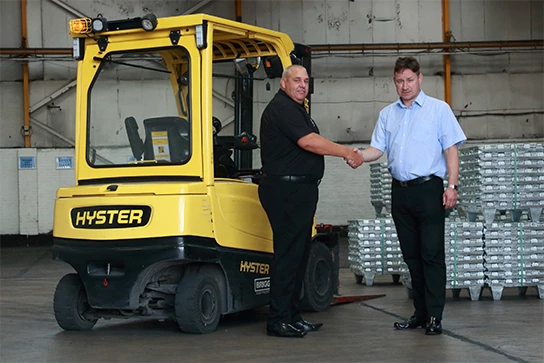 Robust equipment for intense manufacturing operations
The Brock Metal Company was investing to make the production processes even more responsive to customers' needs, so it was important to review the materials handling fleet and update the equipment to keep pace with these operational changes.
Each year, the manufacturer supplies in excess of 35,000 tonnes of primary zinc alloys for die casting and galvanizing and zinc and copper for electroplating to 25 countries across Europe, Asia and the Middle East.
The Company was also looking to make key savings on fuel to reduce its operational costs.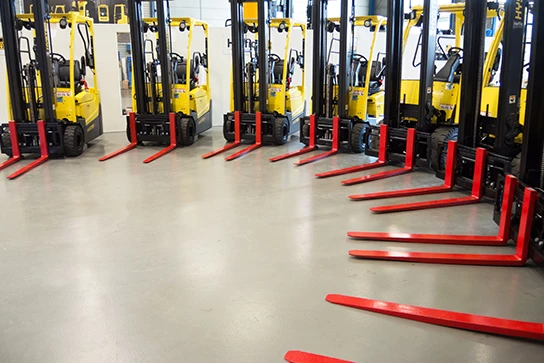 Reliable trucks for demanding operations
As one of the largest metal distributors in the Netherlands, Kloeckner Metals ODS Nederland offers a wide range of operations, expert advice and streamlined logistics, in addition to a very extensive product range.
Every year the company processes several hundreds of thousands of tonnes, which are delivered daily from three modern warehouses, in Barendrecht, Ridderkerk and Almelo, to 400 to 500 different addresses.
Value Adds
Services and support you can depend on
Hyster has tough trucks for your operation - plus the service and support to back them up.
Metal manufacturing
The Hyster H16-18XD range of Heavy Duty forklift trucks is engineered for maximum dependability in the most demanding applications. This is certainly true for the Walter Hundhausen facility located in Germany, with shards of iron 'raining' over the trucks at a temperature of 1,500°C. Parts of the operation are described as the 'Gates of Hell'...