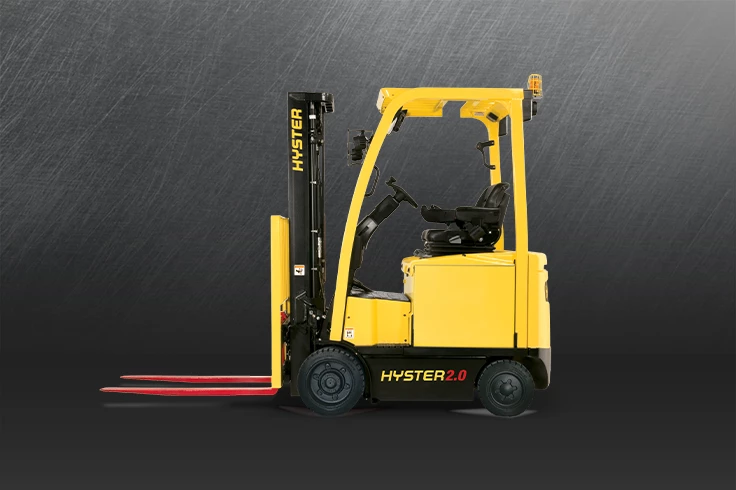 4 Wheel Electric Forklift Truck Cushion Tyre
LIGHT TO MEDIUM-DUTY APPLICATIONS
Models

E1.6-2.0XN

Capacity

1600-2000kg
The highly durable and ultra reliable Hyster® E1.6-2.0XN series offers numerous advantages in quality and ergonomics, making it one of the most operator-friendly AC-powered lift trucks in the world. Setting the standard in electric lift trucks, it lowers overall operating costs and maximizes productivity. This is the workhorse you can count on day in and day out to get the job done.
Superior serviceability
Ergonomic design
Low energy consumption
Dependability
Performance modes
AC-powered. Operator-friendly
The Hyster® E1.6-2.0XN series lowers your cost of operations by delivering increased productivity, lowered energy consumption, advanced dependability and reduced maintenance costs.

Using cutting-edge components and intelligent system design, the E1.6-2.0XN series operates with minimal downtime, and is assembled on a state-of-the-art assembly line utilizing the latest in manufacturing processes and techniques.
Superior serviceability
The E1.6-2.0XN series utilises CANbus communications to simplify wiring and improve serviceability.
State-of-the-art on-board diagnostics reduce repair time and minimise expensive part-swapping.
A two-piece floor plate and side plates can be easily removed for unrestricted service access. The lift-out floor plate requires no tools for quick and easy daily operator checks.
Easy battery access is provided via the gas spring-assisted hood and quick release handle. The rear counterweight service cover is easily removed by loosening two screws.
Ergonomic design
The superior ergonomic design of the E1.6-2.0XN series means greater comfort for your operator. Enhanced ergonomics combined with customizable performance characteristics increase overall productivity and uptime.
• Easy-to-use 3-point entry design of operator compartment uses a molded hand grip and armrest/hip restraint to minimise muscle/joint strain.
• Seat Side Mechanical Levers are positioned for maximum comfort and offer an optional integrated thumb-actuated directional control switch.
• Adjustable steer column assures the right fit.
• Choice of 6 different seats enables a more customisable level of comfort.
• 12-inch steering wheel with integrated spinner knob reduces fatigue, provides more knee room, and goes lock-to-lock in just 4 turns.
• Optional auxiliary DC converter provides an automotive-style 12-volt outlet and an auxiliary power tap for customer installed accessories.
| Model | Load Capacity | Load Centre | Lift Height | Turning Radius | AST (wide / long) | Battery Capacity | Weight |
| --- | --- | --- | --- | --- | --- | --- | --- |
| E1.6XN | 1600kg | 500mm | 5500mm | 1644mm | 3216 / 3404mm | 48V / 690Ah(V/Ah) | 3414kg |
| E1.8XN | 1800kg | 500mm | 5500mm | 1657mm | 3226 / 3417mm | 48V / 690Ah(V/Ah) | 3532kg |
| E2.0XN | 2000kg | 500mm | 5500mm | 1692mm | 3216 / 3452mm | 48V / 690Ah(V/Ah) | 3719kg |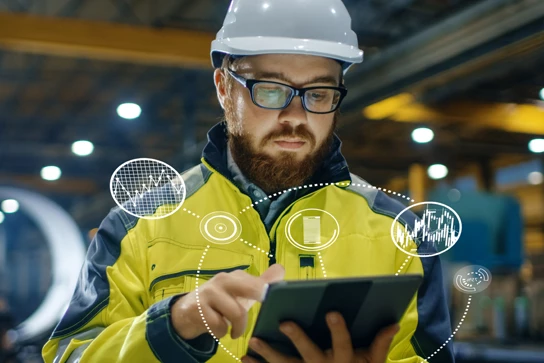 WIRELESS ASSET MANAGEMENT
HYSTER TRACKER
Hyster Tracker provides true wireless fleet management, can drive fleet efficiency, improves operator performance, reduces your carbon footprint and lowers your overall material handling costs.
Explore Hyster Tracker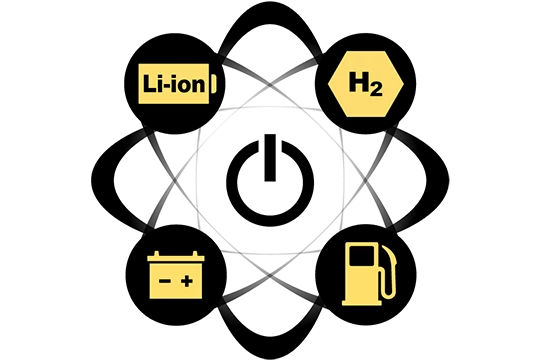 POWER YOUR POSSIBILITIES
HYSTER POWER MATCH
Not all power is the same. Learn how a better-matched power source could make a difference in your operations.
Pinpoint your power
The truck is only part of the solution
Hyster knows that a tough truck, is even better when it comes with a strong partner to meet your unique needs.