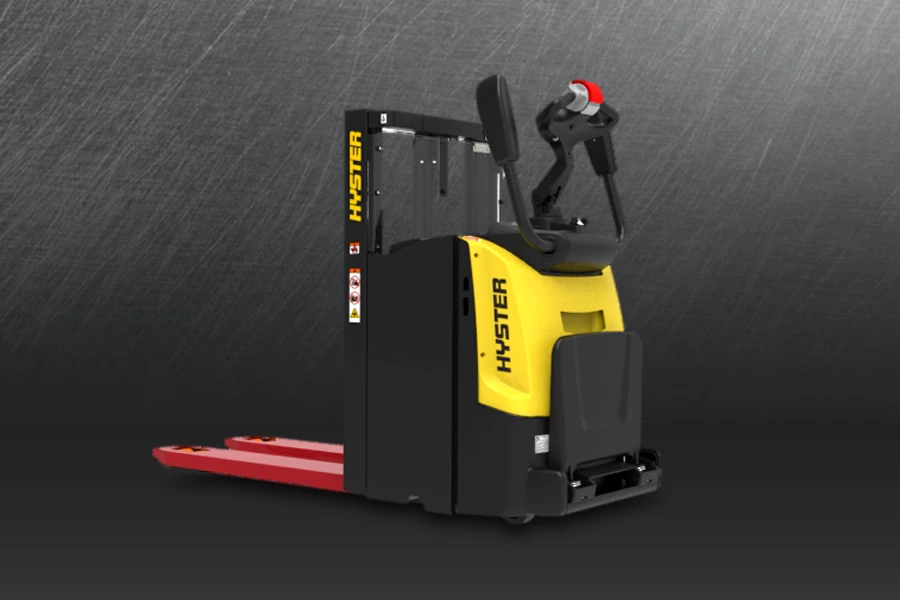 Expect more and get it.
When you need to meet demands for efficient handling in multi-shift operations, the Hyster® S2.0SD Platform Double Stacker enables two pallets to be moved at the same time, up to a maximum weight of 2000kg.
Configurable operator compartment
Lithium-ion ready
Greater control, reduced vibrations
Compact and robust
Patented Anti-Trapping function
Configurable toughness for optimal performance
Configurable operator compartment
Choose the stacker truck configuration that works for the specific application's requirements, whether that's travelling long distances, or working in a loading dock.
For example, applications with tight spaces can select a model with a foldable platform and side arms, helping maximise manoeuvrability and providing flexibility. For high traffic environments, a fixed platform with side or rear operator compartment panels may be well suited.
A range of optional extras (dependent on the model) are also available to enhance the operator experience while optimising productivity.
These include Hyster Tracker telematics, light packages, adjustable tiller, a key and keypad start system, load backrest, load wheels, a range of drive wheels, foot sensor, cold store conversion, bottle holder, clipboard, multipurpose bars and clamps.
Lithium-ion ready
Lead acid battery or li-ion ready. Choose from a wide range of batteries to match the needs of the application.
Those opting to use a lithium-ion battery with the truck will also benefit from high uptime across multiple shifts thanks to the ability to opportunity charge during breaks via the convenient side plug.
The truck is designed to be 'lithium-ion ready', with a controller that automatically recognises the chemistry of the battery, there is no need to change any parameters to manage the battery if switching from a lead acid to a lithium-ion option
Greater control, reduced vibrations
The suspended Motor Drive Unit maximises traction control, especially when facing ramps, and provides a high level of operator comfort. As the truck is more controlled, this may help minimise expensive damage to the truck, loads, or infrastructure.
For a better driving experience, the suspended platform absorbs shocks to the truck and the operator. Meanwhile, higher suspension performance helps reduce vibrations, to improve operator comfort when entering or exiting lorries for loading and uploading operations, working on ramps, or in areas with uneven floor surfaces.
Compact and robust
The Platform Double Stacker features a compact design for superior manoeuvrability, alongside heavy-duty components, and a reliable electric system for dependability. This helps meet the demands of working on ramps, inside lorries, or over multiple shifts.
The truck provides an ergonomic lifting option for shelf replenishment operations with a 2-stage NFL mast with lift heights of 1574mm, 2020mm and 2980mm. The mast features a reliable, long-lasting chain to support high performance while reducing maintenance costs. The truck is designed for simple serviceability.
Whatever the loading conditions, adequate load distribution is achievable. The torsion bar helps with improving stability during stacking, rolling behaviour when cornering, and residual capacity.
Patented Anti-Trapping function
In the event of the unexpected, the Platform Double Stacker is equipped with a patented Anti-Trapping operator function as standard. Should the platform touch an obstacle, the operator presence sensor reads the position of the platform and determines the trigger for reversing the travel direction. This allows the operator to drive the truck in the opposite direction for a very limited time, at a very limited speed, to free the platform for the obstruction.
| Model | Load Capacity | Load Centre | Lift Height | Platform Height | Turning Radius | Battery Capacity | Overall Width | Weight |
| --- | --- | --- | --- | --- | --- | --- | --- | --- |
| S2.0SD platform with side protection | 2000kg | 600mm | 1574mm | 4.8mm | 2341mm | 24V / 375Ah(V/Ah) | 750mm | 1140kg |
| S2.0SD | 2000kg | 600mm | 1574mm | 4.8mm | 2813mm | 24V / 250AH(V/Ah) | 750mm | 1000kg |
| S2.0SD platform with rear protection | 2000kg | 600mm | 1574mm | 4.8mm | 2442mm | 24V / 375Ah(V/Ah) | 750mm | 1125kg |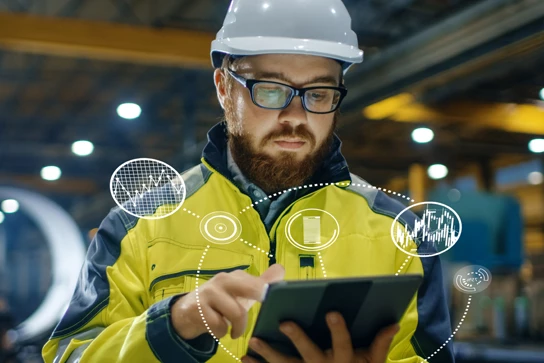 WIRELESS ASSET MANAGEMENT
HYSTER TRACKER
Hyster Tracker provides true wireless fleet management, can drive fleet efficiency, improves operator performance, reduces your carbon footprint and lowers your overall material handling costs.
Explore Hyster Tracker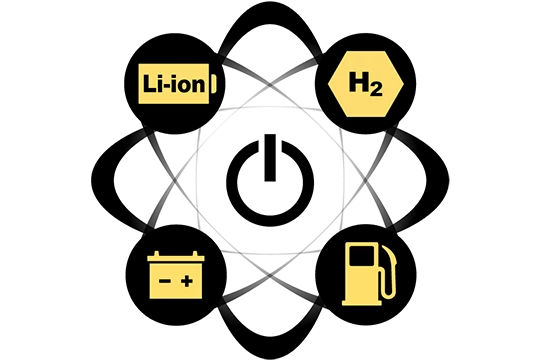 POWER YOUR POSSIBILITIES
HYSTER POWER MATCH
Not all power is the same. Learn how a better-matched power source could make a difference in your operations.
Pinpoint your power
The truck is only part of the solution
Hyster knows that a tough truck, is even better when it comes with a strong partner to meet your unique needs.