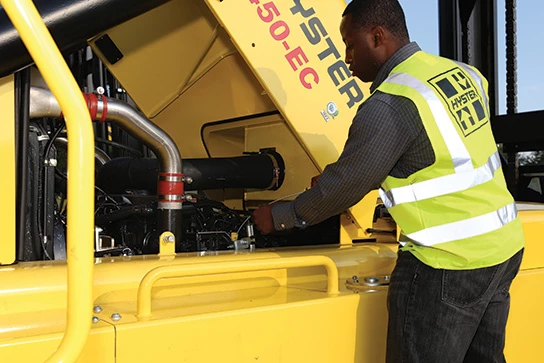 INTRODUCING HY SHIELD PROTECT
HY Shield Protect is an enhanced Extended Protection Plan that combines comprehensive equipment coverage with up to one year of periodic maintenance (PM). It's an all-in-one program that gives you control today over maintenance costs in the future.
During the first year, up to four scheduled maintenance services are provided at no additional cost.
Customers commit to a HY Shield Maintenance periodic maintenance package to keep the protection program active for the remainder of the term.
Equipment is dealer-serviced, which reduces downtime and adds warranty value.
Covers more heavy-duty applications than other lift truck manufacturers.