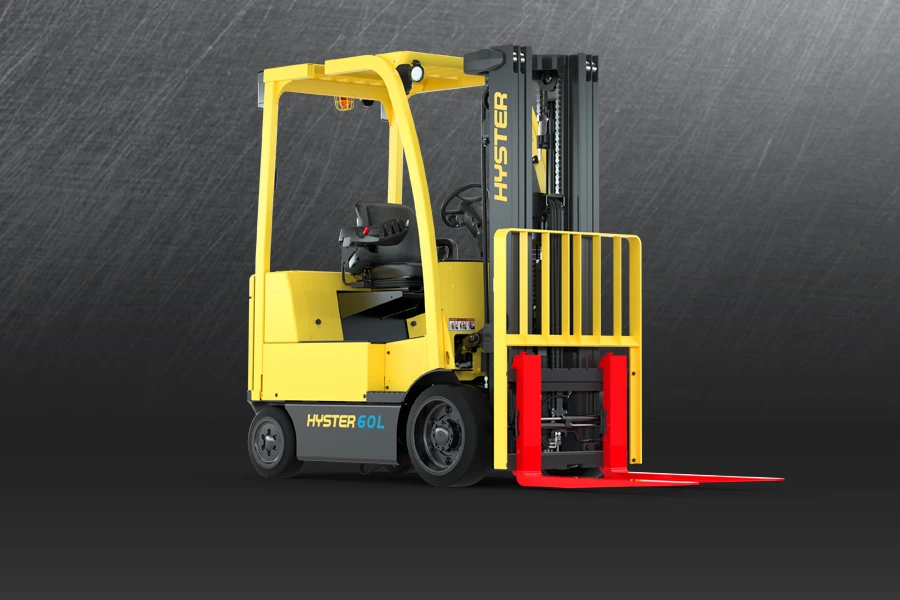 4 Wheel Electric Forklift Truck Cushion Tire
INTEGRATED LITHIUM-ION LIFT TRUCK
Models

E50-60XNL

Capacity

5000-6000lbs
The E50-60XNL series is an integrated lithium-ion powered solution built for indoor applications that demand high efficiency, charging flexibility, zero maintenance and smart sustainability.
Reduced truck weight
Repositioned center of gravity
Lowered seat and floor plate
Open space design
Energy efficient
Integrated lithium-ion power
Reduced truck weight
The reduced truck weight is due to the lightweight lithium-ion battery. The lighter weight of the truck improves acceleration and helps reduce energy consumption during long runs in demanding applications.
Open space design
The strategic design that incorporates the integrated lithium-ion battery creates more space in the operator compartment, maximizing comfort and convenience to help propel productivity.
Maximizes comfort and convenience
Allows easy entry and exit from the truck
Gives increased freedom to position feet during operation
Energy efficient
Fast charging times - 65 minutes full charge time
Retains full suite of low state of charge safety features
Requires either a PosiCharge ProCore or Ecotec Fast Charge Access
Battery warranty - 7 years/12,000 hours
Maintenance-free battery
The sealed, integrated lithium-ion battery requires zero maintenance and gives off zero emissions with no gassing.
No more watering
No more acid
No more spills
No more fumes
No more cleaning
No more equalizing
Repositioned Center of Gravity
Enhances drive quality
Improves truck handling in corners
| Model | Load Capacity | Load Center | Lift Height | Turning Radius | Battery Capacity Voltage | Weight |
| --- | --- | --- | --- | --- | --- | --- |
| E50XNL | 5000lbs | 24in | 125 | 75.4 | 80 | 9180 |
| E60XNL | 6000lbs | 24in | 118 | 75.4 | 80 | 10240 |
Our dealers are our most important partners in helping you
We would not be where we are today without one of the most professional dealer networks in the industry. We work hard to design and manufacture the best lift trucks, but it is our stellar dealers that bring it all together for you.
Dealers help at every step of the process
Understanding your specific lift truck applications
Recommending special features to improve your productivity
Configuring the proper quotation
Helping with financing options when required
Prepping your truck for delivery after it leaves our factory
Arranging for operator training
Providing planned maintenance on your trucks
Supporting National Accounts management
Providing fleet management services, if needed
Providing emergency service and parts
Providing rental trucks at short notice
Helping determine exactly when to purchase new lift trucks

The GSA creates a centralized location for the federal government, offering products, services, and facilities needed for federal agencies to serve the public. As a GSA certified company, Hyster supports the GSA's mission to provide innovative solutions for federal agencies with cost-effective and high-quality products. You can also find more information on the General Services Administration at www.gsaadvantage.gov
ZERO EMISSIONS. ZERO MAINTENANCE. ALL HYSTER.
Watch our new video about the lithium-ion-powered Hyster® E50-60XNL that combines ICE-like performance, ergonomics and sustainability into one incredible series of lift trucks. An innovative solution that's designed around fully integrated, space-saving lithium-ion technology.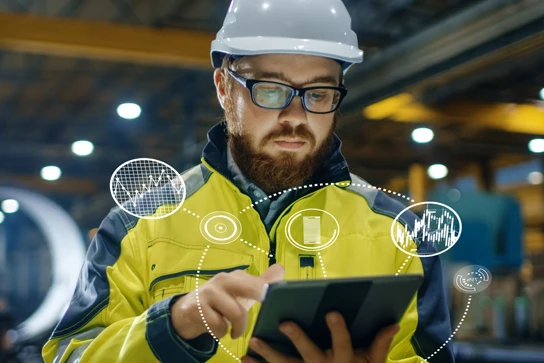 WIRELESS ASSET MANAGEMENT
HYSTER TRACKER
Hyster Tracker provides true wireless fleet management, can drive fleet efficiency, improves operator performance, reduces your carbon footprint and lowers your overall material handling costs.
Explore Hyster Tracker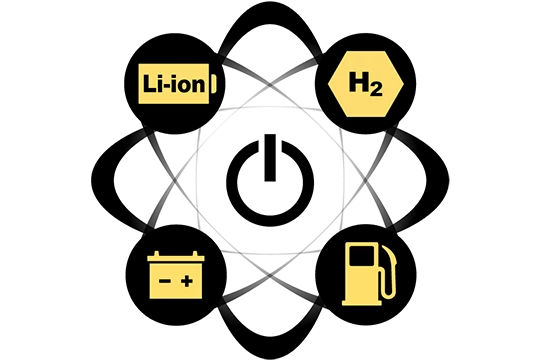 POWER YOUR POSSIBILITIES
HYSTER POWER MATCH
Not all power is the same. Learn how a better-matched power source could make a difference in your operations.
Pinpoint your power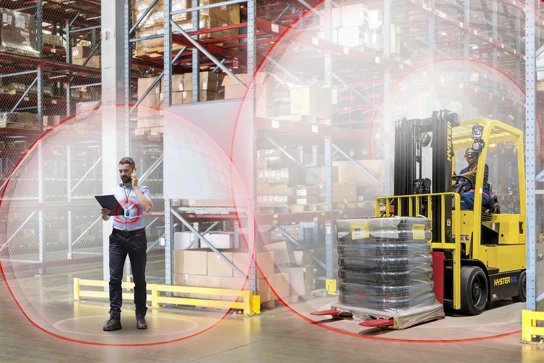 Hyster Reaction
FORKLIFT Operator Assist Technology
First-of-its-kind technology controls lift truck performance based on real-time equipment status, location and operating conditions.
Discover Hyster Reaction™
The forklift is only part of the solution
Hyster knows that a tough lift truck is even better when it comes with a strong partner to meet your unique needs.