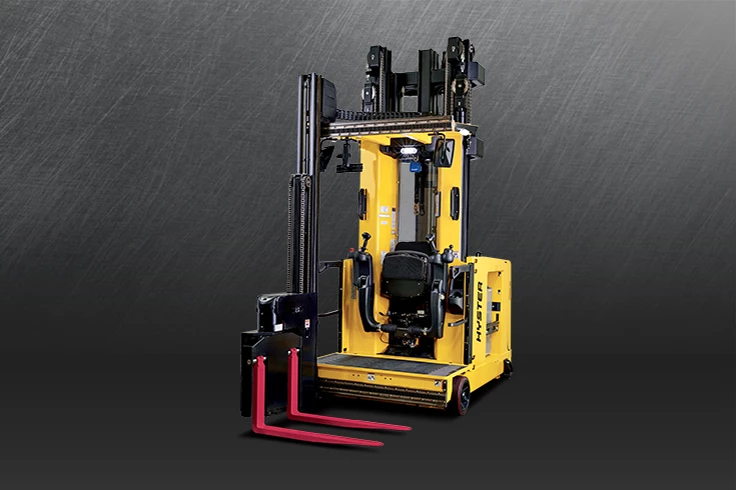 Very Narrow Aisle Man Up Turret Truck
UNRIVALED VERSATILITY TO FIT YOUR APPLICATION
Models

V30-35ZMU

Capacity

3000-3500lbs
The Hyster Very Narrow Aisle (VNA) lift trucks help optimize storage capacity and efficiently retrieve pallets in high intensity operations.
Decreased downtime
Low cost of operation
Built for comfort
Enhanced productivity
Unrivaled versatility
Expansive features for very narrow aisles.
Decreased downtime
The V30-35ZMU series is designed for reduced service needs, so you can keep things moving. When regular maintenance is necessary, it can be done quickly.
Key components are accessed via a one-piece steel motor compartment cover that opens 180º.
CANBUS communication system allows single point diagnostic access of all truck components.
Fixed position of the traction motor prevents twisting and stretching of cable connections.
Bolt-on mast bearings allow easy inspection and replacement.
Attachment bearings are easily accessed and adjustable.
Tilt-out hydraulic control valve allows easy access to components.
Low cost of operation
Get an edge on the competition with the V30-35ZMU series of very narrow aisle turret trucks that cost less to operate and help increase your productivity.
AC traction, hoist and steering motors have no brushes to check or replace.
Extended service intervals on major components
Several key truck functions can be operated simultaneously without a decrease in power for enhanced efficiency and productivity.
Superior energy efficiency
MOSFET AC Controllers
Patent-pending hydraulic pressure compensation system
Continuous vehicle system monitoring
Thermal management
CANBUS communication system reduces wiring and electrical connections.
Built for comfort
The advanced ergonomic design of the V30-35ZMU series allows the operator to maintain maximum comfort and productivity throughout an entire shift.
Armrests and joysticks are fully adjustable for standing or sitting operators.
Standard dome light, work lights and cabin fan optimize operator comfort and productivity.
With three-way adjustment of the forward-mounted console, operators can easily reach controls.
Superior forward and rear visibility is provided by an open main mast design and a large rear window.
Low step height eases entry and exit.
Operator foot sensors, located under the floorboard, are larger for easy activation.
Seat can swivel between 0º to 20º.
Optional forward-mounted console is completely adjustable.
Enhanced productivity
The V30-35ZMU series gives you the power to get more done.
Exclusive HySense Advance feature monitors lift height and load weight to provide maximum truck performance
Rigid tri-form or quad-form mast design
Multi-tasking design allows simultaneous operation of all truck functions.
Automatic synchronized traverse and rotation of attachment
Automatic forks forward/centering function
Automatic regenerative braking
Automatic regenerative cab lowering
Optional pre-height selector automatically reduces lift speed when the turret head approaches a pre-defined height.
Unrivaled versatility
The Hyster V30-35ZMU trucks deliver unrivaled versatility. A host of options allow you to choose the truck your application requires:
Five chassis choices
Three operator compartment configurations
Standard open cab design for easy order picking access
48 or 72 volt
Operators can program truck performance for their preferred working style to boost productivity. Adjustable parameters include:
Acceleration
Travel speed
Lift /lower speeds
Regenerative braking force
Lift limits
Operator password access
Optional load wheel brakes
Optional freezer conditioning
Optional freezer cab with heater
Optional fork tilt and positioning
Optional shuttle table
| Model | Load Capacity | Lift Height | Platform Height | Battery Capacity Voltage | Weight |
| --- | --- | --- | --- | --- | --- |
| W30ZMU L | 3000lbs | 550 | 423 | 48V / 1240Ah | 15475 |
| W35ZMU L | 3500lbs | 579.5 | 563 | 72V / 1240Ah | 17426 |
| W35ZMU S | 3500lbs | 579.5 | 536 | 72V / 775Ah | 15744 |
| W35ZMU M | 3500lbs | 579.5 | 563 | 72V / 930Ah | 16907 |
Support throughout the lift truck life cycle
Knowledgeable, reliable dealers make all the difference
When it comes to collaborating with a lift truck dealer, you can't settle – you need dealers wholly focused on your success. When you purchase equipment or technology solutions from Yale Lift Truck Technologies, you gain access to our independent dealer network. "Independent" means our dealers are not constrained by factory ownership or corporate red tape.
Our dealers are entirely focused on fulfilling your needs
A seamless experience, from order to factory to ongoing support
Effective recommendations and responsive support, from parts, maintenance and
emergency services to fleet management, rental trucks and operator training.
Expertise and guidance on special features and allied products and services for your
warehouse, like racking, guarding and safety equipment.
Assistance with financing options.

The GSA creates a centralized location for the federal government, offering products, services, and facilities needed for federal agencies to serve the public. As a GSA certified company, Hyster supports the GSA's mission to provide innovative solutions for federal agencies with cost-effective and high-quality products. You can also find more information on the General Services Administration at www.gsaadvantage.gov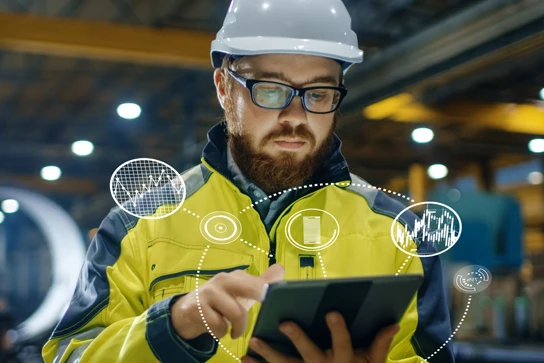 WIRELESS ASSET MANAGEMENT
HYSTER TRACKER
Hyster Tracker provides true wireless fleet management, can drive fleet efficiency, improves operator performance, reduces your carbon footprint and lowers your overall material handling costs.
Explore Hyster Tracker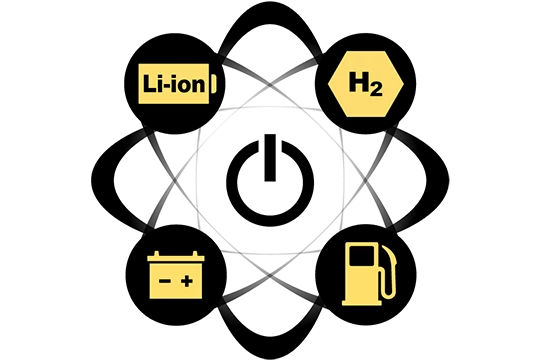 POWER YOUR POSSIBILITIES
HYSTER POWER MATCH
Not all power is the same. Learn how a better-matched power source could make a difference in your operations.
Pinpoint your power
The forklift is only part of the solution
Hyster knows that a tough lift truck is even better when it comes with a strong partner to meet your unique needs.