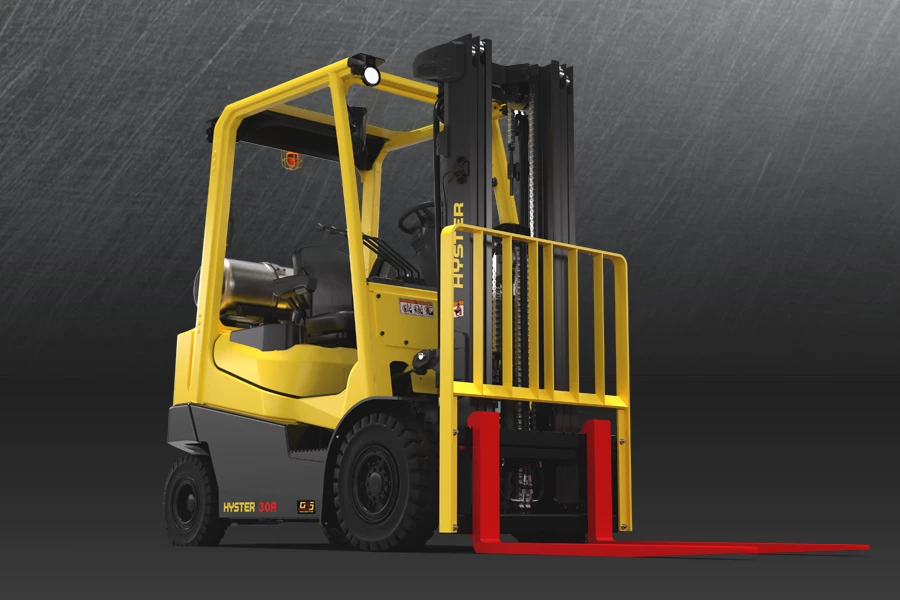 INTERNAL COMBUSTION ENGINE PNEUMATIC TIRE
INTERNAL COMBUSTION ENGINE PNEUMATIC TIRE
Models

H30-40A

Capacity

3000-4000lbs
Start with a singular base configuration, then add only what you need to best suit your operational needs — no more, no less. By designing a completely unique forklift, you get the comfort and performance you desire, plus the cost benefit of only paying for what your operators and operation need in order to perform optimally.
Dynamic Stability System (DSS)
Operator-Centric Design
Heavy-Duty Components
Operator Assist Systems
THE RIGHT OPTIONS FOR YOUR OPERATION
DYNAMIC STABILITY SYSTEM (DSS)
The maintenance-free Dynamic Stability System DSS solution reduces the likelihood of tip overs and reminds forklift operators of safe operating practices by monitoring operating conditions and automatically limiting truck functionality when potentially unsafe conditions are detected.*
To take your operational safety to the next level, pair DSS with a professional grade forklift training program and optional Hyster Tracker telematics. When you start operators with a solid training foundation, put Hyster DSS technology in play, and enable supervisors with Hyster Tracker to monitor operator performance in real time, you have the right tools to improve safety in your work environment.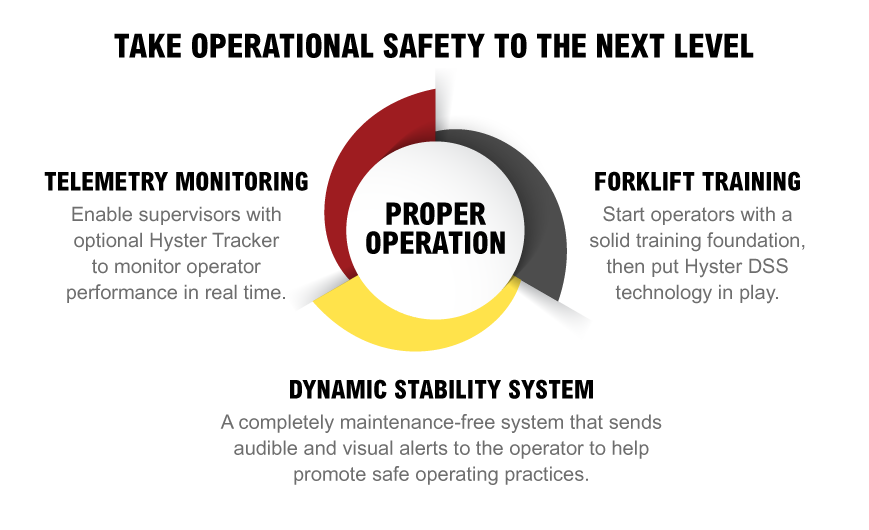 OPERATOR-CENTRIC DESIGN
A large step and grab handle, contoured hood and flip up armrests help make it easy for the operator to get in and out of the truck.
Generous compartment space offers the operator an opportunity to find a comfortable position and stretch their legs.
An optional clear glass roof and large mast opening help provide excellent visibility.
HEAVY-DUTY COMPONENTS
Utilizes a heavy-duty EPA-certified Yanmar 2.2L LPG engine designed with extended preventive maintenance service intervals for continuous, heavy use.
Engineered with a reliable, aluminum transmission and robust steer axle with tapered roller bearings to help minimize downtime and simplify service.
OPERATOR ASSISTANCE SYSTEMS
Rear-Facing Camera with corresponding LCD rear view display
Spotlight and pedestrian awareness light options, mounting positions, colors and control methods
Optional shelf height selector with one-touch activation
Slim, LED, mast mounted work lights
Optional LPG tank bracket interlock
| Model | Load Capacity | Load Center | Lift Height | Turning Radius | Overall Width | Engine Type | Transmission |
| --- | --- | --- | --- | --- | --- | --- | --- |
| H30A | 3000lbs | 24in | 222 | 80.8 | 42.1 | Yanmar 2.2L LPG | Electric powershift |
| H35A | 3500 lbs | 24in | 222 | 81.3 | 42.1 | Yanmar 2.2L LPG | Electric powershift |
| H40AS | 4000lbs | 24in | 222 | 82.1 | 42.1 | Yanmar 2.2L LPG | Electric powershift |
Support throughout the lift truck life cycle
Knowledgeable, reliable dealers make all the difference
When it comes to collaborating with a lift truck dealer, you can't settle – you need dealers wholly focused on your success. When you purchase equipment or technology solutions from Yale Lift Truck Technologies, you gain access to our independent dealer network. "Independent" means our dealers are not constrained by factory ownership or corporate red tape.
Our dealers are entirely focused on fulfilling your needs
A seamless experience, from order to factory to ongoing support
Effective recommendations and responsive support, from parts, maintenance and
emergency services to fleet management, rental trucks and operator training.
Expertise and guidance on special features and allied products and services for your
warehouse, like racking, guarding and safety equipment.
Assistance with financing options.

DON'T SETTLE FOR LESS THAN DSS - DYNAMIC STABILITY SYSTEM
Forklift safety is critical in the materials handling industry. That's why we've engineered the Hyster® Dynamic Stability System (DSS) into every A Series model. The innovative system helps support confidence and promote safe operating practices for forklift operators. Click through each aspect to learn more.
Lateral forklift stability system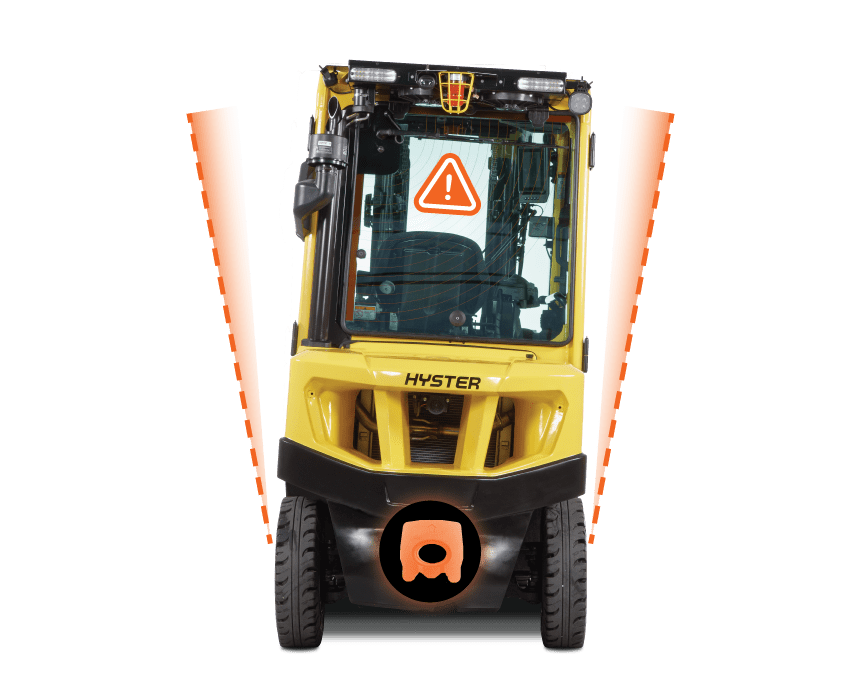 Reduces lift truck lean in turns, helping to improve lateral stability. The innovative steer axle design allows for superior travel over uneven surfaces. The system is 100% maintenance free, with no controller, sensors or wiring.
High-lift traction control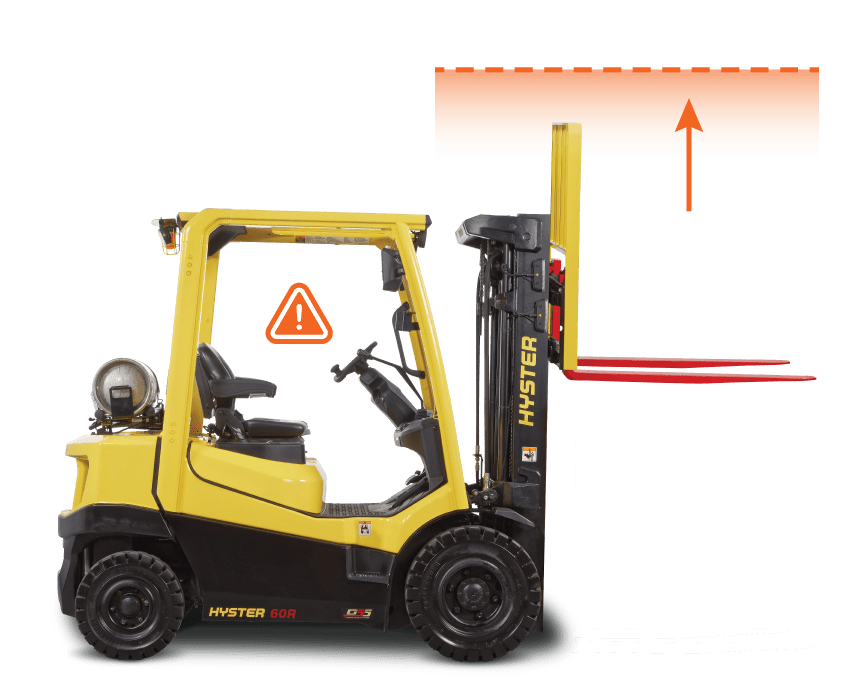 Limits truck speed when the carriage is raised above the height threshold. Operator will receive a visual indicator on the truck display and an audible alert.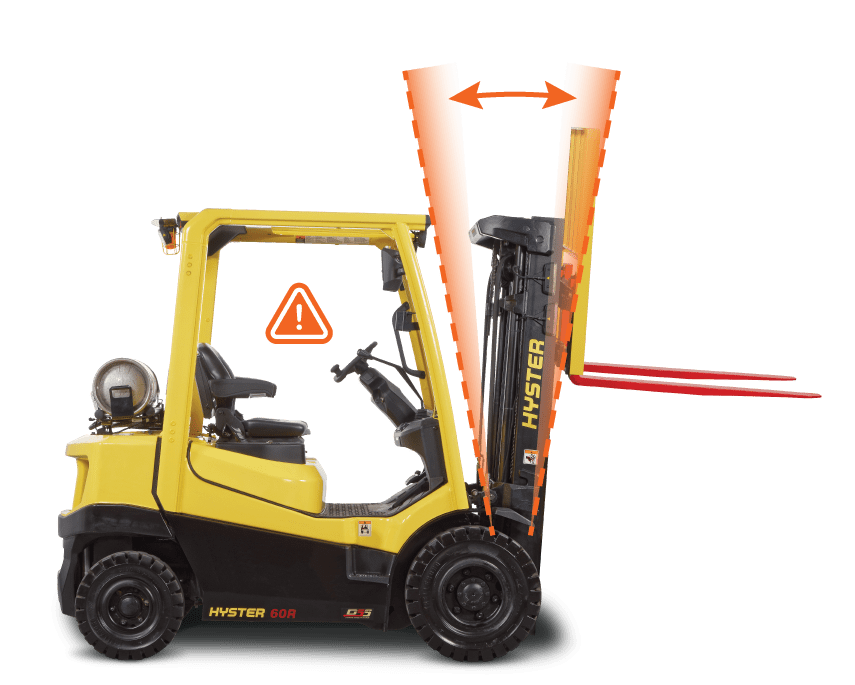 Limits tilt speed and forward tilt range when the carriage is raised above the height threshold while carrying a load. Operator will receive a visual indicator on the lift truck display and an audible alert.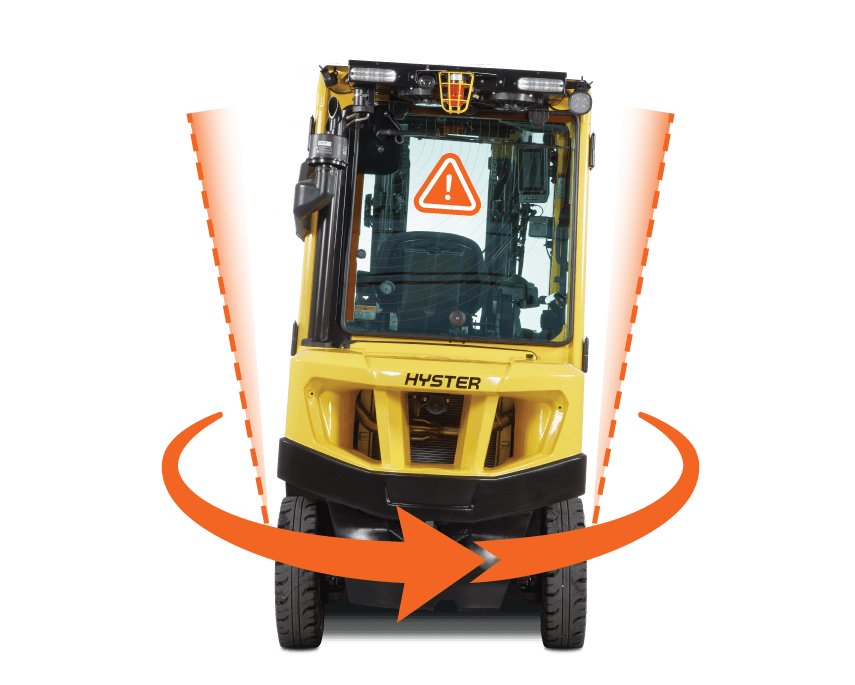 Dynamically limits speed when driving around corners, based on how tightly the truck is turning. Operator will receive a visual indicator on the forklift display and an audible alert.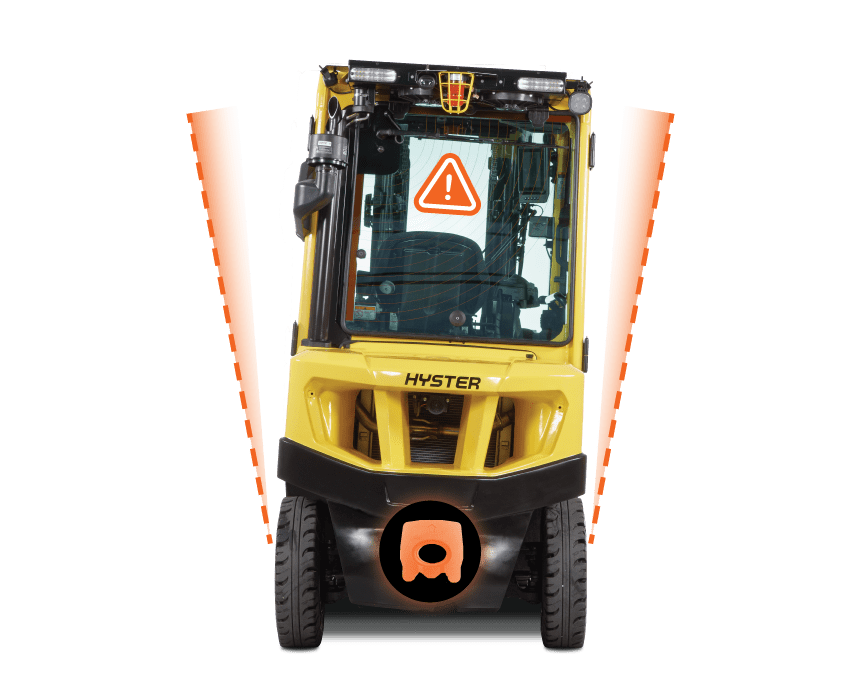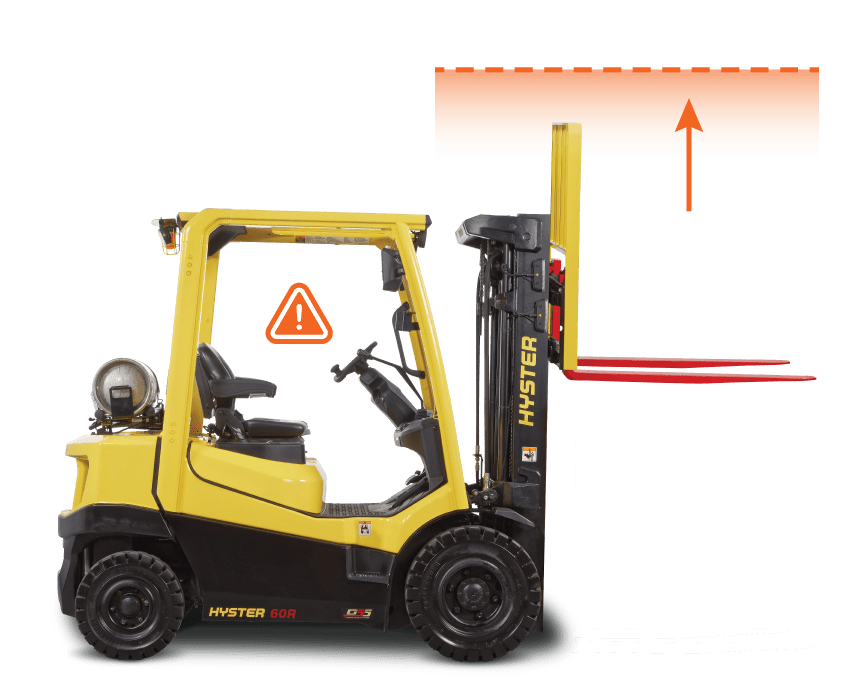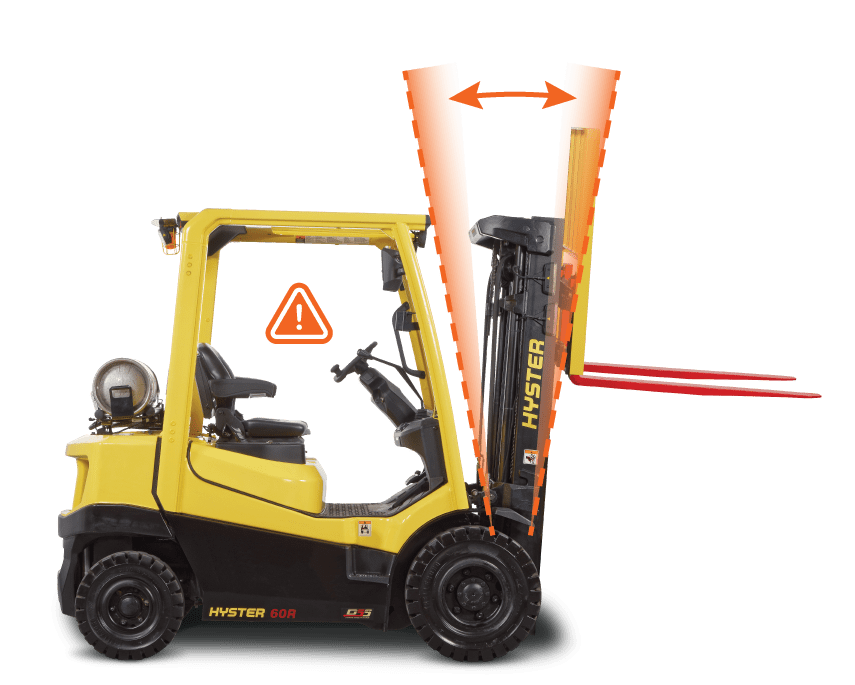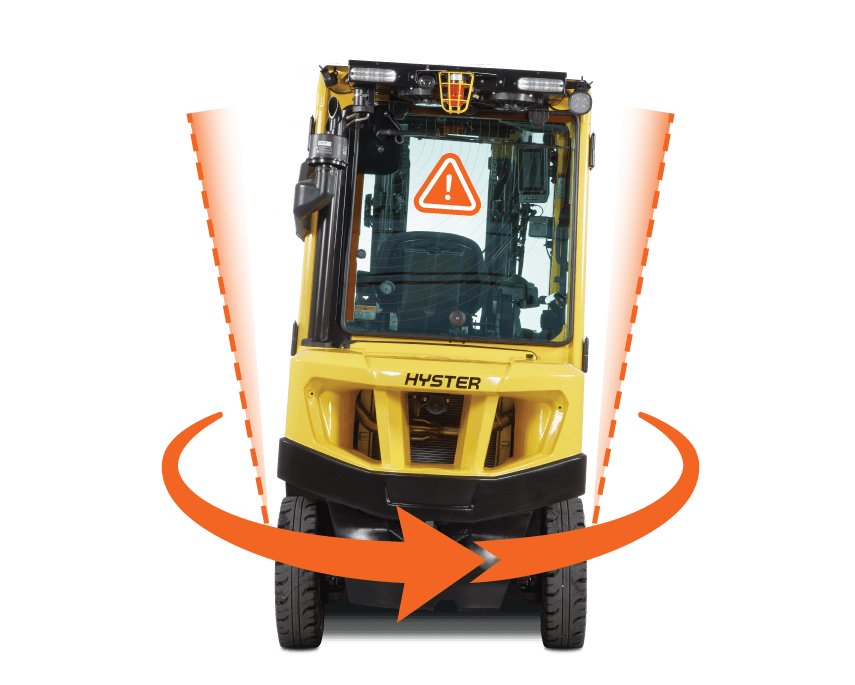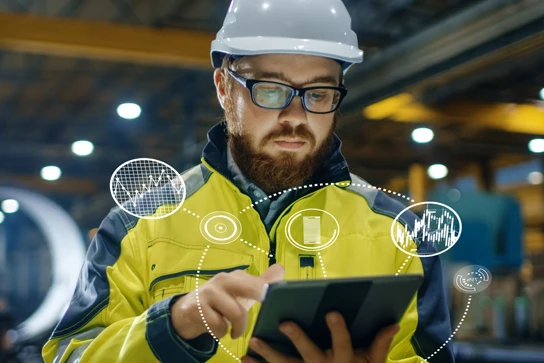 WIRELESS ASSET MANAGEMENT
HYSTER TRACKER
Hyster Tracker provides true wireless fleet management, can drive fleet efficiency, improves operator performance, reduces your carbon footprint and lowers your overall material handling costs.
Explore Hyster Tracker
The forklift is only part of the solution
Hyster knows that a tough lift truck is even better when it comes with a strong partner to meet your unique needs.