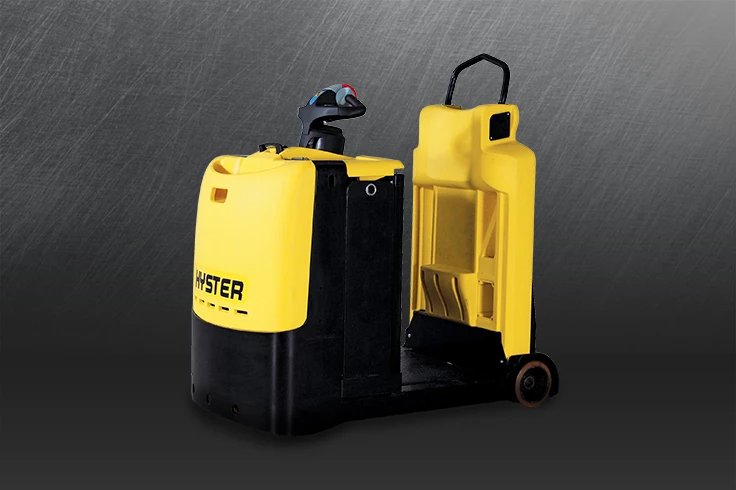 PULL THE TOUGHEST LOADS
Models

LO100T-LO150T

Capacity

10000-15000lbs
These trucks can tow up to 15,000 lbs with superior traction, high performance acceleration and innovative ergonomics.

Decreased downtime
Low cost of operation
Application versatility
Decreased downtime
Downtime costs are kept to a minimum through the use of onboard diagnostics and a design with easily accessible components helping to make maintenance quick and simple. The AC traction motor with built in thermal protection is fully enclosed for protection against damage and debris.
Low cost of operation
Energy efficiency further supports a lower cost of operation and is achieved through advanced control features, such as adjustable performance settings that enable the truck to be tailored to meet the specific application requirements.
Application versatility
Suitable for many types of couplings, the intelligently designed universal flange provides an ideal solution for a wide range of applications, including automotive assembly and component supply operations, industries operating parts line feed, mail and parcel distribution services, transport and healthcare services and wholesale distribution.
Support throughout the lift truck life cycle
Knowledgeable, reliable dealers make all the difference
When it comes to collaborating with a lift truck dealer, you can't settle – you need dealers wholly focused on your success. When you purchase equipment or technology solutions from Yale Lift Truck Technologies, you gain access to our independent dealer network. "Independent" means our dealers are not constrained by factory ownership or corporate red tape.
Our dealers are entirely focused on fulfilling your needs
A seamless experience, from order to factory to ongoing support
Effective recommendations and responsive support, from parts, maintenance and
emergency services to fleet management, rental trucks and operator training.
Expertise and guidance on special features and allied products and services for your
warehouse, like racking, guarding and safety equipment.
Assistance with financing options.

The GSA creates a centralized location for the federal government, offering products, services, and facilities needed for federal agencies to serve the public. As a GSA certified company, Hyster supports the GSA's mission to provide innovative solutions for federal agencies with cost-effective and high-quality products. You can also find more information on the General Services Administration at www.gsaadvantage.gov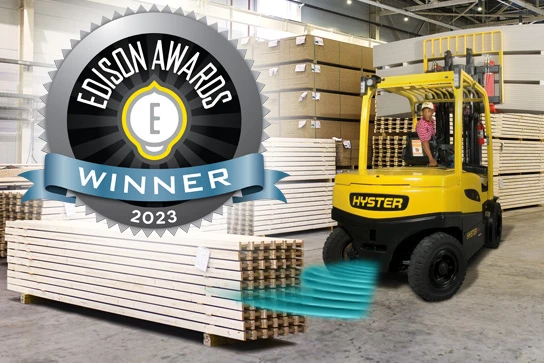 Hyster Reaction
Forklift technology: Operator Assist System
Hyster Reaction received the prestigious Edison Award for new product design and innovation. The first-of-its-kind technology controls lift truck performance based on real-time equipment status, location and operating conditions.
Discover Hyster Reaction™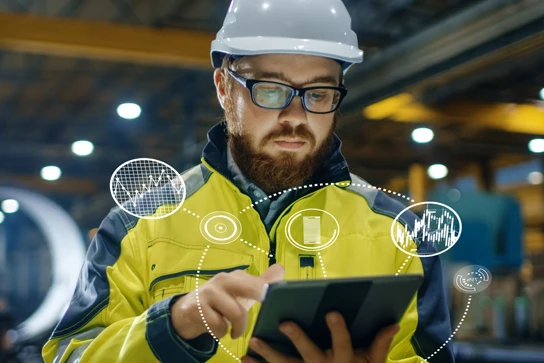 WIRELESS ASSET MANAGEMENT
HYSTER TRACKER
Hyster Tracker provides true wireless fleet management, can drive fleet efficiency, improves operator performance, reduces your carbon footprint and lowers your overall material handling costs.
Explore Hyster Tracker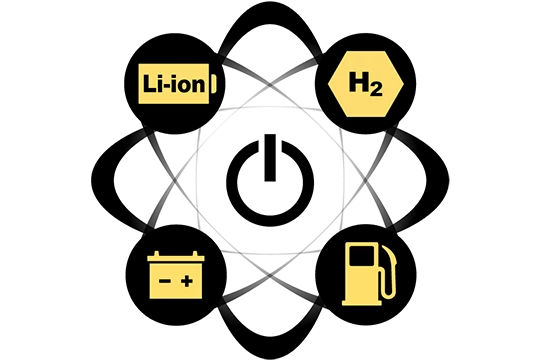 POWER YOUR POSSIBILITIES
HYSTER POWER MATCH
Not all power is the same. Learn how a better-matched power source could make a difference in your operations.
Pinpoint your power
The forklift is only part of the solution
Hyster knows that a tough lift truck is even better when it comes with a strong partner to meet your unique needs.