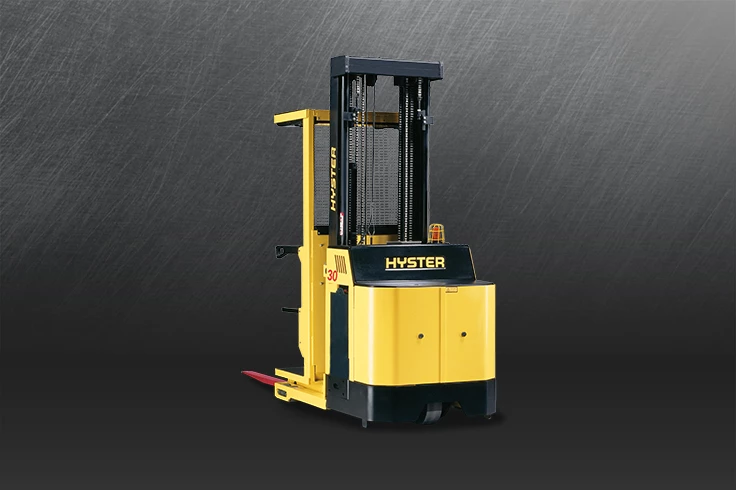 Narrow Aisle Order Picker
PRODUCTIVITY FOR YOUR STOCK-PICKING OPERATION
Models

R30XMF3, R30XM3, R30XMA3, R30XMS3

Capacity

3000lbs
Hyster order pickers give you superior reliability, simplify the order picking process and meet the needs of your warehouse application. Designed to combine exceptional quality, superior performance and enhanced operator comfort, our order pickers can help you lower your total cost of ownership and maximize productivity.
Decreased downtime
Low cost of operation
Built for comfort
Enhanced productivity
Advanced technology
Your bottom line's best friend
Decreased downtime
A view of the OrderPicker's motor compartment reveals uncluttered access with fewer components. Fewer parts mean less to service and help to maximize truck uptime while minimizing your cost of ownership. Commutating brushes are eliminated with the use of the AC traction and hoist motors. And our side thrust plugs on the mast help simplify mast adjustments.
Low cost of operation
The superior design of Hyster® OrderPicker trucks helps to lower your cost of ownership and increase productivity. Extended maintenance intervals, along with longer brake and tire life, all play a part in lowering the overall operating costs. Our trucks are designed and tested to stand up to your toughest applications, minimizing service interruptions and saving you money.
Built for comfort
Hyster® OrderPickers are designed for a comfortable ride for operators of various sizes. A low step height, wide cushioned floor and a foot switch position all promote a natural stance and help enhance comfort and ease of movement.
Vertically adjustable console is optional on all models and offers 6" of vertical height adjustment, while the optional console-mounted fan provides upper body ventilation.
Spring-assisted adjustable side gates offer one-hand operation and quick access to and from the operator's compartment.
The workstation features a low step height, wide cushioned floor and a one-inch-thick padded rubber floor mat for supportive comfort.
Clear visibility through the mast with a safety glass windshield.
Flush-mounted foot switch allows for a natural operating stance.
Enhanced productivity
To increase your speed, efficiency and productivity, our OrderPickers are equipped with the HySense™ continuous height-sensing control system. It replaces the "step-downs" at preset intervals with smooth, gradual linear speed reduction that is barely noticeable to your operators. This enables a more refined braking action while traveling at extended heights, bolstering confidence and productivity. And productivity is the bottom line for any business.
Advanced technology
The OrderPicker utilizes Hyster i3 Technology™ CANbus communications to simplify wiring and improve serviceability. Hyster i3 Technology™ integrates commonality among Hyster warehouse products and simplifies how operators and technicians alike handle and service the truck. The integrated Intelligent Interface ties together functionality, software, diagnostic codes, similar interfaces and is Hyster Tracker compatible.
| Model | Load Capacity | Lift Height | Battery Capacity Voltage | Weight |
| --- | --- | --- | --- | --- |
| R30XM3-24 | 3000lbs | 300 | 24V / 775-1000Ah | 3845 |
| R30XMF3-36 | 3000lbs | 360 | 36V / 775-1000Ah | 5346 |
| R30XMA3-24 | 3000lbs | 360 | 24V / 775-1000Ah | 5346 |
| R30XM3-36 | 3000lbs | 300 | 36V / 775-1000Ah | 3845 |
| R30XMS3 | 3000lbs | 240 | 24V / 595-770Ah | 4266 |
Our dealers are our most important partners in helping you
We would not be where we are today without one of the most professional dealer networks in the industry. We work hard to design and manufacture the best lift trucks, but it is our stellar dealers that bring it all together for you.
Dealers help at every step of the process
Understanding your specific lift truck applications
Recommending special features to improve your productivity
Configuring the proper quotation
Helping with financing options when required
Prepping your truck for delivery after it leaves our factory
Arranging for operator training
Providing planned maintenance on your trucks
Supporting National Accounts management
Providing fleet management services, if needed
Providing emergency service and parts
Providing rental trucks at short notice
Helping determine exactly when to purchase new lift trucks

The GSA creates a centralized location for the federal government, offering products, services, and facilities needed for federal agencies to serve the public. As a GSA certified company, Hyster supports the GSA's mission to provide innovative solutions for federal agencies with cost-effective and high-quality products. You can also find more information on the General Services Administration at www.gsaadvantage.gov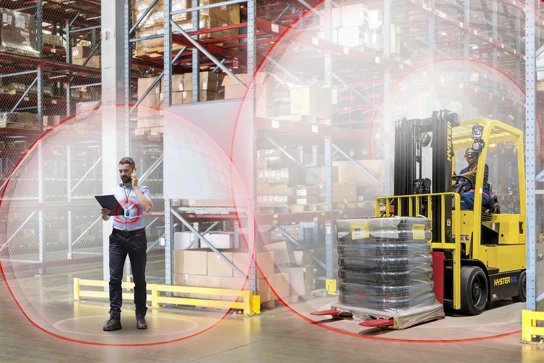 Hyster Reaction
FORKLIFT Operator Assist Technology
First-of-its-kind technology controls lift truck performance based on real-time equipment status, location and operating conditions.
Discover Hyster Reaction™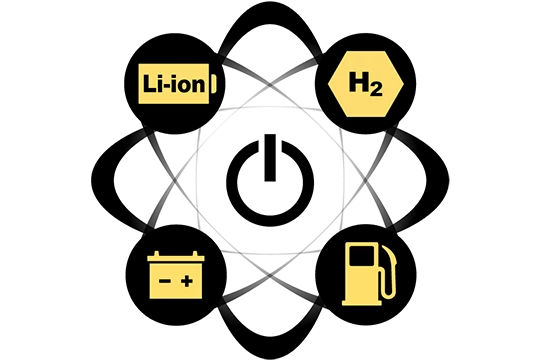 POWER YOUR POSSIBILITIES
HYSTER POWER MATCH
Not all power is the same. Learn how a better-matched power source could make a difference in your operations.
Pinpoint your power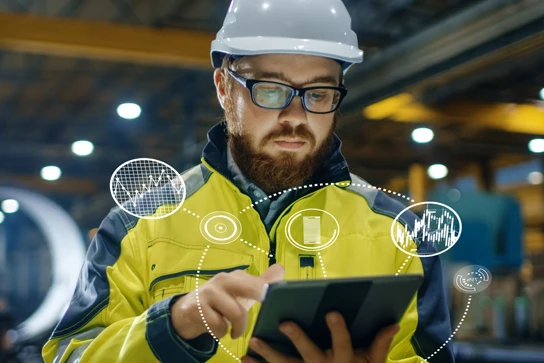 WIRELESS ASSET MANAGEMENT
HYSTER TRACKER
Hyster Tracker provides true wireless fleet management, can drive fleet efficiency, improves operator performance, reduces your carbon footprint and lowers your overall material handling costs.
Explore Hyster Tracker
The forklift is only part of the solution
Hyster knows that a tough lift truck is even better when it comes with a strong partner to meet your unique needs.