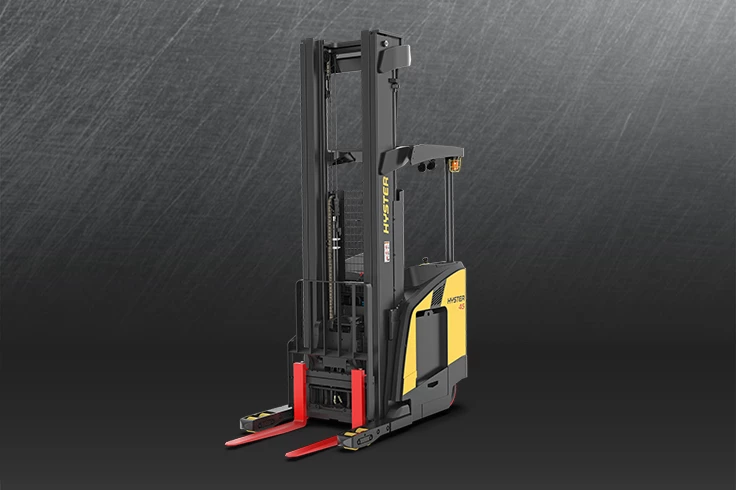 DO MORE THAN HUMANLY POSSIBLE
You can do more than humanly possible with the new narrow aisle reach truck—a workhorse that can help operations overcome the challenges in today's warehouse applications.
Move more with less
Ergonomic design
Excellent Visibility
Low Cost of Operation
Move more with less
Hyster reach trucks use less energy while moving more pallets per hour than our competitiors. You can shave seconds off of each pick, every hour, every truck, every shift, helping to skyrocket productivity and savings. You get more uptime per battery charge and reduced electrical charging frequency/consumption over competitive reach trucks. It's a win-win.
Ergonomic design
Automotive steering in both directions helps shorten training time for new operators, reduces rack and product damage and offers natural steering familiarity in both directions. Pedal-free design allows freedom to adjust stance during operation. Operators will appreciate standard adjustable and customizable features of the operator compartment.
Excellent Visibility
The wide mast opening and lowered reach mechanism enhances the visibility of forks and load when picking at height. The lower frame profile and industry-exclusive notched load backrest with angled bar provides better base arm and fork tip visibility, allowing for precise control during pallet picking and placement.
Low Cost of Operation
Reduced scheduled lifetime maintenance decreases the amount of maintenance and technician labor required per truck, saving thousands per truck/per year. Easier servicing saves time on maintenance and increases uptime.
| Model | Load Capacity | Lift Height | Battery Capacity Voltage | Weight |
| --- | --- | --- | --- | --- |
| N30ZDRS3 | 3000lbs | 272 | 24-36V / 775-1395Ah | 5590 |
| N30ZDR3 | 3000lbs | 368 | 36V / 775-930Ah | 5650 |
| N35ZRS3 | 3500lbs | 272 | 24-36V / 775-1395Ah | 5340 |
| N35ZDR3 | 3500lbs | 444 | 36V / 930-1240Ah | 6190 |
| N35ZR3 | 3500lbs | 302 | 36V / 775-930Ah | 5400 |
| N40ZRS3 | 4000lbs | 272 | 24-36V / 775-1395Ah | 5360 |
| N40ZR3 | 4000lbs | 368 | 36V / 775-930Ah | 5400 |
| N45ZR3 | 4500lbs | 444 | 36V / 930-1240Ah | 5930 |
Support throughout the lift truck life cycle
Knowledgeable, reliable dealers make all the difference
When it comes to collaborating with a lift truck dealer, you can't settle – you need dealers wholly focused on your success. When you purchase equipment or technology solutions from Yale Lift Truck Technologies, you gain access to our independent dealer network. "Independent" means our dealers are not constrained by factory ownership or corporate red tape.
Our dealers are entirely focused on fulfilling your needs
A seamless experience, from order to factory to ongoing support
Effective recommendations and responsive support, from parts, maintenance and
emergency services to fleet management, rental trucks and operator training.
Expertise and guidance on special features and allied products and services for your
warehouse, like racking, guarding and safety equipment.
Assistance with financing options.

The GSA creates a centralized location for the federal government, offering products, services, and facilities needed for federal agencies to serve the public. As a GSA certified company, Hyster supports the GSA's mission to provide innovative solutions for federal agencies with cost-effective and high-quality products. You can also find more information on the General Services Administration at www.gsaadvantage.gov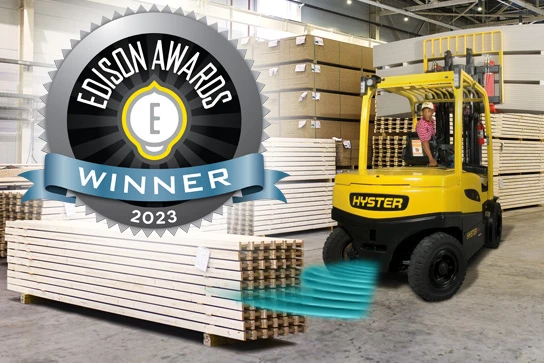 Hyster Reaction
Forklift technology: Operator Assist System
Hyster Reaction received the prestigious Edison Award for new product design and innovation. The first-of-its-kind technology controls lift truck performance based on real-time equipment status, location and operating conditions.
Discover Hyster Reaction™
DO MORE THAN HUMANLY POSSIBLE
Moving just one more load per hour, per shift, per truck than the competition can add up to significant energy and time savings.
Learn more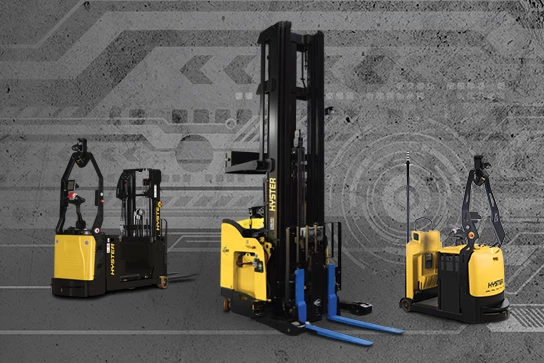 Hyster Robotics
Position yourself for the future with Hyster Robotics
Hyster Robotics can pick up, transport, drop off pallets, and move carts to help you reduce labor costs and optimize workflow.
Robotic Solutions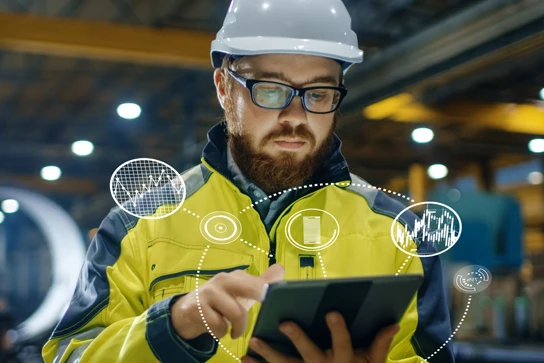 WIRELESS ASSET MANAGEMENT
HYSTER TRACKER
Hyster Tracker provides true wireless fleet management, can drive fleet efficiency, improves operator performance, reduces your carbon footprint and lowers your overall material handling costs.
Explore Hyster Tracker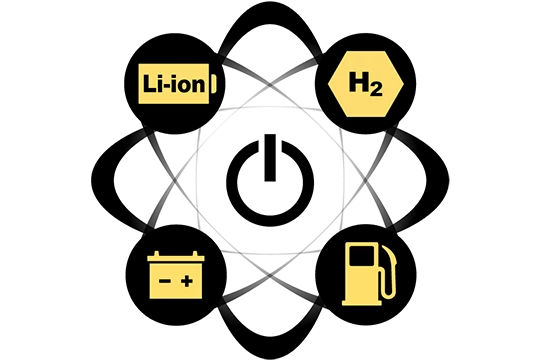 POWER YOUR POSSIBILITIES
HYSTER POWER MATCH
Not all power is the same. Learn how a better-matched power source could make a difference in your operations.
Pinpoint your power
The forklift is only part of the solution
Hyster knows that a tough lift truck is even better when it comes with a strong partner to meet your unique needs.