Case Study
Building Materials Customer
Hyster® Fleet Optics™
Hyster® Fleet Optics™ helps building materials customer substantially cut costs
Background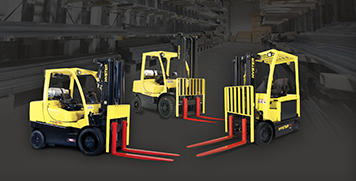 A leading manufacturer of building products and solutions was managing hundreds of lift trucks across 26 locations, which proved to be a challenge. Add limited truck usage data and maintenance spend details to the mix, and things got even more complex.
Limited truck usage data and high maintenance costs.
To gain the insight needed, the customer decided to utilize Hyster® Fleet Optics™. This consultative service gave them a dedicated industry-specific fleet expert who would continually evaluate their lift truck data, providing details and recommendations to increase uptime and lower total cost of ownership.
Using Fleet Optics, Hyster was able to identify numerous trucks at various locations that the customer did not realize were long-term rentals but were still paying for on a monthly basis.