Case Study
Ray-Mont Logistics
Ports & Terminals
MONTREAL, QUEBEC CANADA
Background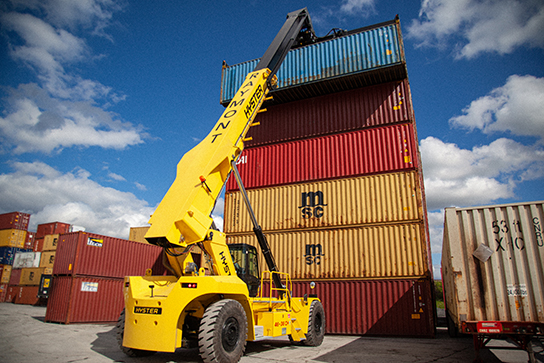 Ray-Mont Logistics provides seamless integrated logistics solutions to facilitate the international trade of containerized cargo. Its terminals handle and containerize agricultural products, plastic resins as well as other commodities.
Ray-Mont needs to support growing container volumes without using excess space or compromising freight forwarding service levels.
Utilizing Hyster ReachStackers that are capable of stacking six containers high and standing up to harsh duty cycles, Ray-Mont is able to meet performance requirements in storage yards.
The Hyster is up to the task – it's a tank
"When I talk to contacts elsewhere in the industry, they can't believe how hard we run our equipment, but the Hyster is up to the task – it's a tank."
Michael Cantera-Larkin,
Vice President, Terminal Operations, Ray-Mont Logistics