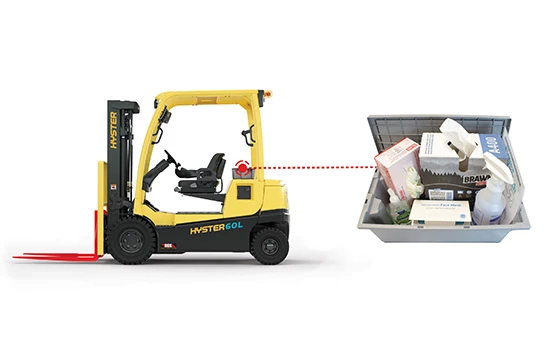 CHOOSE YOUR LEVEL OF HY SHIELD CLEAN SERVICE
Or design a complete program that's right for your operation.
Our dealer network is educated and equipped to provide HY Shield Clean services that will meet your needs*, such as:
Touchpoint cleaning before and after your repair
Enhanced services at your scheduled PM
Pre-shift sanitization training
Stand-alone deep cleaning
For each service, sanitization procedures are customized to your lift truck product class.
*Service offerings may vary based on localized dealer program. Contact your dealer to inquire about specific HY Shield Clean services.