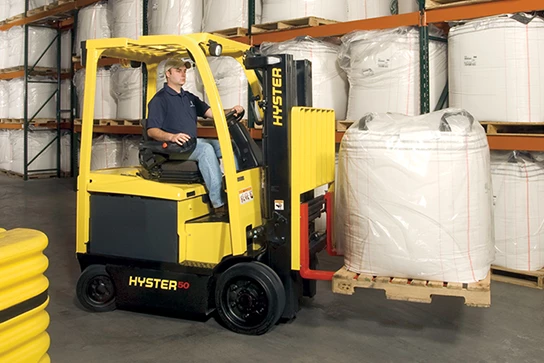 OPTIONS THAT FIT – Traditional lead acid and newer options like thin plate pure lead come with varying cost, maintenance, operator involvement and run time to provide an option to fit your unique requirements.
EMISSIONS UNDER CONTROL – Minimal emissions during operation mean lead acid batteries can be a path to regulation compliance.
MULTI-SHIFT-READY – Extra power units and multi-battery packs enable you to go further and help operators be more productive.
DISCIPLINED OPERATORS MAKE THE DIFFERENCE – Properly adhering to charging and maintenance procedures gets the most out of lead acid batteries.
TRIED-AND-TRUE ELECTRIFICATION – An over 50-year history in materials handling operations means you can take advantage of a proven, widely adopted solution.
LOWEST ACQUISITION COST – Minimize upfront investment with the lowest-cost path to electrify your fleet.