Hyster Tracker
You're back to business. Let's keep it that way.
Social Distancing Employee Tags
Promote social distancing within your facility with Hyster Tracker
Maintaining social distancing practices between employees within your facility can be challenging. Utilizing our pedestrian tag solution by Hyster Tracker can help promote proper spacing among your personnel.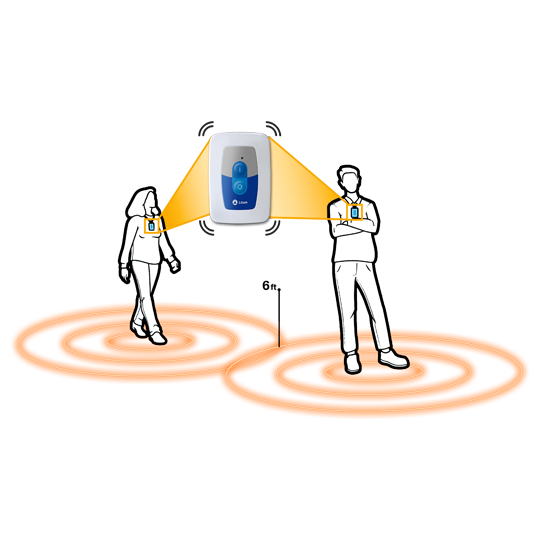 Employee Tags (tier 1)
Electronic tag worn by employees that vibrates within six foot tag-to-tag
No infrastructure required
Contact Tracing (tier 2)
Create reports that aid in identifying individuals that have come within six feet of another
View reports of contact trends over time
Additional infrastructure required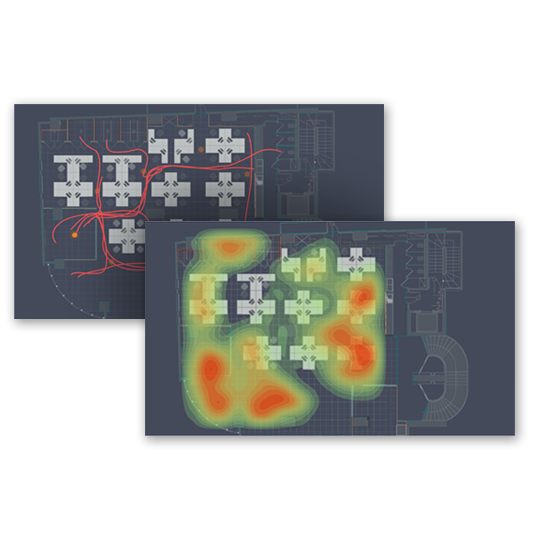 Contact/Location Tracing (tier 3)
Advanced contact tracing
Congregational alerts
Create reports on areas of facility where an employee that tested positive or was symptomatic spent time to prioritize cleaning
Additional infrastructure required
Employee Tags (Tier 1)
All Employees, including forklift operators and pedestrians, within your operations can wear an electronic tag that vibrates when within six feet of another tag.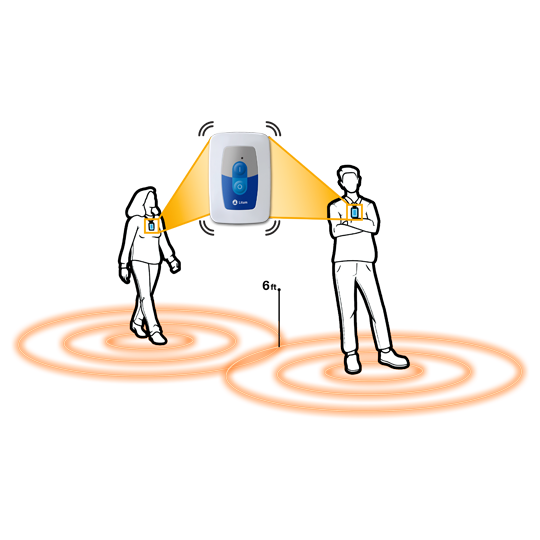 Tag-to-Tag Features:
Based on ultra wideband technology
Promotes social distancing guidelines
Rechargeable battery by a Qi Charger
No infrastructure required
Standalone product

(does not require Hyster Tracker)
Employee Tags with Contact Tracing (Tier 2)
For operations that require an additional level of support for their social distancing initiatives, employee tags with reporting capabilities can be the solution.
Data is quickly provided to identify those tags that have come within six feet of one another
View reports of contact trends over time
Gain additional insights of when and where tag violations occur
Personal data is not entered into the software. However, data may be tracked by selected groups such as the human resources department.
Additional infrastructure required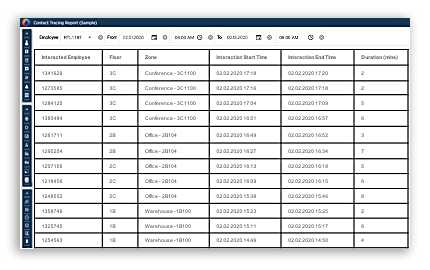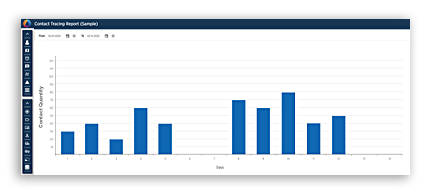 Employee Tags with Contact & Location Tracing (Tier 3)
Upgrade to real-time location sensing (RTLS) utilizing ultra wideband infrastructure combined with supporting software to activate additional features to aid your social distancing efforts:
Advanced Contact Tracing:
With RTLS you can gain additional insights to see where individuals have come into contact with one another throughout your facility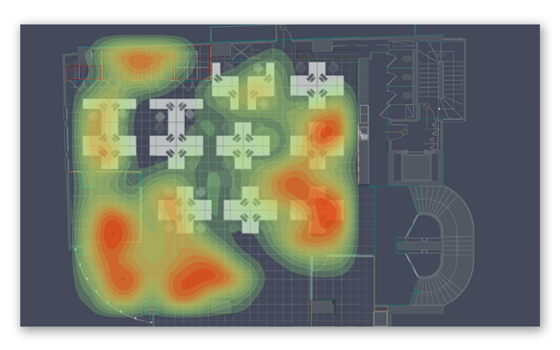 Congregational Alerts:
Monitor gatherings of multiple employees and create system alerts to inform and tag alerts to instantly disband. Supports employer defined parameters (number of people, duration) for a custom-tailored fit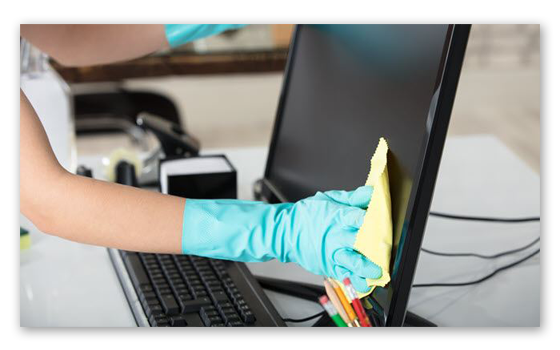 Prioritize Clean Up:
Create reports on the office areas where an employee that tested positive or was symptomatic spent time to prioritize cleaning
Social Distancing Feature
Employee Tags
(Tier 1)
Contact Tracing
(Tier 2)
Contact/Location Tracing
(Tier 3)
Electronic tags that vibrate when within 6' of another
X
X
X
Data reports that aid in identifying individuals in close proximity
X
X
View reports of contact trends over time
X
X
Additional infrastructure required
X
X
Advanced contact tracing
X
Congregational alerts
X
Prioritize cleaning in areas of your facility where diagnosed employee spent time
X