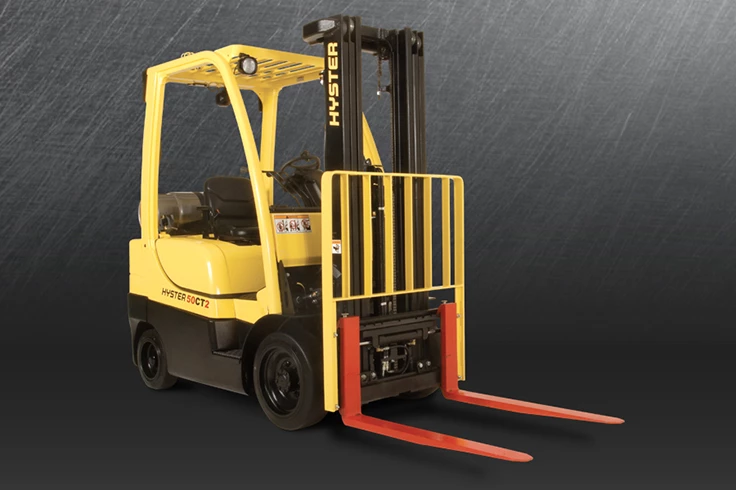 Internal Combustion Forklift Cushion Tire
THE "EVERYDAY" LIFT TRUCK
Models

S40-50CT2

Capacity

4000-5000lbs
The CT2 forklift can be your everyday workhorse due to its versatility and innovative features.
Low cost of operation
Efficient and productive
Easy to service
Operator comfort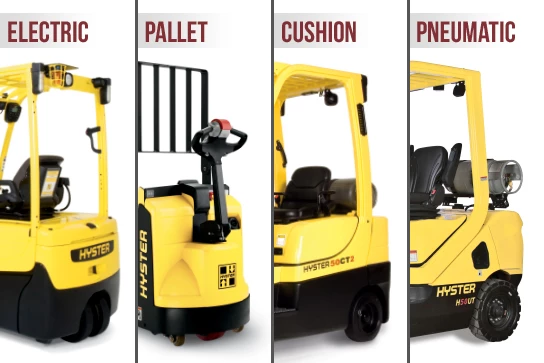 NEED THIS TRUCK NOW?
IN STOCK AND READY TO ROCK
This model and others are available for immediate purchase at select Hyster dealer locations. We stocked our dealers with our most popular lift truck models so you can add to your fleet without delay.
EXPLORE AVAILABLE MODELS
Made to work hard, and smart
Low cost of operation
Optimized for your demanding 5000 lb. applications, the CT2 forklift doesn't carry the added weight of components that are designed for heavier capacity trucks. This weight optimization, coupled with a solid performing powertrain and our electronically controlled powershift transmission, make this truck a spirited performer.
The CT2 forklift provides excellent balance of fuel consumption and productivity, as well as outstanding value and impressive savings.
Utilizing a documented industry standard test cycle, the CT2 model used less fuel than the major competition. This translates into lower costs and an improvement to your bottom line.
Efficient and productive
Hyster® Variable Power Technology™ provides adjustable performance mode that offer the flexibility to maximize fuel economy or productivity to match application needs. With two selectable performance modes, the CT2 series can be tailored to achieve a balance of enhanced performance and superior fuel economy, or to maximize productivity during peak business periods when moving more loads is integral to the success of your operation.
Easy to service
You haven't fully tested the CT2 series until you've serviced it for the first time. That's when the "cowl-to-counterweight" access and one-piece floorplate reveal other engineering advantages made to keep your truck running smoothly. Configured so you don't have to remove the LP tank to open the hood, the CT2 lift truck is easy to service, so you can get back to being productive. And when needed, your Hyster dealer is ready with fast, cost-efficient support.
Operator comfort
The operator compartment features a low step height, ample foot room and a fully adjustable seat and steering column. Vibrations are minimal, due to the isolated powertrain. The Hyster CT2 series has been designed with a low-profile counterweight and LP tank mount which can lessen operator fatigue in operations that require significant rearward travel.
| Model | Load Capacity | Load Center | Lift Height | Turning Radius | Overall Width | Weight | Engine Type | Transmission |
| --- | --- | --- | --- | --- | --- | --- | --- | --- |
| S50CT2 | 5000lbs | 24in | 216 | 81.2 | 42 | 7928 | PSI 2.4L LPG | Electronic Powershift 1-speed |
| S40CT2 | 4000lbs | 24in | 216 | 81.2 | 42 | 7616 | PSI 2.4L LPG | Electronic Powershift 1-speed |
Our dealers are our most important partners in helping you
We would not be where we are today without one of the most professional dealer networks in the industry. We work hard to design and manufacture the best lift trucks, but it is our stellar dealers that bring it all together for you.
Dealers help at every step of the process
Understanding your specific lift truck applications
Recommending special features to improve your productivity
Configuring the proper quotation
Helping with financing options when required
Prepping your truck for delivery after it leaves our factory
Arranging for operator training
Providing planned maintenance on your trucks
Supporting National Accounts management
Providing fleet management services, if needed
Providing emergency service and parts
Providing rental trucks at short notice
Helping determine exactly when to purchase new lift trucks

The GSA creates a centralized location for the federal government, offering products, services, and facilities needed for federal agencies to serve the public. As a GSA certified company, Hyster supports the GSA's mission to provide innovative solutions for federal agencies with cost-effective and high-quality products. You can also find more information on the General Services Administration at www.gsaadvantage.gov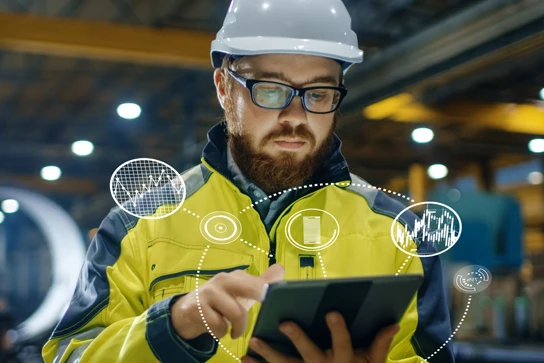 WIRELESS ASSET MANAGEMENT
HYSTER TRACKER
Hyster Tracker provides true wireless fleet management, can drive fleet efficiency, improves operator performance, reduces your carbon footprint and lowers your overall material handling costs.
Explore Hyster Tracker
The forklift is only part of the solution
Hyster knows that a tough lift truck is even better when it comes with a strong partner to meet your unique needs.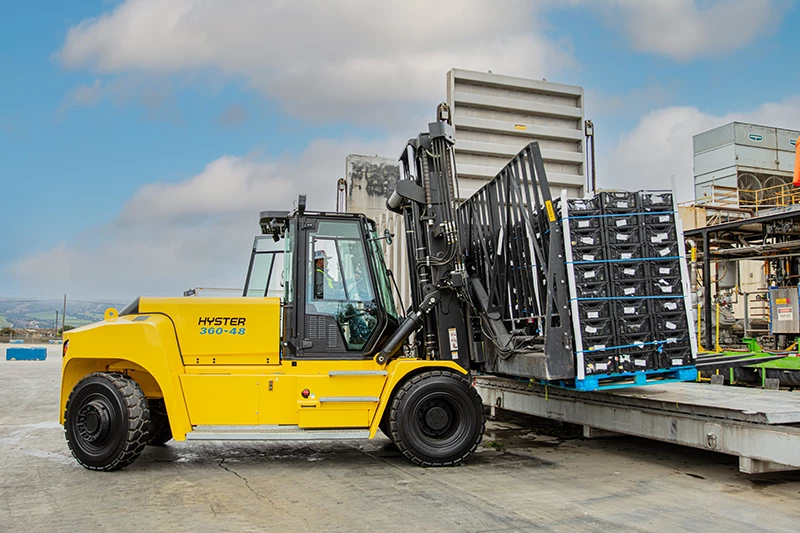 ELECTRIC LIFT TRUCKS
CLEAN POWER THAT MEANS BUSINESS
Are you ready to transition from ICE to electric? Hyster® electric lift trucks power your possibilities by reducing emissions, fuel consumption and maintenance costs while boosting performance and efficiency.
Learn More