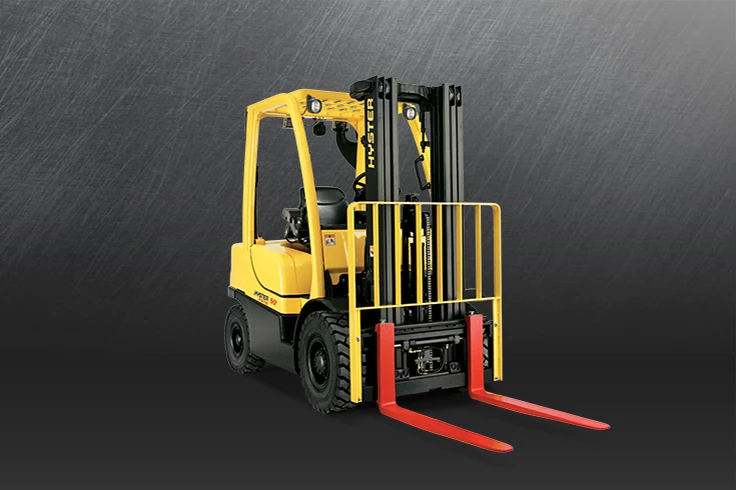 Internal Combustion Forklift Pneumatic Tire
DELIVERING THE POWER YOUR APPLICATION DEMANDS
Models

H40-70FT

Capacity

4000-7000lbs
One of the toughest trucks on the market with a host of features to keep operators comfortable and productive over long shifts.
Robust componentry
Low cost of ownership
Ergonomics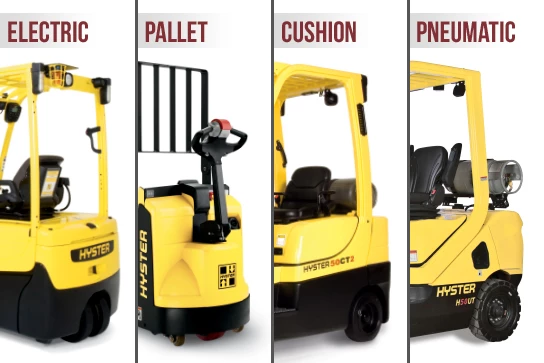 NEED THIS TRUCK NOW?
IN STOCK AND READY TO ROCK
This model and others are available for immediate purchase at select Hyster dealer locations. We stocked our dealers with our most popular lift truck models so you can add to your fleet without delay.
EXPLORE AVAILABLE MODELS
ROBUST COMPONENTS
Advanced design of the powertrain, electrical system, cooling system and hydraulic system helps to reduce downtime.
Pacesetter VSM industrial on-board computer monitors and protects the engine powertrain to maximize uptime.
IP66 sealed electrical connectors keep out water and debris
A superior counterweight tunnel design coupled with a "pusher" type fan and enhanced shroud design improves airflow and significantly reduces the recirculation of hot air to maximize cooling capabilities.
The optional long life oil-cooled wet disc brakes are fully sealed against contamination and virtually eliminate brake maintenance, making them ideal for tough environments.
LOW COST OF OWNERSHIP
Auto Deceleration System extends brake life by up to 60% by automatically slowing the truck when the accelerator pedal is released.
Controlled power reversal feature virtually eliminates tire spin, increasing drive tire life by up to 50%.
Pacesetter VSM continuously monitors fluid levels and powertrain status, reducing daily service checks and preventing major repairs.
Complete cowl-to-counterweight service access is provided through a rear opening, one-piece hood and an easy-to-remove, one-piece floor plate which requires no tools.
Engine coolant change and hydraulic oil change intervals are 4,000 hours.
Coil over plug ignition design eliminates spark plug wires and the need to periodically replace them
ERGONOMICS
The H40-70FT series reduces operator fatigue and increases productivity through superior operator comfort, precise, effortless handling, and easy entry and exit. This means significant savings in operating costs and productivity improvements.
| Model | Load Capacity | Load Center | Lift Height | Turning Radius | Overall Width | Weight | Engine Type | Transmission |
| --- | --- | --- | --- | --- | --- | --- | --- | --- |
| H40FT | 4000lbs | 24in | 218 | 84.6 | 51.9 | 7654 | Kubota 2.4L Diesel / PSI 2.4L and Kubota 2.5L LPG | ElectronicPowershift 1-speed / DuraMatch™ 1-speed |
| H60FT | 6000lbs | 24in | 228 | 89.6 | 51.9 | 9943 | Kubota 2.4L Diesel / PSI 2.4L and Kubota 2.5L LPG | ElectronicPowershift 1-speed / DuraMatch™ 1-speed |
| H50FT | 5000lbs | 24in | 218 | 87.2 | 51.9 | 8399 | Kubota 2.4L Diesel / PSI 2.4L and Kubota 2.5L LPG | ElectronicPowershift 1-speed / DuraMatch™ 1-speed |
| H70FT | 7000lbs | 24in | 228 | 93.7 | 51.9 | 10357 | Kubota 2.4L Diesel / PSI 2.4L and Kubota 2.5L LPG | ElectronicPowershift 1-speed / DuraMatch™ 1-speed |
Our dealers are our most important partners in helping you
We would not be where we are today without one of the most professional dealer networks in the industry. We work hard to design and manufacture the best lift trucks, but it is our stellar dealers that bring it all together for you.
Dealers help at every step of the process
Understanding your specific lift truck applications
Recommending special features to improve your productivity
Configuring the proper quotation
Helping with financing options when required
Prepping your truck for delivery after it leaves our factory
Arranging for operator training
Providing planned maintenance on your trucks
Supporting National Accounts management
Providing fleet management services, if needed
Providing emergency service and parts
Providing rental trucks at short notice
Helping determine exactly when to purchase new lift trucks

The GSA creates a centralized location for the federal government, offering products, services, and facilities needed for federal agencies to serve the public. As a GSA certified company, Hyster supports the GSA's mission to provide innovative solutions for federal agencies with cost-effective and high-quality products. You can also find more information on the General Services Administration at www.gsaadvantage.gov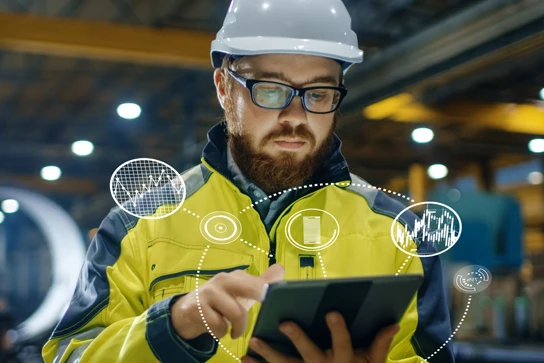 WIRELESS ASSET MANAGEMENT
HYSTER TRACKER
Hyster Tracker provides true wireless fleet management, can drive fleet efficiency, improves operator performance, reduces your carbon footprint and lowers your overall material handling costs.
Explore Hyster Tracker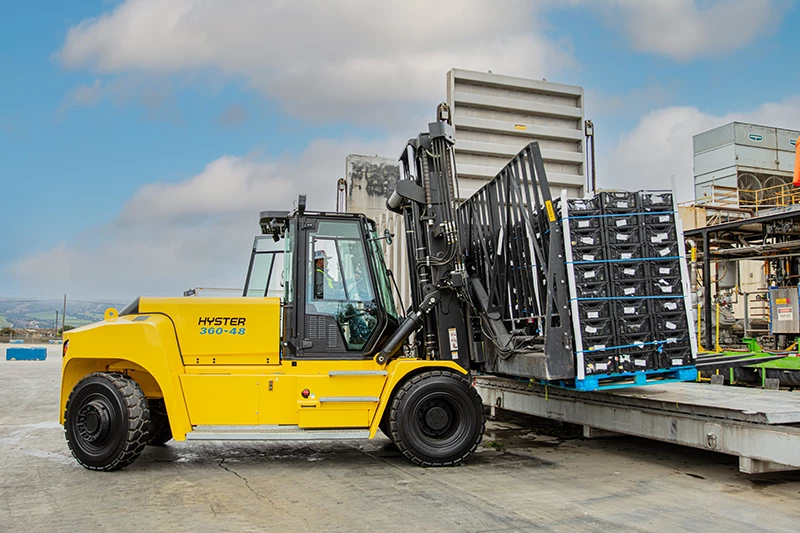 ELECTRIC LIFT TRUCKS
CLEAN POWER THAT MEANS BUSINESS
Are you ready to transition from ICE to electric? Hyster® electric lift trucks power your possibilities by reducing emissions, fuel consumption and maintenance costs while boosting performance and efficiency.
Learn More
The forklift is only part of the solution
Hyster knows that a tough lift truck is even better when it comes with a strong partner to meet your unique needs.