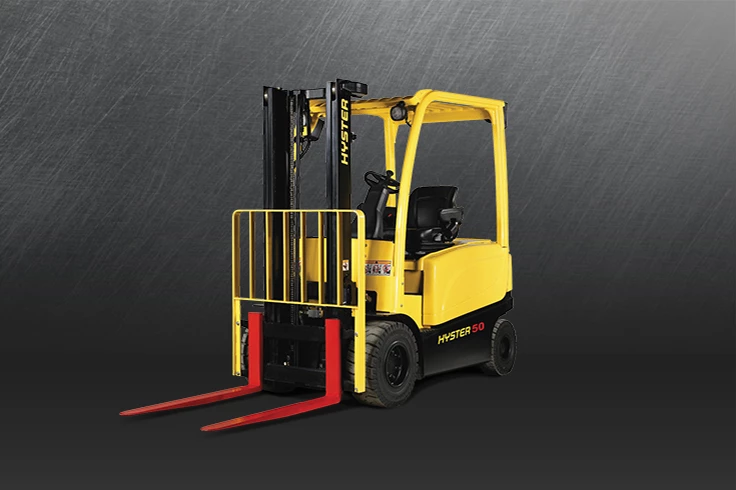 4 Wheel Electric Forklift Truck Pneumatic Tire
ELECTRIC COUNTERBALANCED FORKLIFT
Models

J45-70XN

Capacity

4500-7000lbs
A clean, tough and productive lift truck that delivers consistent performance shift after shift.
Operator comfort
Low cost of operation
Reliable components
Performance modes
Environmental application options
Forklift for indoor and outdoor use
Operator comfort
The operator module provides a comfortable and productive operator compartment that features a 20% increase in floor space and a relocated multifunction display for enhanced visibility and load control. A redesigned hood provides full battery service access, reducing downtime.
Low cost of operation
The J45-70XN lift truck delivers more bottom-line savings by increasing productivity and uptime through the use of AC motors and transistor controller technology for all traction and hydraulic systems, which reduce the frequency and cost of maintenance.
Reliable components
Using cutting-edge components and intelligent system design, the J45-70XN forklift operates with minimal downtime. The truck series is assembled on a state-of-the-art assembly line utilizing the latest in manufacturing processes and techniques.
Performance modes
Adjustment of customizable performance parameters to match your application needs is accessible via the multifunction display and technician password protection. A significant increase in loaded travel speeds and acceleration rates beyond the standard setting is possible when the "Extended Shift" setting is turned off. Our standard "Extended Shift" AC controller setting provides the optimum balance between performance needs and battery shift life.
Environmental application options
In response to customer requests for an electric truck that can be operated outside and in adverse environments, Hyster offers the following application/environmental options:
IP54 sealed drive axle/motors with belly pan and side shields
Outdoor protection/wash-down Package
Front mud guards
Tilt cylinder boots
These optional enhancements make the J45-70XN lift truck suitable for outdoor use in applications where only internal combustion engine trucks have been successful in the past.
| Model | Load Capacity | Load Center | Lift Height | Turning Radius | Battery Capacity Voltage |
| --- | --- | --- | --- | --- | --- |
| J45XN | 4500lbs | 24in | 212 | 76 | 80V / 1000Ah |
| J50XN | 5000lbs | 24in | 212 | 76 | 80V / 1000Ah |
| J60XN | 6000lbs | 24in | 217 | 81.6 | 80V / 1000Ah |
| J70XN | 7000lbs | 24in | 217 | 84.2 | 80V / 1000Ah |
Support throughout the lift truck life cycle
Knowledgeable, reliable dealers make all the difference
When it comes to collaborating with a lift truck dealer, you can't settle – you need dealers wholly focused on your success. When you purchase equipment or technology solutions from Yale Lift Truck Technologies, you gain access to our independent dealer network. "Independent" means our dealers are not constrained by factory ownership or corporate red tape.
Our dealers are entirely focused on fulfilling your needs
A seamless experience, from order to factory to ongoing support
Effective recommendations and responsive support, from parts, maintenance and
emergency services to fleet management, rental trucks and operator training.
Expertise and guidance on special features and allied products and services for your
warehouse, like racking, guarding and safety equipment.
Assistance with financing options.

The GSA creates a centralized location for the federal government, offering products, services, and facilities needed for federal agencies to serve the public. As a GSA certified company, Hyster supports the GSA's mission to provide innovative solutions for federal agencies with cost-effective and high-quality products. You can also find more information on the General Services Administration at www.gsaadvantage.gov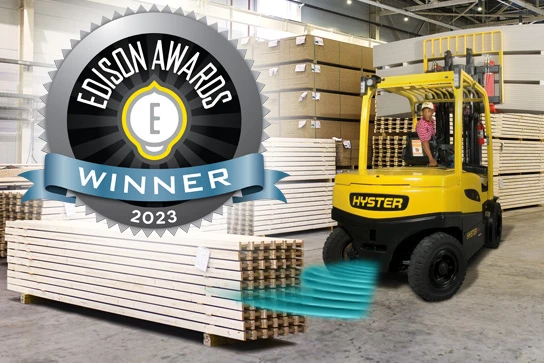 Hyster Reaction
Forklift technology: Operator Assist System
Hyster Reaction received the prestigious Edison Award for new product design and innovation. The first-of-its-kind technology controls lift truck performance based on real-time equipment status, location and operating conditions.
Discover Hyster Reaction™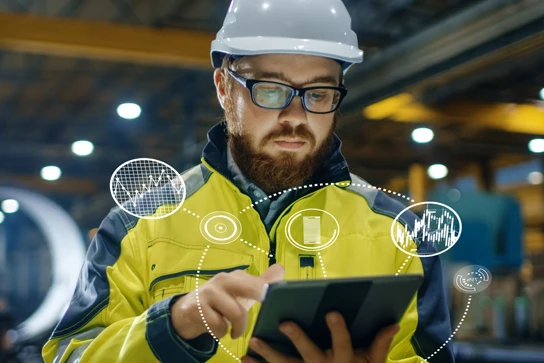 WIRELESS ASSET MANAGEMENT
HYSTER TRACKER
Hyster Tracker provides true wireless fleet management, can drive fleet efficiency, improves operator performance, reduces your carbon footprint and lowers your overall material handling costs.
Explore Hyster Tracker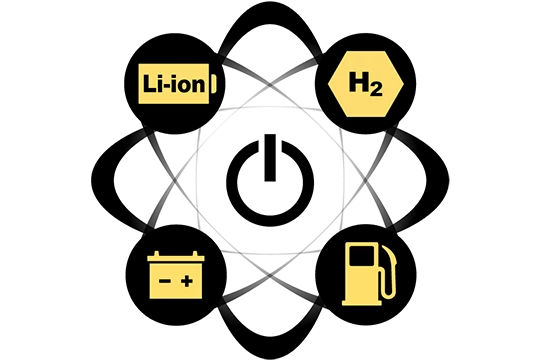 POWER YOUR POSSIBILITIES
HYSTER POWER MATCH
Not all power is the same. Learn how a better-matched power source could make a difference in your operations.
Pinpoint your power
The forklift is only part of the solution
Hyster knows that a tough lift truck is even better when it comes with a strong partner to meet your unique needs.